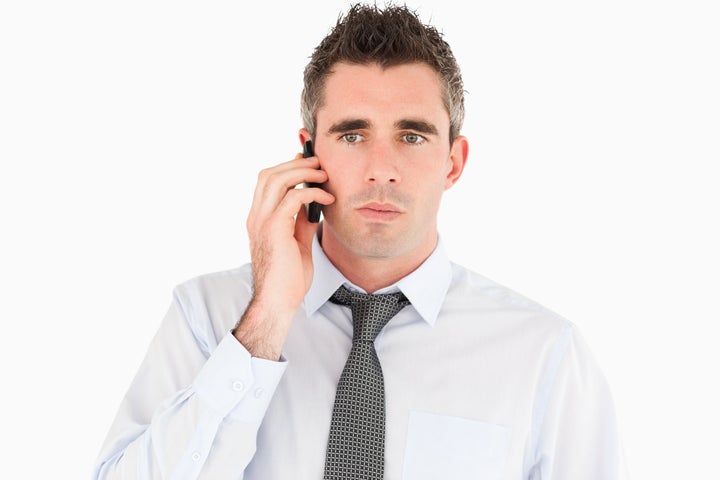 But one Wisconsin woman said none of that matters. Her late husband declared bankruptcy two years ago and died in May, but she said the debt collectors still haven't given up.
The woman, Toni Nieto of Milwaukee, sued Capital One Bank and Phillips & Cohen Associates, a Wilmington-based debt collection company. Nieto claims that after her husband, Trinidad, died in May at the age of 65, she started getting letters and brochures in the mail from Phillips & Cohen, which said that the collection company needed to "resolve outstanding accounts which the deceased had with our client," according to court records.
Nieto said she and her husband declared Chapter 7 bankruptcy in 2010, and had all their debts discharged -- meaning they're no longer obligated to pay them. Furthermore, Nieto said she learned Capital One had purchased Nieto's debt from the original creditor, HSBC Bank, and already knew about the discharge. Phillips & Cohen was sending letters on behalf of Capital One, she said.
A subset of the debt collection industry known as "death-debt collection" involves collectors reaching out to the living relatives of deceased debtors to try and persuade them to send in money -- although the relatives usually have no obligation to pay, and the debt collectors don't always make that clear.
Capital One has faced accusations similar to Nieto's before. Last year, a court-appointed auditor reported that Capital One tried to collect on more than $15,000 outstanding debts that already had been forgiven in bankruptcy court, according to The Wall Street Journal.
A spokesperson for Capital One declined to comment on Nieto's case, but told HuffPost in an e-mailed statement that "[i]t is not now nor has it ever been Capital One's practice, policy or intention to collect on debts discharged in bankruptcy. We have invested substantial resources in systems and safeguards to completely eliminate bankruptcy claims from our collection processes. These safeguards include regular, in-depth third-party reviews and audits. We would never intentionally do anything less than fully comply with the bankruptcy law."
"[W]e understand that now is a very difficult time," the brochure from the company included in Nieto's court records reads in part. "Let us know if we can help." While the brochure is still unmistakably intended to apply pressure, the approach is a more civilized one than the curses, threats and insults increasingly used elsewhere in the collections industry.
Still, Phillips & Cohen committed at least one misrepresentation in the letters it allegedly sent to Nieto, according to court records; it asserts that Phillips & Cohen "is licensed by the Division of Banking" in Madison, Wis.
But an employee at the Madison Division of Banking told The Huffington Post that Phillips & Cohen has no license with the agency. Phillips & Cohen did not make anyone available for comment on this story.
Popular in the Community