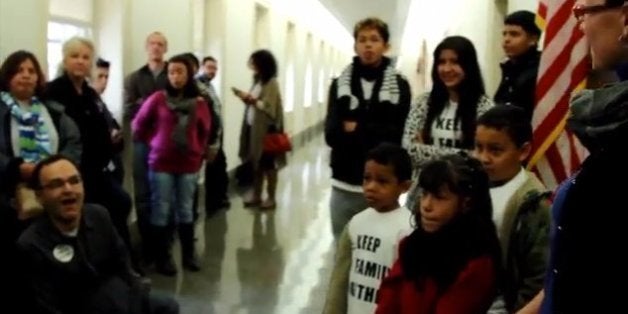 A Capitol police officer got testy with immigration reform advocates -- including children -- on Thursday when they were singing outside the office of House Speaker John Boehner (R-Ohio) to ask him to bring a bill for a vote.
"We're not going to have singing in my building," the officer said, which can be seen in a video posted by KFTStories. "We're not going to have it. Warning number one, okay? That's all you get. This is getting old real fast, okay? I'm not going to tolerate it. This is a place of business, and we do not sing in the hallway."
"Comprende?" he asked, raising his voice.
"We've got it, sir," one of the advocates replied.
There have been a number of protesters outside of Boehner's office in recent weeks, as the House prepares to finish the year without votes on immigration reform. Children are in Washington this week to protest as part of advocacy group Fair Immigration Reform Movement's "Keeping Families Together: Youth in Action" campaign.
Although people are allowed to visit congressional offices, they can be removed or arrested for disruptive behavior. Capitol Police public information officer Kimberly Schneider responded to the incident in a statement:
We are aware of the incident posted online concerning an unlawful demonstration today on U.S. Capitol Grounds.

The Department is reviewing the incident and wants to assure the public that the U.S. Capitol Police welcomes daily all people to visit and lawfully express their First Amendment rights.

Further, it is the mission of the U.S. Capitol Police and the basic training of our employees to treat all who visit the U.S. Capitol Grounds with dignity and respect.
There has been criticism of advocacy groups for using children to prove their point, some of which can be seen here.
But the groups argue that they are giving the children an opportunity to speak for themselves about how immigration policy has impacted their lives. The children with the "Keeping Families Together" campaign spoke on Thursday with Reps. Scott Tipton (R-Colo.) and Michael Grimm (R-N.Y.), according to a press release from the Fair Immigration Reform Movement.
In that release, 11-year-old Esteban Verdugo is quoted telling his story to Tipton.
"The holidays are really hard for me since my dad was deported in June," he said, according to the Fair Immigration Reform Movement. "I'm scared that my stepdad could be next. It's Christmas time and while most families are together, immigrant families like mine continue to be separated. We need to pass immigration reform now."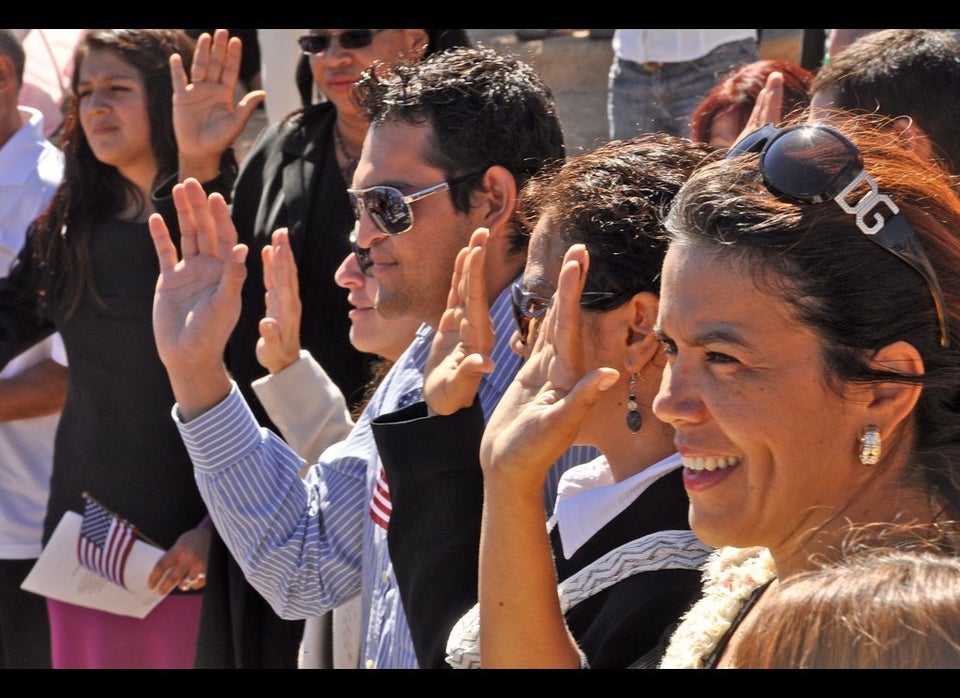 10 Major U.S. Federal Immigration Laws