Democrats literally sat down on the floor of the House chamber Wednesday, forcing the House into a temporary recess. Nearly 11 hours after the sit-in began, Speaker Paul Ryan (R-Wis.) gaveled the House back into session, but still refused to hold a vote on gun control legislation.
The crowd outside the U.S. Capitol grew through the evening:
HuffPost caught up with a couple of the protesters.
Marge Landis, of Fairfax, Virginia, hadn't planned on spending her night outside the Capitol. But when she heard that Rep. John Lewis (D-Ga.) was leading a sit-in about gun violence, she got in her car and made the 40-minute drive to the House.
"John Lewis decided what he was going to do today, so I decided what I was going to do today," she said. "So here I am. I have to be here."
Landis said she's long been in favor of sensible gun control -- "sensible" she repeated -- and said she, like just about everyone she knows, has a personal experience with gun violence. In her case, she was on the scene at the National Zoo, when seven kids were shot in 2000.
"I was driving by on Connecticut Avenue and pop, pop, pop, I heard the guns. I pulled over and dialed 911, got out and walked around. There was this child with blood coming out the back of his head," Landis said, pausing before continuing. "You hear it all day long. If you don't have a story, the person next to you has a story."
A DC resident who gave his name as Sean said he lives blocks from the Capitol and rode his bike to the protest to check out the scene. He said he's not particularly involved in gun control issues, but agrees with the push for action and thinks it makes a difference for lawmakers to see average people rooting for them.
"Hopefully it at least gives them some sort of support," he said. "They can see their constituents are behind them."
At one point, several Democrats -- including Rep. John Lewis (D-Ga.), the civil rights icon who led Wednesday's sit-in -- came out to speak to the protesters:
Plenty of food made its way to the protesting Democrats, some thanks to supporters of the cause:
Read more on the sit-in here.
Jennifer Bendery contributed reporting.
Before You Go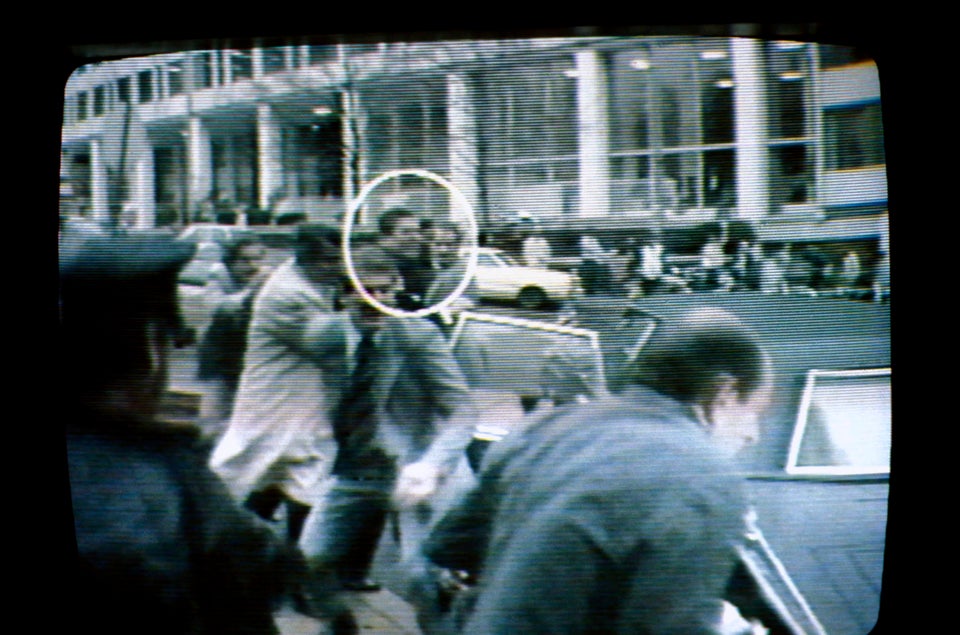 Pivotal Moments In The U.S. Gun Control Debate
Popular in the Community