With their laid-back look and comfortable fit, capri pants are a summer staple for Becca, a woman from Detroit who collects the cropped pants in all different shapes, fabrics and lengths. She's dying to know: Are her beloved capris a trendy do or an outdated don't?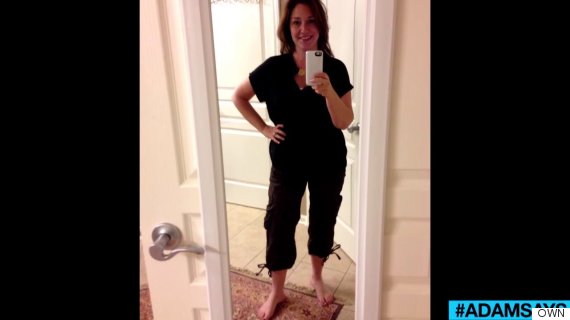 Adam Glassman, style expert and Creative Director at O, The Oprah Magazine has the definitive verdict on capri pants for Becca.
"They're awful," Glassman says. "Honestly."
For petite women like Becca, Glassman says a capri pant is highly unflattering. "What happens is that you're instantly taking inches off your petite frame and making yourself look a little Rumpelstiltskin," he says. "So you're looking even smaller than you are."
Since the pants cut her leg short, Glassman explains she needs to find another way to lengthen the leg line. "There's really only one way to wear [capri pants] if you want to look kind of chic, and that's with a high heel," he says. He tells Becca to trade in her flip flops, ballet flats and sneakers for a chic set of pumps. "When you add heels, it looks a lot cooler and better. It's a little bit like Olivia Newton John in 'Grease.'"
Though a heel will help, Glassman says he prefers if Becca just rids herself of her high-waters altogether. "If I can't wear capri pants and I don't want to wear shorts, what options do I have?" she asks.
"I like a cigarette pant," Glassman says. These slim-cut pants are cropped just above the ankle and have clean, sleek lines. Unlike capri pants, Glassman says cigarette pants look good just as good with a heel as they do with flats or flip flops.
"They make you look longer and leaner," he adds.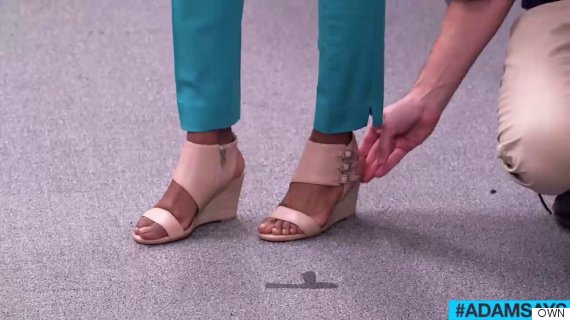 In the above video, Glassman demonstrates the look on a model for Becca, who can immediately see the difference. "She looks adorable," Becca says. "I'm excited to go out and buy some new cigarette pants!"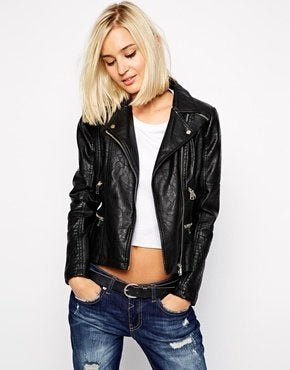 12 Things You Can't Wait To Pull Out Of Your Closet This Spring