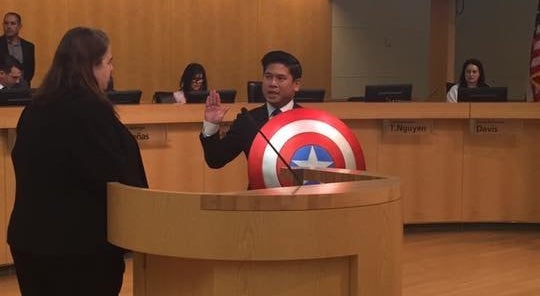 A councilman in California gave his swearing-in ceremony a superhero twist.
"I believe government can be fun and I'm not above creating a bit of spectacle if it helps people pay more attention to local government," the civil legal aid attorney told The Huffington Post on Wednesday. "I'm willing to entertain them if they sit through all the policy discussions."
Diep, a Republican, said there was "no metaphor" intended for his use of the limited edition replica shield during the investiture.
"Except that it represents America's ideals and I do hope to aspire to those ideals of fair play, equal justice, and democracy during my term," Diep said. "But really, I just had this awesome shield and I wanted a chance to show it off."
Before You Go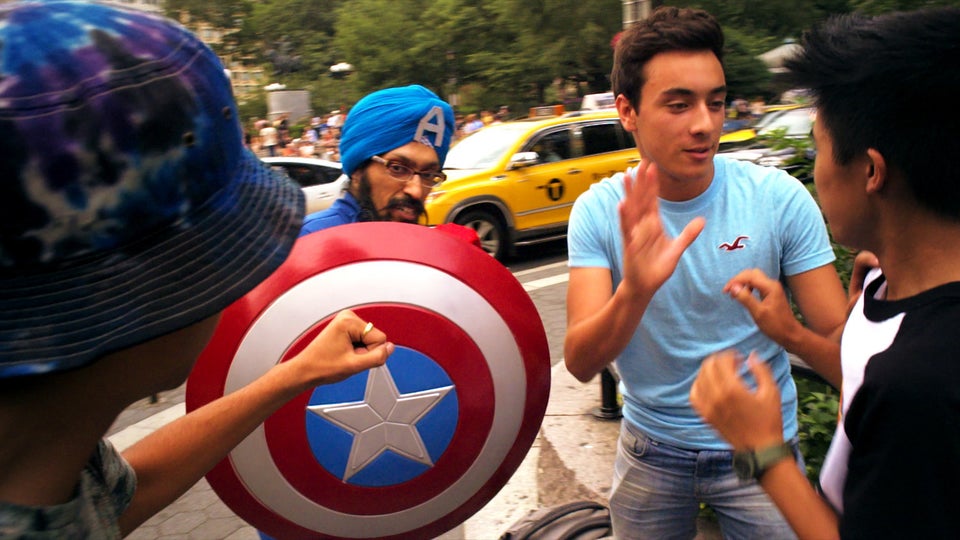 Sikh Captain America
Popular in the Community