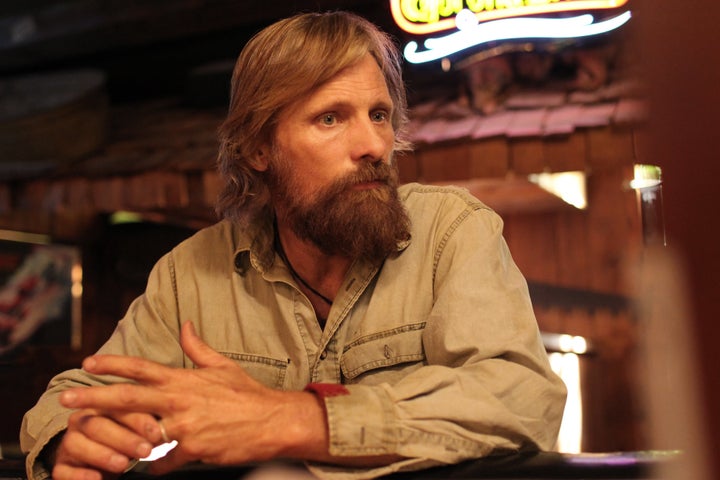 Film festivals are all-day affairs, stuffed with one movie, interview, party and hurried pizza slice after the next. By the time I took my seat for Sundance's Saturday evening premiere of "Captain Fantastic" ― my seventh screening in three days ― I was glassy-eyed and ready for a nap. Two hours later, I was on my feet, joining the entirety of the large Eccles Theater in a standing ovation. Suddenly, my Sundance spunk was renewed.
It's easy to get swept up by a movie that stands out amid a bunch of lukewarm fare. It happened last year when the Eccles crowd rose in adoration for "Me and Earl and the Dying Girl," a movie that spent the rest of 2015 facing backlash and box-office defeat. (For the record, I wasn't a fan.) I'm confident "Captain Fantastic" is no "Me and Earl." There is a dying girl, but no matter: This is a spirited film celebrating life and ingenuity.
It's Matt Ross' second directorial effort, following 2012's "28 Hotel Rooms." You'll recognize Ross as Gavin Belson on "Silicon Valley," Alby Grant on "Big Love" and Dr. Charles Montgomery on "American Horror Story." For "Captain Fantastic," he cast a committed Viggo Mortensen as Ben, a bearded yippie living off the grid in the Pacific Northwest with his six children, eschewing capitalism and all things mainstream (Christmas, traditional schooling, meat from animals they don't personally slaughter). Ben and his Buddhist wife, Leslie, have established their own jubilant mini-society.
This is no cult, and it's not "Dogtooth" redux: The kids read Middlemarch, recite the Bill of Rights, play musical instruments by the campfire, debate Marxism and train to defend themselves in the wilderness. Part of the way Ben educates his kids is by holding nothing back, explaining sexual intercourse and mental illness and all the things most parents shield from their youngsters. But the clan's estrangement is disrupted when Ben travels to town to find a telephone line and discovers that Leslie, who was recently hospitalized for late-onset bipolar disorder, has died.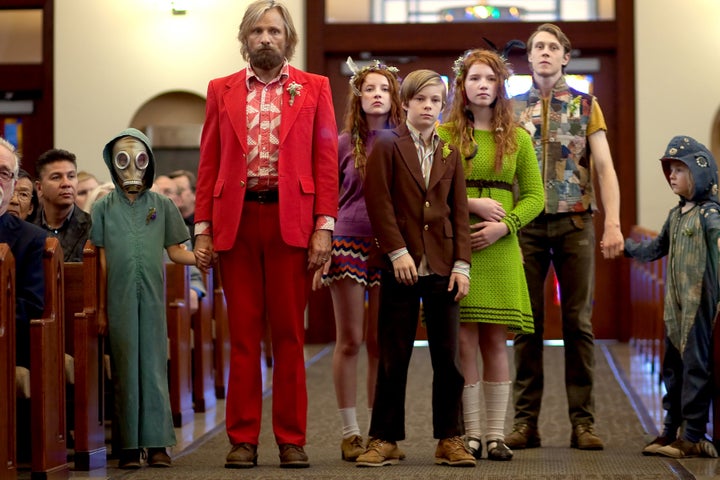 Stéphane Fontaine's cinematography accentuates the movie's opening, shimmering with gleeful sunbeams. When tragedy befalls the family, resilience ― spiritedness, even ― is the only solution, and Ross never foregoes the ebullient energy he first establishes, even during its angstier moments. Leslie's father (Frank Langella) loathes Ben, blaming him for his daughter's alternative lifestyle. He bans Ben from attending Leslie's funeral, and at first, Ben intends to comply. But the kids, assuming the fortitude Dad taught them, insist they go, partly to ensure Leslie is cremated according to her wishes. The pile into the family vehicle ― a green school bus they call Steve ― and trek to civilization.
From there, you'll have to experience "Captain Fantastic" for yourself. Think "Beasts of the Southern Wild" meets "Little Miss Sunshine." Funny and vivacious, the movie is an ode to triumphing over the weight of the world, whether that means evading it or embracing it. Ross' biggest accomplishment is crafting a script that doesn't feel like a hodgepodge of tree-hugging tropes ― in fact, by the end, it's the opposite. There's wisdom to glean in Ben's philosophizing, which can be purposefully grating at times, and there's wisdom to glean in everything he gets wrong about the ills of a systemized society, even if it means "the powerful control the lives of the powerless." "Captain Fantastic" is about a guy figuring out how to care for his children, and how to course-correct when he realizes he hasn't gotten everything right.
With winning performances across the board, particularly one from Kathryn Hahn as Ben's disapproving sister and another from George MacKay as Ben's eldest son, "Captain Fantastic" is an ensemble outing with enough heart and pep to fill a room, on or off the grid. Assuming I wasn't drunk from the joy of seeing a movie without a dozen stipulations about its quality, it's screenings like this that remind tear-stained festival crowds why they spend all day shuffling in and out of movie theaters: in hopes of seeing something that's too good to remain seated.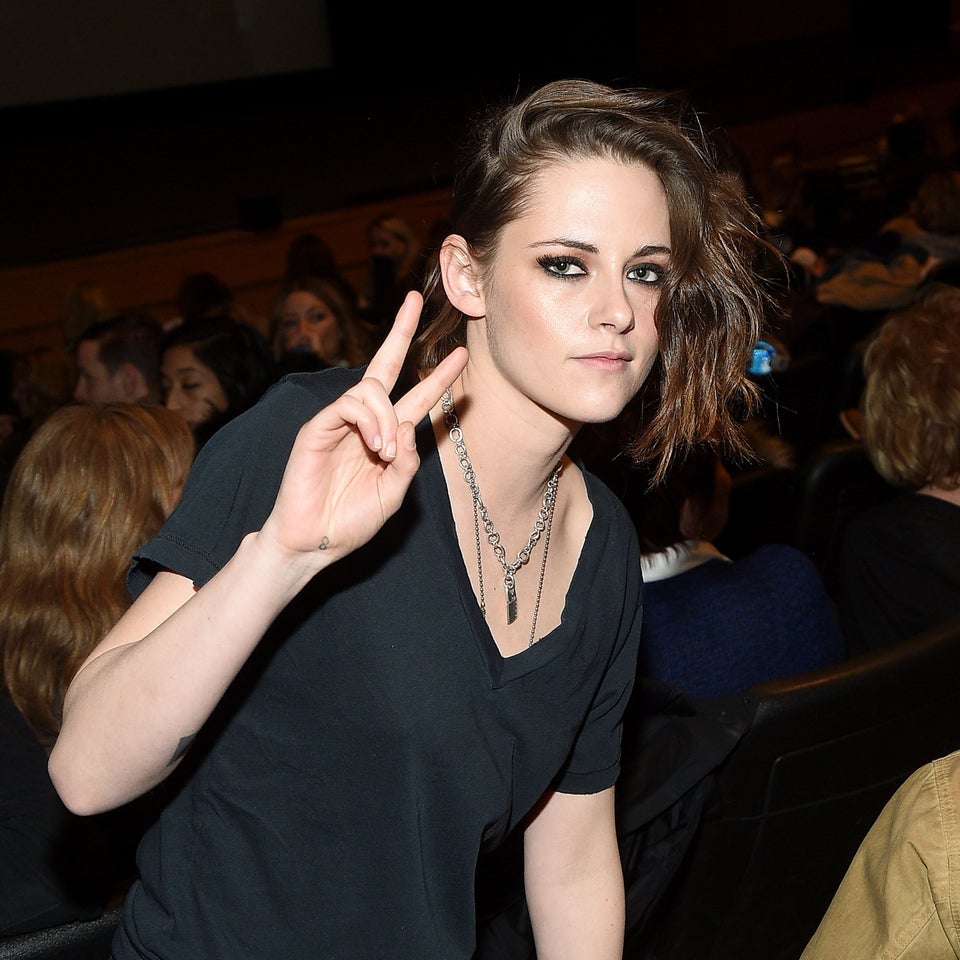 Stars At Sundance 2016
Popular in the Community