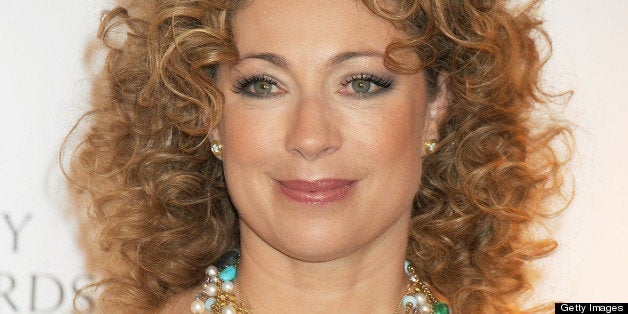 Captain Jack met River Song and now, they want a spinoff.
"We didn't even say anything, we just looked at each other and went, 'Aaaaaahhh! My god!' We got a glass of champagne and started talking about how it would be great if River and Jack -- actually, she said River and Jack should have their own TV show," Barrowman said. "Then as we talked more, we realized that we're both born on the same day. We're both March 11 babies and we have so much in common. We like a lot of the same things and our attitude towards stuff is very, very similar. It struck a chord with us because that's why River and Jack are very similar characters, in their attitude and their fun and their aggression, we are the same in real life -- which is really ironic."
"Doctor Who" will celebrate its 50th anniversary with a special featuring series stars Matt Smith, Jenna-Louise Coleman and past stars David Tennant and Billie Piper. Barrowman won't be a part of the special for one reason: He wasn't asked.
"Everyone on Twitter tries to make it like it's my decision, but the bottom line is I was not asked," Barrowman told TVLine. "[The Powers That Be] don't want to put Jack in it. And I know fans are really upset about it, as was I."
"Doctor Who" airs Saturdays, 8 p.m. ET on BBC America.