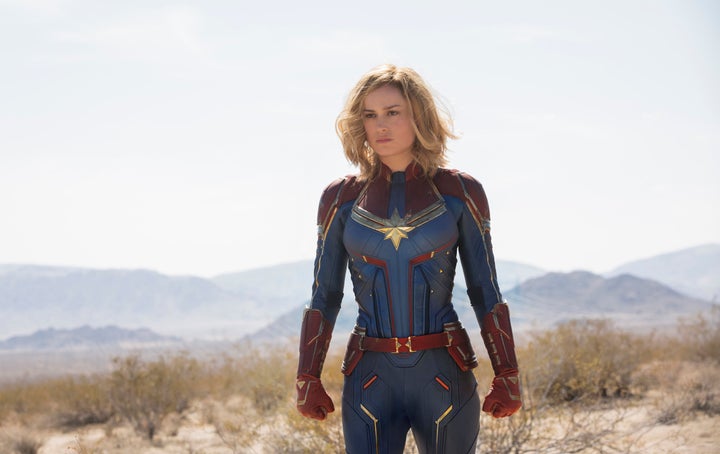 Marvel Comics' Carol Danvers character has been through many incarnations over the years, and in the latest she's using her Captain Marvel moniker.
That's the version we'll see in theaters in March 2019, starring Brie Larson as the superhero, and it owes a lot to writer Kelly Sue DeConnick. With the release of the first "Captain Marvel" poster this past week, we see the tagline from DeConnick's 2012 series: "Higher, further, faster, more."
DeConnick's run of "Captain Marvel" comics basically recreated the character for a new generation. So when she has something to say about Danvers' journey from comic to film ― like she did in an interview with Polygon published Wednesday ― we listen.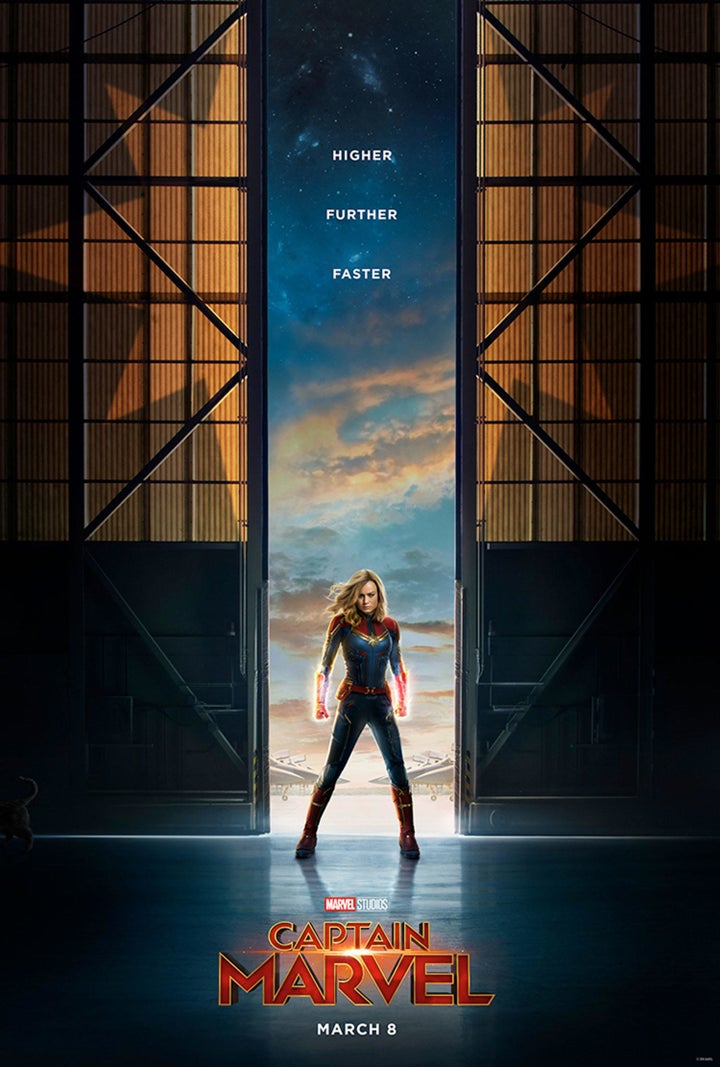 That's especially the case when she compares Danvers, who is slated to appear in the next "Avengers" installment, to the leader of her future crew, Captain America.
"Carol falls down all the time, but she always gets back up," DeConnick told the video game website. "We say that about Captain America as well, but Captain America gets back up because it's the right thing to do. Carol gets back up because 'Fuck you.'"
When imagining Danvers, DeConnick said she leaned more heavily on the hero's background as a colonel and pilot in the U.S. Air Force. Her costume was redesigned to feel more like an Air Force flight suit, instead of the "bathing suit, thigh-high boots and opera gloves" of her previous outfits.
As powers go, Captain Marvel is super strong, she flies, and she can absorb and deliver huge amounts of energy. Despite all that greatness, DeConnick says the key to Danvers' character is she is constantly trying to prove herself, which stems back to the strained relationship she had with her father.
Viewers can see this in the "Captain Marvel" trailer released Tuesday. With scenes of the title character getting back up off the ground at different points in her life, we see her persistence in action.
Support HuffPost
The Stakes Have Never Been Higher
Popular in the Community