Dani Olivier wants to create the most beautiful image possible. It's true, he said it himself. In order to achieve this goal, Olivier has developed a unique, bold style founded on svelte female bodies, light projectors and intricate designs.
Since his early start as a teenager in an informal, weekly photography club, Paris-based photographer, Oliver's passion has been traditional photography with a few twists. Although the experimental artist has always considered himself a traditionalist, he is using top-notch, state-of-the-art light projectors and cameras to capture his own composed design onto the bodies of his dancers. These women are his canvas. And it is completely devoid of chauvinistic tendencies.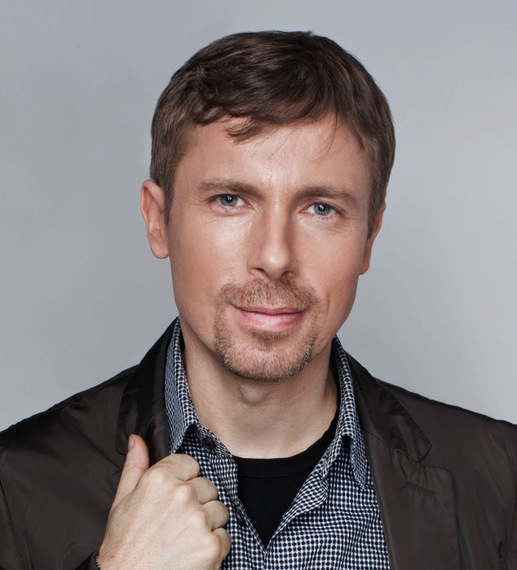 "The female body is beautiful, and I am working to produce beautiful images. A woman's body is eternal. For ten thousand years, it has had the same the curves, the same shape, the same rhythm and it is something to admire. I developed my technique with models about 8 years ago. I knew there was a lot of potential after I experimented with a few lights and designs. My view on harmony within projects is vastly important. Most of the time, it is my design and work that is projected amongst the bodies of these women, but I often get inspired when they take part in the creative process- when they initiate new curves, new movement in space and ultimately, a new image."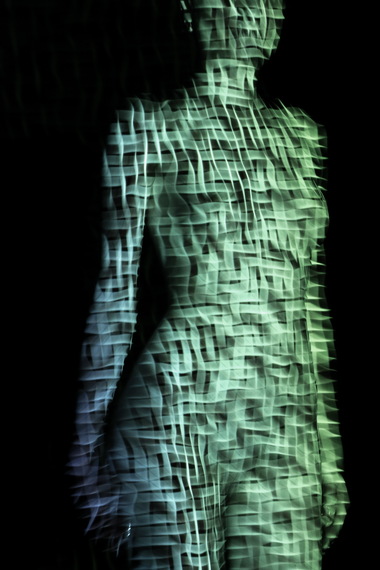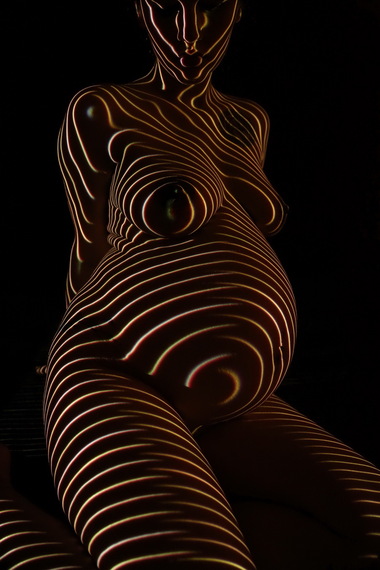 Olivier's work is a perfect display of devotion to timeless art and appreciation of advanced technology. His photographs amalgamate the undying elegance of female form and mapping designs through lights and projections. The digital camera, along with his skill for preparing the formulated lines and colors are the only "special effects" Olivier turns to, completely dodging the usual post-shoot photoshop, touchup session. What is seen through the lens at the time of the shoot is exactly what gets printed. It could be his upbringing in a dark room, surrounded by Man Ray books while teaching himself the ways of photography, that have sanctioned him the raw talent of preconceived special effects. Olivier holds a casting section, hires dancers with resilient form, drapes their bodies and the background in thick black and reveals the charts, drips, spirals of color and light of his composition. Although these images can easily be considered nudes, it is not the 'sex' that seizes Olivier; it is the beauty and necessity of bare skin.
"Any type of clothing, whether it be lingerie or a tee-shirt, is a type of fashion. It is an ode to a specific time and trend and that is exactly what I avoid. I am not good at 'fashion', that is not my direction. My focus is on the elements, of traces of movement."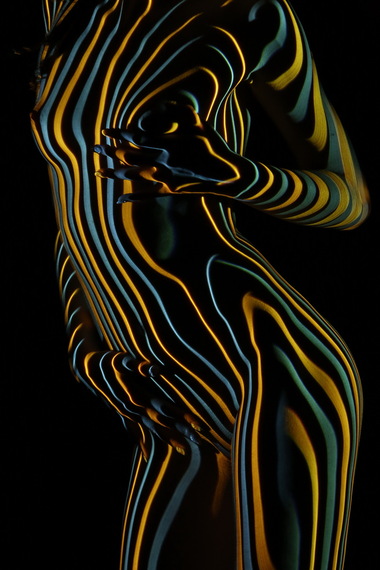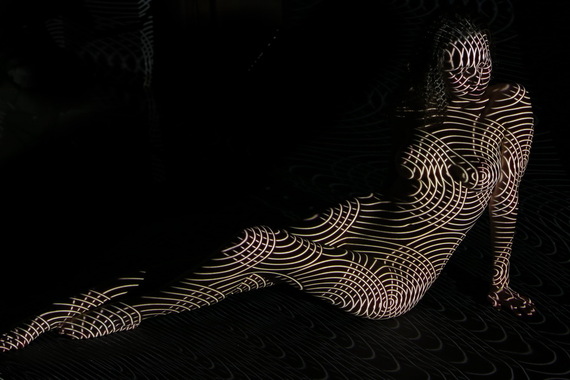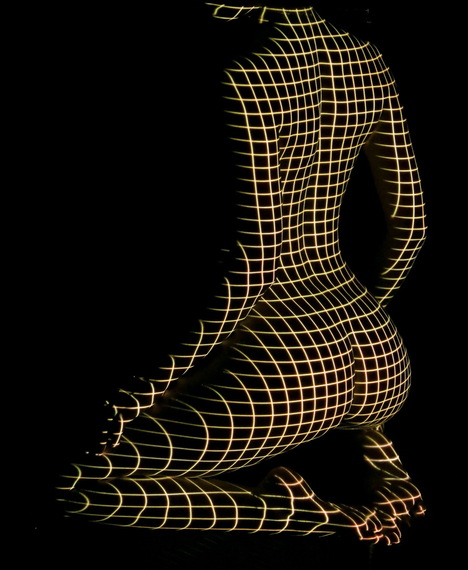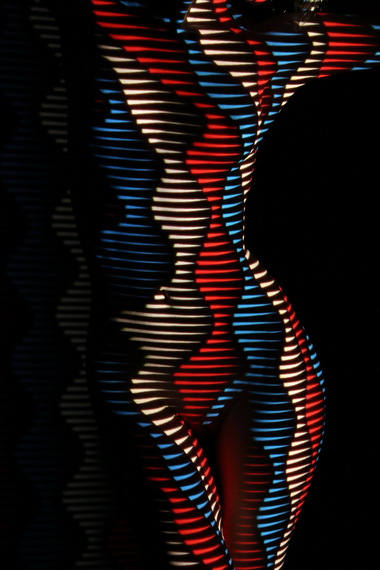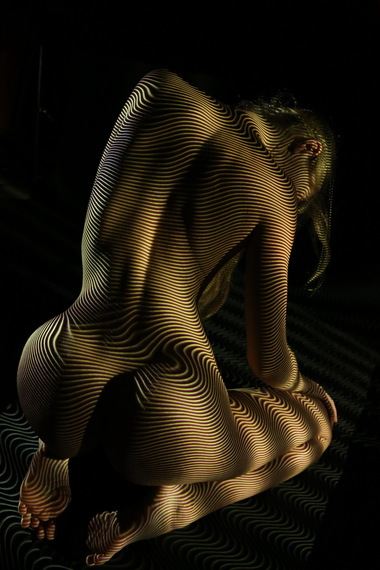 Last year, the Swiss watch company, Corum, approached Olivier with a proposition. They wanted to place his photography on the faces of their watches. Behind the figures and hands would live tiny Olivier creations. While this is an unequivocal advantage in the world of art as business, it was the notion of a limited set of watches reflecting the atypical production of fine art, that intrigued Olivier and enabled him to hop on board. This soon-to-be-released, limited edition (June 2016) series of Corum watches has already brought upon Olivier the interest of unconventional collectors. Olivier and Corum's collaboration will be showcased at Baselworld, a watch and jewelry show in Basel, Switzerland.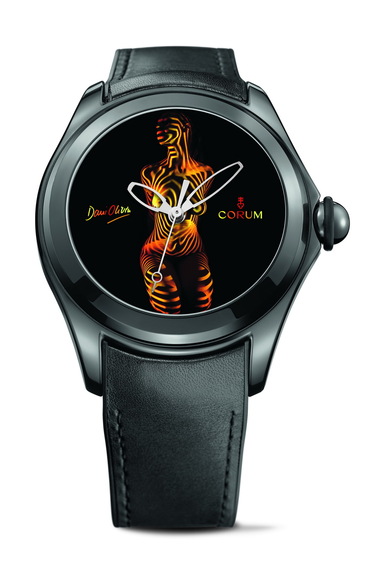 There are many plans for the future. Olivier is working on creating short films with his images to include in his exhibition, which he will call Movograms, along with his series titled, Lineograms, Projograms and Scanned. Olivier also has plans to incorporate new body shapes, even male form, in his 2017 exhibition.
You can keep up with Dani Olivier here.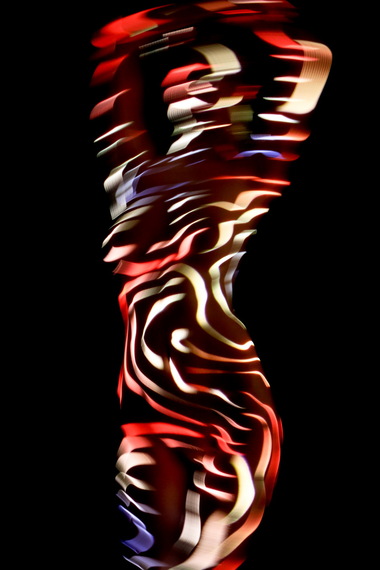 All photos courtesy of Dani Olivier.

Popular in the Community