"You see Jamie's snap from last night? He and his Grandma were barfing up rainbows together!" You have likely heard something along these lines before. Funny? Sure. But how can an app seemingly dedicated to social hijinx also be a business's best bet in drawing in and keeping new customers?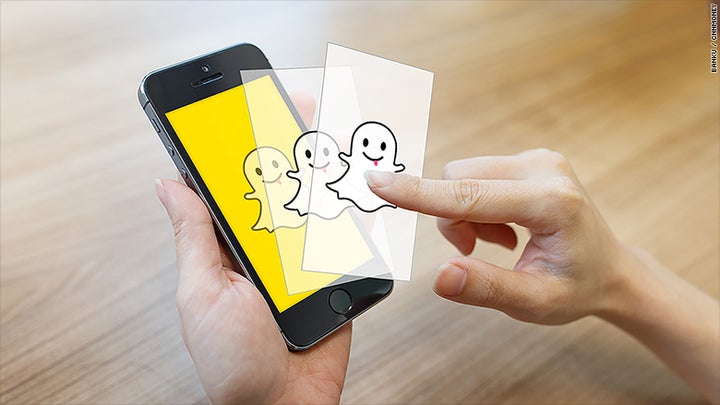 Despite the belief that Snapchat was a fad when it debuted in 2011, the social media platform has become wildly popular. More than 150 million people use Snapchat every day, putting the service well ahead of already entrenched juggernaut Twitter in daily use. Snapchat has Millennials to thank for its rise. 41% of those aged 18-34 in the U.S. are viewing 10 billion videos on the app at any given time. For a savvy business, that means open access to an incredibly large audience of potential customers loyal to Snapchat's platform.
With Snapchat's unique content delivery, which emphasizes urgency and creativity by allowing users to utilize a number of exciting tools on their fleeting content, there are endless ways for businesses to amuse and so effectively engage customers. As Danah Boyd, founder of Data & Society, says of Snapchat as opposed to other social media platforms, "The underlying message is simple: You've got 7 seconds. PAY ATTENTION." Snapchat's intuitively designed app is built to deliver short-lived but curated bites of fun and, with the right approach, it will help you hold and make the most of your customer's interest.
Whether you're on a tight budget or have oodles to spend, Snapchat could be the secret weapon of your whole marketing approach because of these unique tools:
Create Compelling Narratives
Businesses can create compelling narratives via compilations of pictures and video, which are available to users for 24 hours. Leveraging this feature, Audi partnered with satirical news source, The Onion, to create Snapchat stories for Super Bowl XLIX. The hilarious result netted Audi 5,500 new Snapchat followers over the course of the game. In a similar move, Sour Patch Kids used Snapchat Stories in a five-day campaign to better reach a Millennial audience and earned 120,000 new followers, numbers that are hard to replicate as quickly on any other social media tool.
The urgency created by the brevity of Snapchat is useful in pushing Snapchatters to visit your business right away. By featuring coupons and competitions on Snapchat, you force users to follow your account vigilantly, so that they can take advantage of your offer before it expires. GrubHub often snaps coupons and creates contests, like their popular scavenger hunt in 2014, which increased their Snapchat followers by 20%. This tactic incentivizes a user to keep coming back for more content in hopes that they'll be in a position to capitalize on your next promotion.
Company culture matters to consumers. A study at Stanford's Graduate School of Business found that company culture is most enticing when received spontaneously and quickly. Using Snapchat to give followers behind-the-scenes glimpses of how your company operates offers followers a cursory, albeit meaningful, look into your culture. At face-value, these quick looks engage rather than promote, but in the end they help give customers a better feeling about your company and its products or services, which in turn helps promote long-term loyalty to a brand.
On-Demand and Sponsored Geofilters
A geofilter is a piece of artwork that overlays Snapchatters' pictures. With On-Demand Geofilters, businesses can set specific limits on the time and place the Geofilter is available to customers. For instance, on Cinco de Mayo, a taco truck can create an On-Demand Geofilter that allows customers to overlay a border of maracas and Cholula bottles on their picture when they are at the truck itself, letting their fellow Snapchatters know where they are. A Sponsored Geofilter is nationwide, and considerably more expensive, but such filters reach 40 - 60% of daily Snapchatters. Overall, filters prompt users to consider where their fellow Snapchatters gained access to the filter, which gets people thinking about your business.
In an upcoming expansion of their advertising, Snapchat will soon offer ad space, which will appear between Snapchat Stories. These ads (which viewers can skip if they choose) will appear in full screen and with sound as the user switches between stories. Businesses can choose how the ad works from there, moving users to a new ad or website, or prompting them to download an app when the user swipes. A study by MediaScience found Snap Ads to be almost as effective at holding viewers' attention as TV, and much more effective than Facebook or Youtube ads.
Detecting images with your phone camera is highly technical, but Snapchat has perfected it. This past spring, Taco Bell created a Snapchat Lens that turned users' heads into giant hardshell tacos. It was viewed 224 million times and was the most successful Lens ad in Snapchat's history. Lenses are often applied to user's selfies, finding and following areas of interest, like eyes or whole heads, and transforming them in hilarious ways. During this past Super Bowl, Gatorade created a lens that allowed users to smear eyeblack below their eyes and drench themselves in the iconic victory shower. Since they're free for users, Snapchat lenses earn as much as 30 million views per day and, similar to geofilters, get Snapchatters thinking of your brand.
So many options to attract and maintain customer interest, so little time. More so than any other social media tool, Snapchat is an invaluable asset for any business, large or small, to gain the trust of their customers through approachable, attention-grabbing content. Any other thoughts on how Snapchat can be used to capture your customers' attention? Comment below!
Popular in the Community