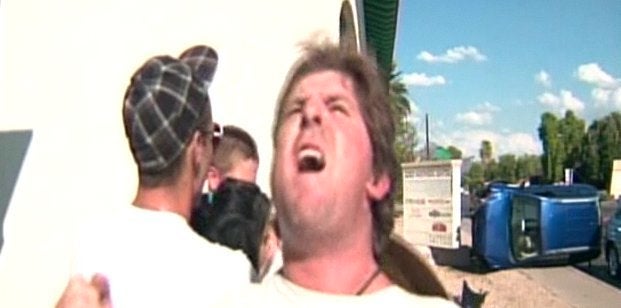 When a driver's medical condition caused him to crash his SUV into a power pole, he thankfully avoided any life threatening injuries. And good for him, so he can live to see a wild, animated description of the crash from a man who saw it happen.
Be sure to note the children laughing behind the guy as he tells his high-octane tale.
WATCH: The description begins at the 1:40 mark.
Related
Popular in the Community