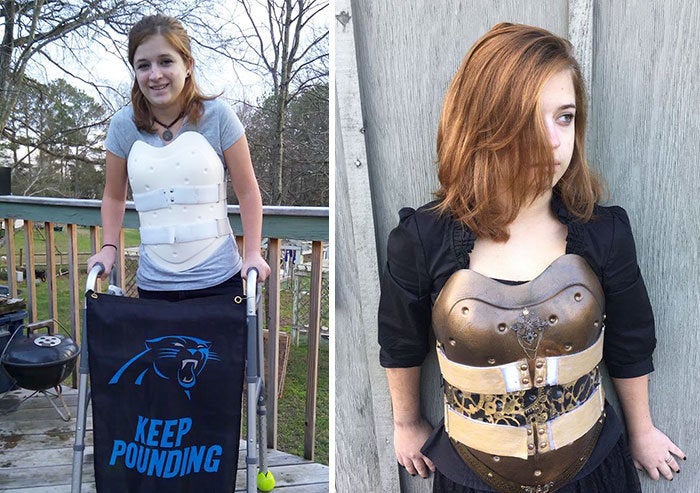 A teen from Charlotte, North Carolina, isn't letting a back brace grind her gears.
Madelaine Cable got into a car accident that left her with a fractured T12, in November. She had emergency spinal fusion surgery, and after was told she had to wear a back brace for the next couple of months, all day long, in order for it to heal properly.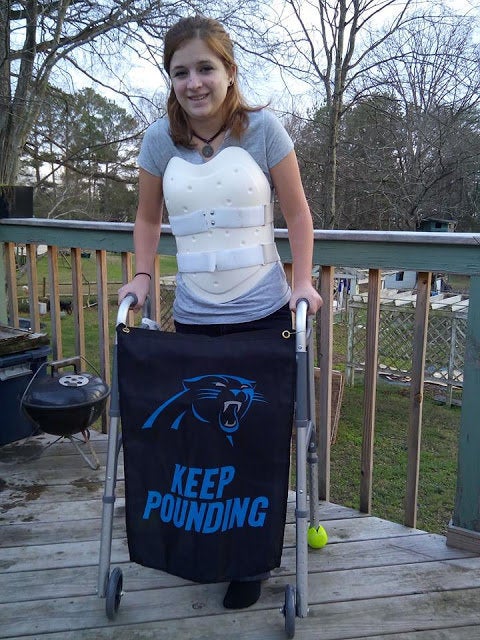 But instead of hiding away until the brace was off, the 17-year-old decided she wanted to be perceived as the survivor she was.
So she transformed her bulky brace into badass steampunk armor.
"I really hated how bland the brace looked," Cable told The Huffington Post. "People would stare and give weird looks. I felt ashamed of it. I wanted to make it something fun that I'd enjoy wearing and feel proud of instead of embarrassed by."
Cable and her friend Sarah Chacko, 19, share a love of all things steampunk -- a retro-tech style -- and Chacko, just happens to have a little copper and rust running through her veins.
"I'd steampunked other things, like Nerf guns, in the past," Chacko told HuffPost. "And when I saw the different rivets and buckles on the brace, I thought, 'Yeah, we could steampunk that!'"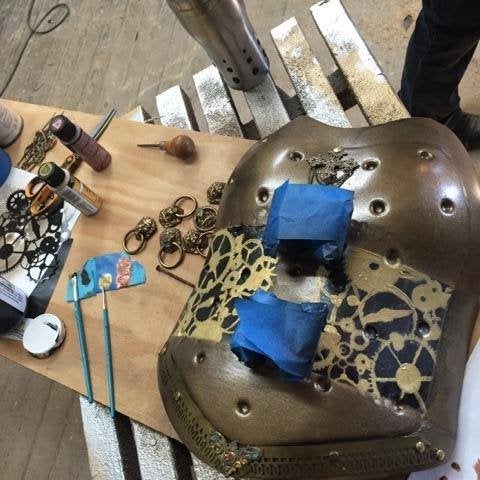 Chacko came over to Cables with a basketful of materials like metallic spray paint, metal framing trim, plastic gear stencil, metal appliques, acrylic paint and "Sarah's trusty glue gun" to help put the apparatus of awesome together.
Five hours later, the girls were proud of what they created -- it looked like a beautiful chest armor. They even decided to share pictures of their cool collaboration with the steampunk-loving site, Epbot.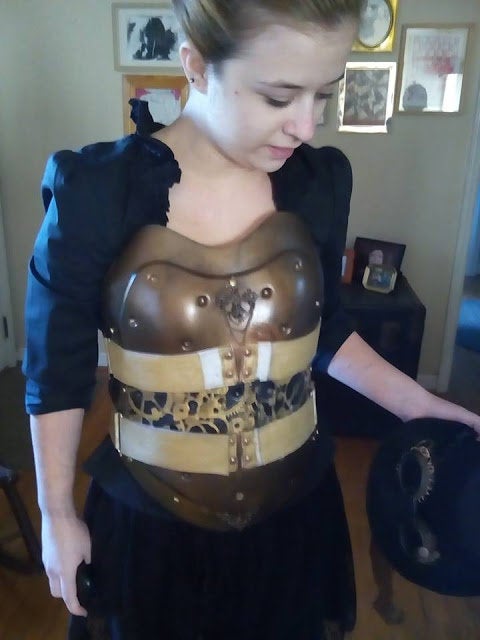 "[To me] it symbolizes the battle I'm fighting while going through this," Cable said. "I'm a warrior."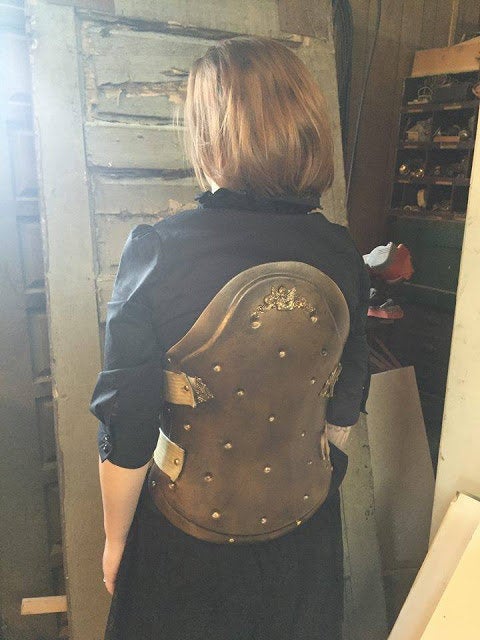 Currently, Cable is totally conquering Battle Back Brace.
Her doctors were very happy with her progress at her post-surgical appointment. She is starting physical therapy and now gets to spend a few hours out of her brace every day. She may even be able to wave goodbye to the brace altogether in another four weeks or so.
But for the time being, Cable seems at peace with her brace – and even finds it empowering.
"People are initiating conversation instead of just staring," Cable's mom, Linda, told HuffPost. "She feels like they see her, and not just her injury."