Now that we all know the power of the insurance and banking industries when it comes to lobbying your government, add car dealers and their lobbyists to that list.
The House Financial Services Committee approved a key amendment Thursday, 47-21, to keep automobile dealers under the federal and state laws which govern vehicle financing, but to exempt them from a new government consumer protection agency heavily lobbied for by the White House.
This means car dealers, which sell very expensive and usually heavily-financed products, won't have to follow the consumer protection edicts of HR 3126, the Consumer Financial Protection Agency (CFPA).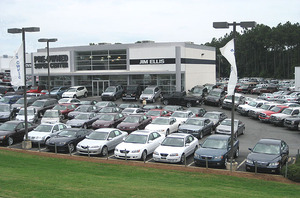 According to RTT Financial News,
The soon-to-be-formed agency was developed with the intention of creating a new federal regulator to oversee all consumer-facing financial instruments, including mortgages.

It would have the power to write and enforce regulations on a variety of consumer borrowing instruments. Some of these instruments include home loans and credit cards.

In addition, the agency would ensure that the language and terms of home loans and credit cards are fair and transparent. The language would also have to be clearly understood by consumers.

The vote largely came down along party lines, with Reps. Walt Minnick of Idaho and Travis Childers of Mississippi the only Democrats to vote against the bill, while Rep. Mike Castle of Delaware was the only Republican to vote in support of it.
The amendment, sponsored by Rep. John Campbell, R-Calif., will not subject auto retailers to the regulations of the proposed Consumer Financial Protection Agency, but will continue existing consumer protection rules of the Federal Reserve, the Federal Trade Commission and state laws.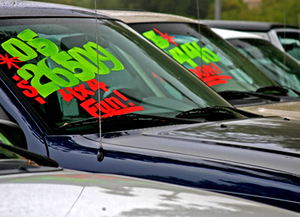 The National Automobile Dealers Association (NADA) led a grassroots campaign in support of the Campbell Amendment.
"NADA and dealers across the country applaud the overwhelming bipartisan support for the Campbell Amendment," said David Westcott, chairman of NADA's Government Affairs Committee and a multi-franchise dealer from North Carolina. "It makes sense to exclude dealers. Dealers had absolutely nothing to do with the credit crisis."
The Consumer Financial Protection Agency Act later passed the full committee with the Campbell Amendment included. However, the bill still has a number of other hurdles before reaching the White House for final approval.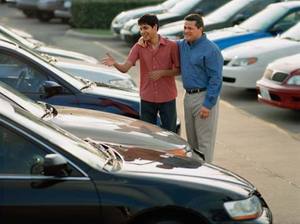 Do you think, as House Financial Services Committee members do, that consumers already receive enough protection when it comes to financing a new car?
Or should cars and trucks which could, over a lifetime, add up to become the single largest expenditure for families and individuals, offer more consumer protections during the buying process ... and what should they be?
Related
Popular in the Community