This just may be the best parking job ever. Consider: driver Robert Wynn lost control of his car on a steep road Saturday, and when airbags deployed he had no way to see where he was going. When he hit a corner, the Cadillac became airborne.
Amazingly, the car landed soundly on the roof of a neighbor's house and came to rest against a retaining wall. No one -- not Wynn, nor his wife Galina in the passenger seat, nor the 80-year-old resident inside the home -- was injured.
When neighbor Paul Harrison heard the crash and saw the car, he grabbed his ladder and helped bring the Wynns down to safety, reports ABC7.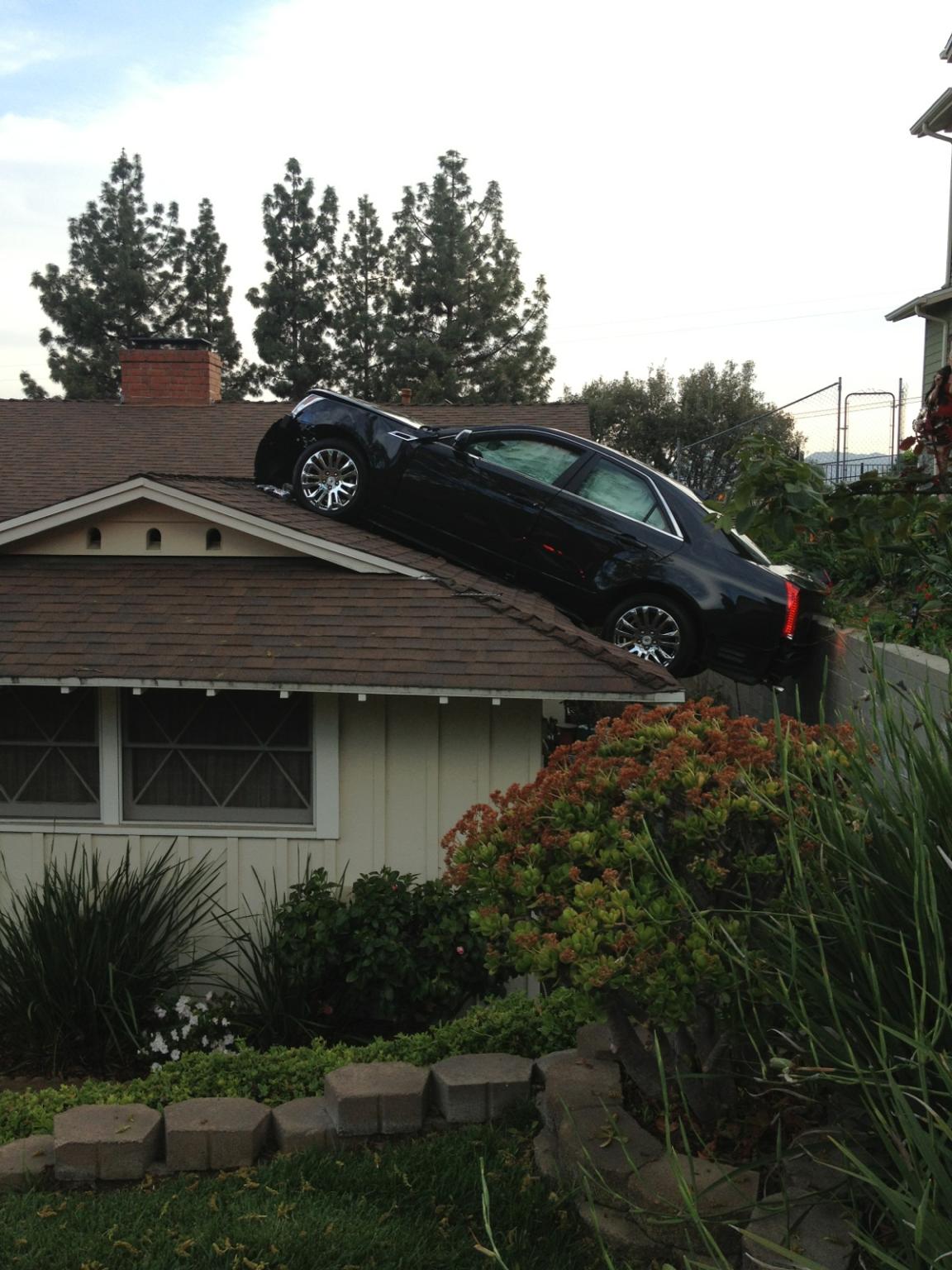 Photo courtesy of the City of Glendale. Story continues below.
It took a crane to lift the car off the roof, said city spokesman Tom Lorenz to The Huffington Post, and authorities are currently investigating Robert Wynn's claims that his brakes malfunctioned.
"I consider myself and my husband to be very, very lucky," said Galina Wynn to ABC7.
This isn't the first time a California driver has ended up on the roof of a house. In Fresno, a man suspected of driving a stolen car struck a tree stump, launching him onto someone's home. Like the Wynns, Benjamin Tucker was not injured in the accident, but there was no happy ending for him. Tucker was eventually charged for auto theft, a hit-and-run and fleeing police.