A 22-year-old woman was injured Friday night when a tractor-trailer struck her car and sent it over the railing of the Chesapeake Bay Bridge into the shallow waters near the eastbound start of the span, transportation and fire officials said.
The woman suffered what was believed to be critical but non-life threatening injuries and she was taken by helicopter to the Shock Trauma Center, said Anne Arundel County Fire Department Battalion Chief Steve Thompson.
The eastbound lanes of the bridge remained closed late Friday night, and traffic was diverted onto one of the westbound lanes, said Kelly Melhem, a spokeswoman for the Maryland Transportation Authority. Engineers were inspecting the bridge for damage before re-opening it to traffic, she said.
Melhem said the woman had just gotten on the bridge heading east when her car was struck by the tractor-trailer around 8:30 p.m.
Thompson said the car was forced over the railing and fell about 40 feet into the water. The car landed in about 6 to 8 feet of water, and the driver managed to get out of the vehicle and over to some nearby rocks, he said.
A boater who saw the accident headed there and sat with the woman until paramedics in a fire department boat arrived, Thompson said. They put her in a Stokes rescue basket and brought her to shore, where a helicopter took her to Shock Trauma, he said.
An SUV also was involved in the accident, Thompson said.
Melhem said as of 11 p.m. there were still "extensive delays" on both directions of the bridge, and the authority hoped to re-open the eastbound lanes as soon as engineers determined that it was safe to do so. ___
(c)2013 The Baltimore Sun
Distributed by MCT Information Services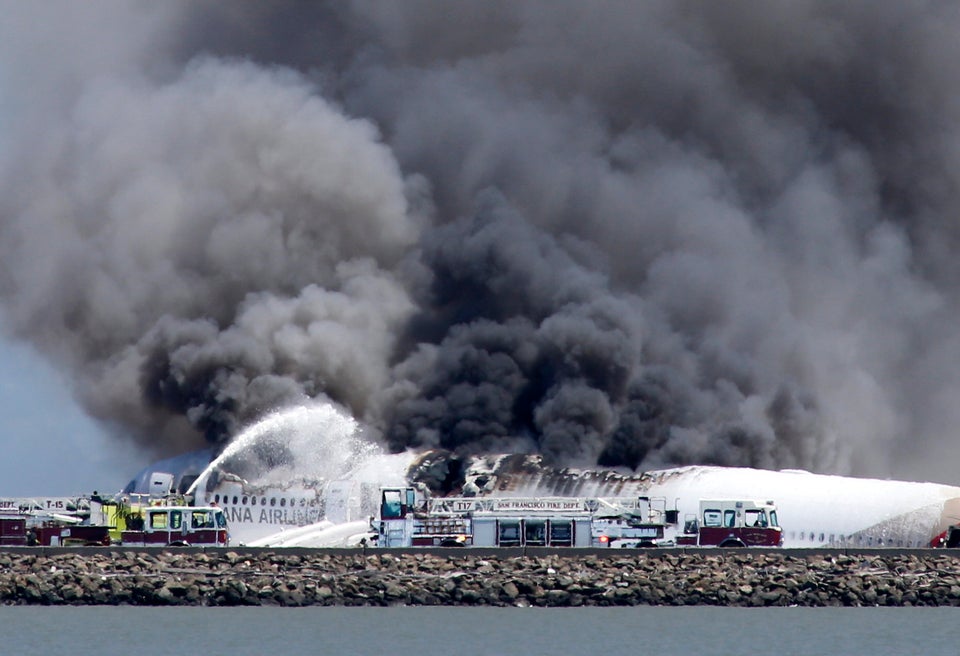 SFO Plane Crash
Popular in the Community