NEW YORK ― A man police say may have been high on PCP plowed a car through crowded Times Square on Thursday, careening into pedestrians and killing an 18-year-old tourist before crashing into security bollards.
Richard Rojas, 26, was taken into custody after the crash that injured 22 people in addition to the teenager who was killed. Rojas, a U.S. Navy veteran and Bronx native who had several prior DUI arrests, tested positive for the mood-altering drunk PCP, according to the New York Times. Police originally believed Rojas had been on the synthetic drug K2.
The crash happened around noon on Seventh Avenue near West 43rd Street ― an area packed with lunchtime crowds and tourists on a hot day.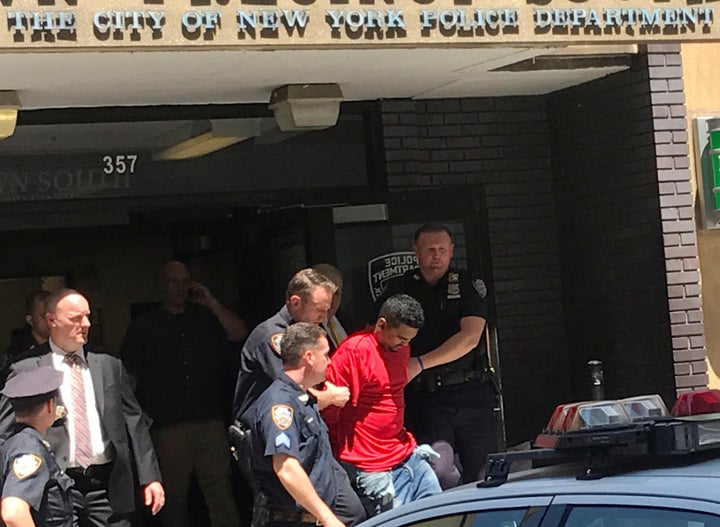 Mayor Bill de Blasio said there was no indication the mayhem was an act of terrorism.
"Right now, it's an isolated incident, but they're still [taking] all precautionary measures," NYPD spokeswoman Arlene Muniz told HuffPost.
Killed was Alyssa Elsman, 18, who was visiting from Michigan. Her 13-year-old sister was injured.
"Alyssa was wonderful young lady," Eric Alburtus told the Detroit Free Press. "When you first got to know her, you would perceive that she was shy or quiet. The more you got to know her, the more you would realize she was funny, and thoughtful, and compassionate to other people."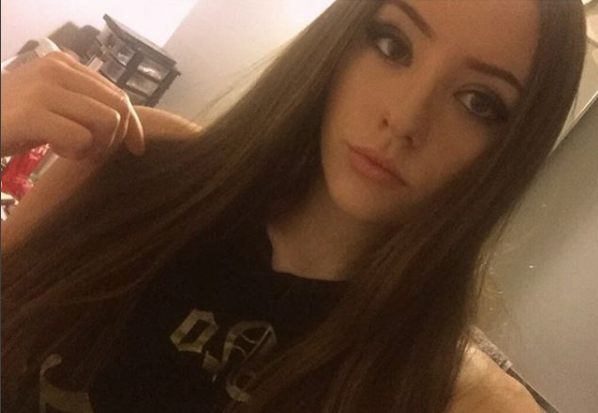 Tiffany Wong, 23, was across the street when the crash occurred.
"It was unreal, I'm still trying to process," Wong told HuffPost. "I saw the car go down the sidewalk across from me, then it was smoking and on fire. I saw one woman who was hit and on the ground. And that was after he hit a bunch of others."
Wong said she saw a man inside the vehicle crawl out and try to run away. Other pedestrians stopped him from fleeing, she added.
Witnesses said there was panic immediately following the crash. Some people fled, while others rushed to get police help. Within 20 minutes, officers had secured the square.
Tyrone Lopez, 37, said the driver appeared to be driving at a high rate of speed as he hit pedestrians.
"I saw one lady he hit ― he dragged her up a half a block before she stopped at the corner, and he kept going up the street hitting everything on the way."
Thursday was hot and sunny, luring throngs of people into the iconic tourist spot. After the crash, hundreds gathered behind police tape and fences, some trying to push their way through despite fears that something horrible had just occurred.
"It's gonna be a while ― you're not getting in today," one officer told a tourist who tried to duck under a police line. "Don't you see all the police tape? Get back."
NYPD vehicles and fire trucks swarmed the area. Street vendors were ordered to either pack up or leave their stuff as officers pushed crowds further back from the scene.
Images on social media showed the car spewing smoke as first responders arrived. (Some photos below may be disturbing to some readers.)
See more photos of the incident below.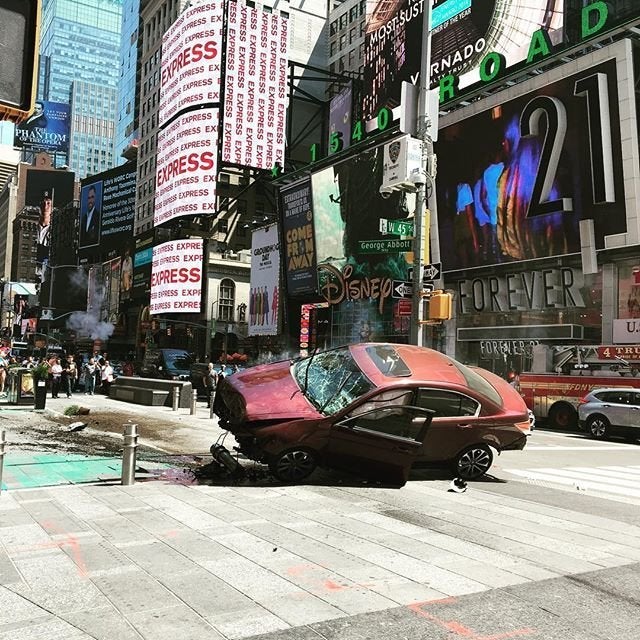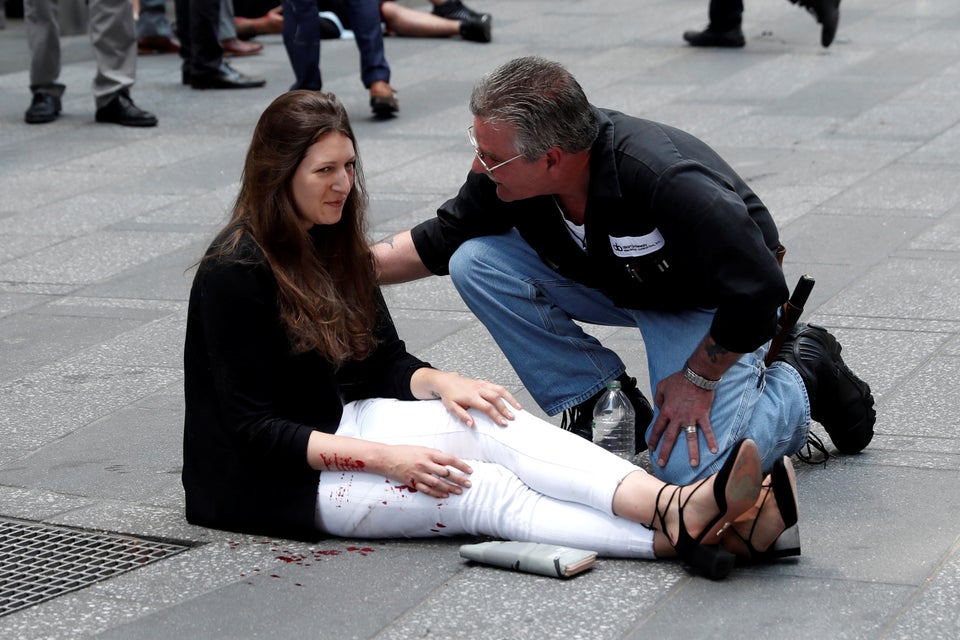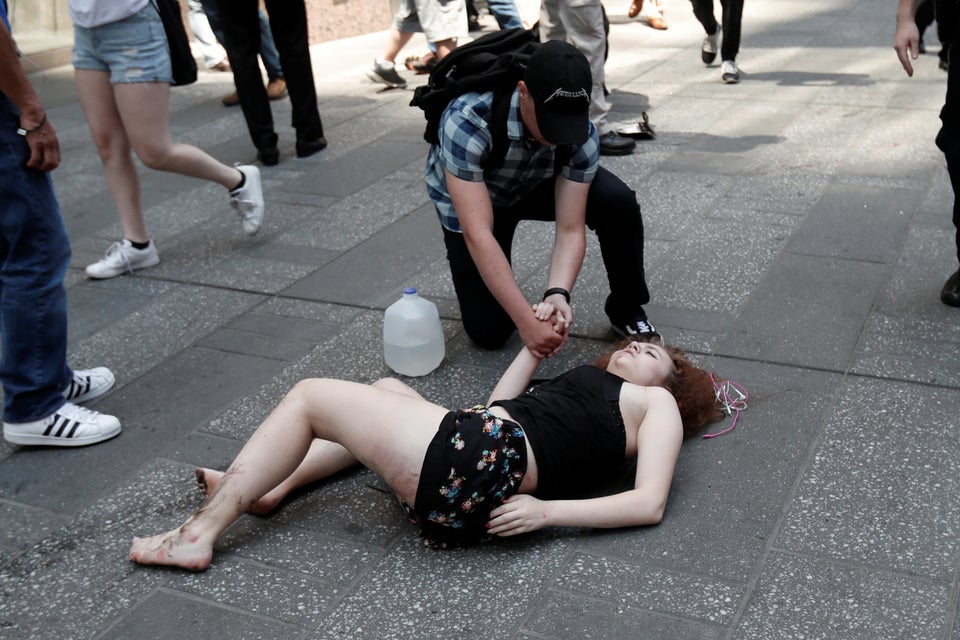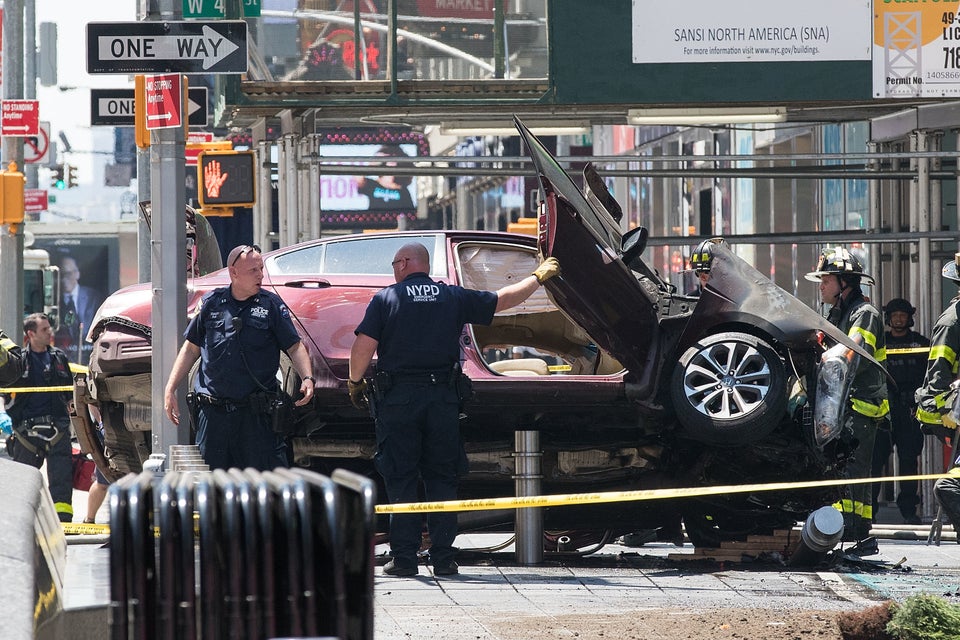 Drew Angerer via Getty Images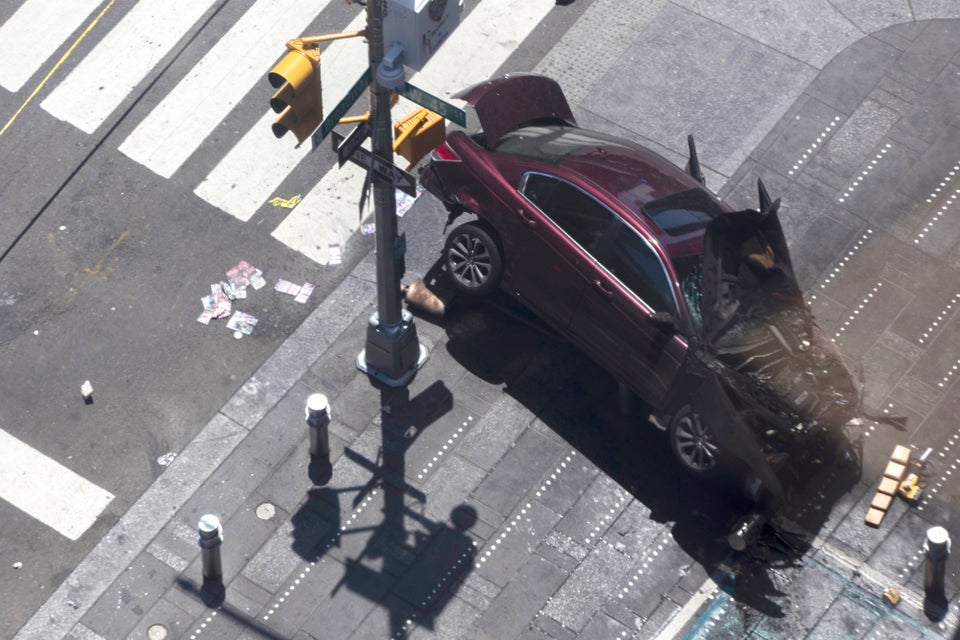 Boston Globe via Getty Images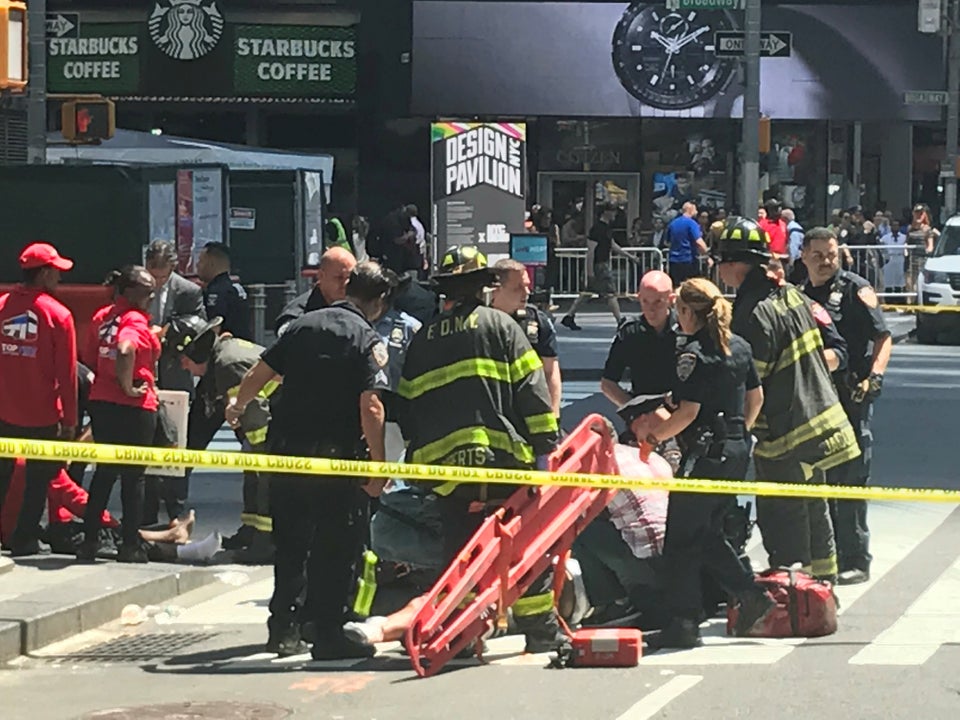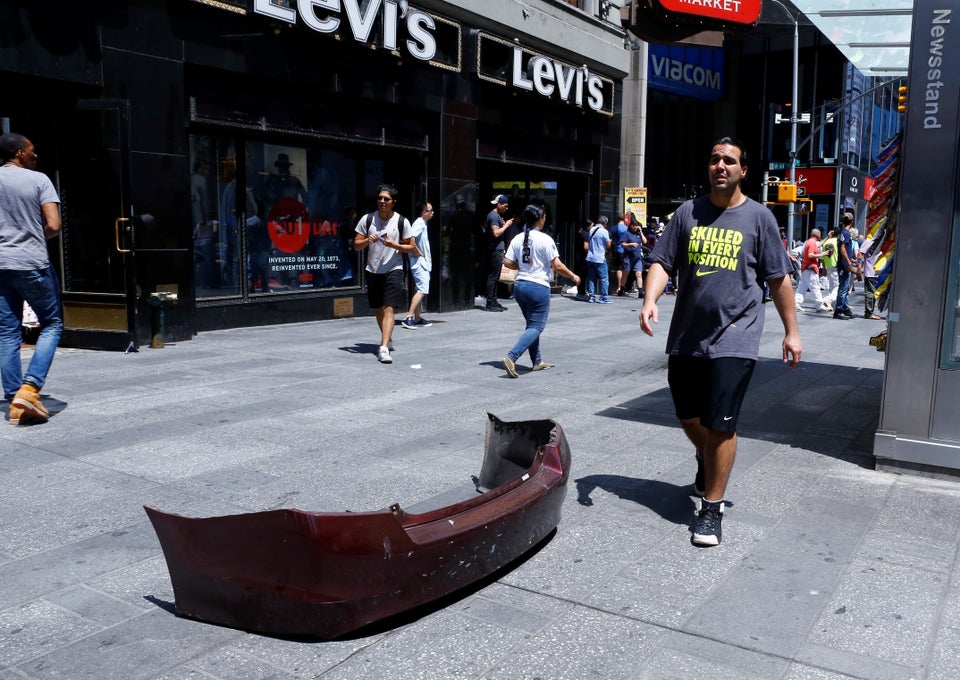 Anadolu Agency via Getty Images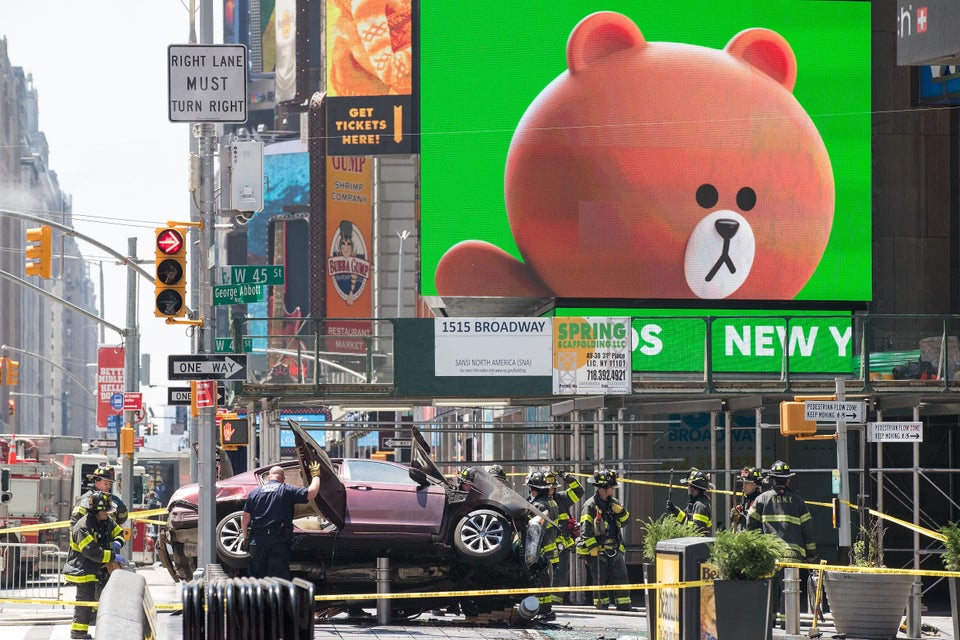 Drew Angerer via Getty Images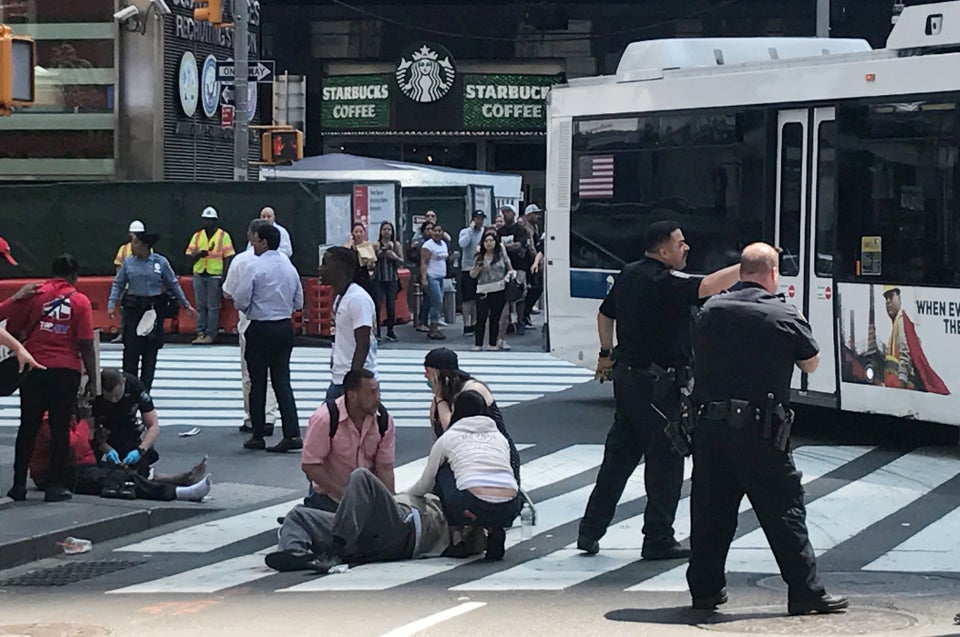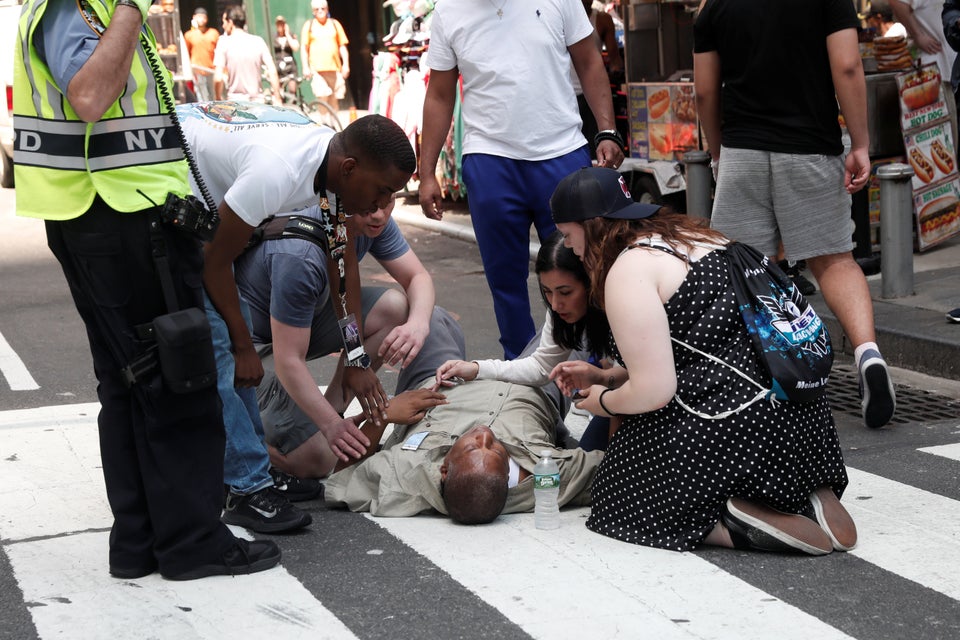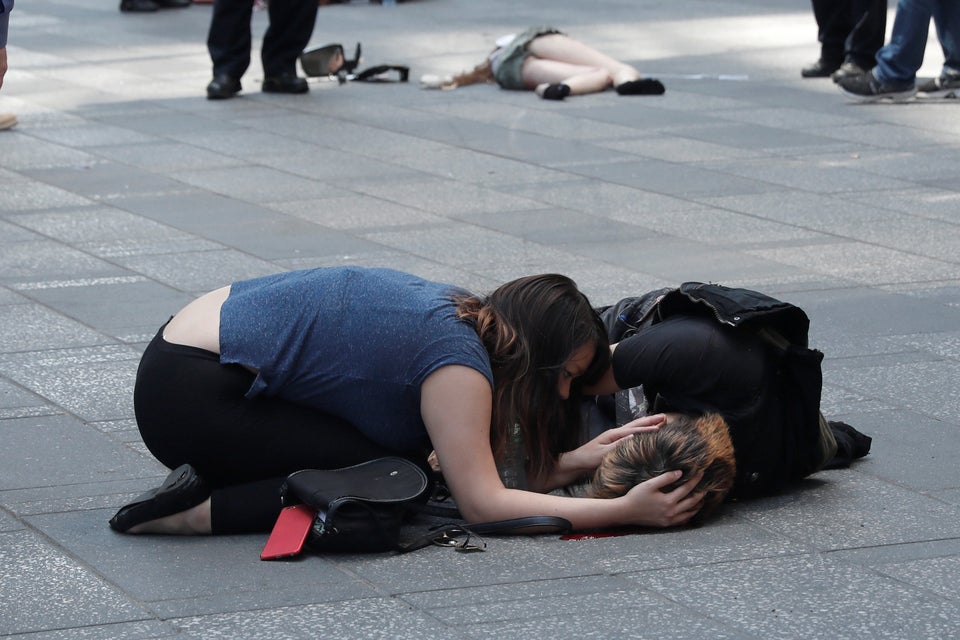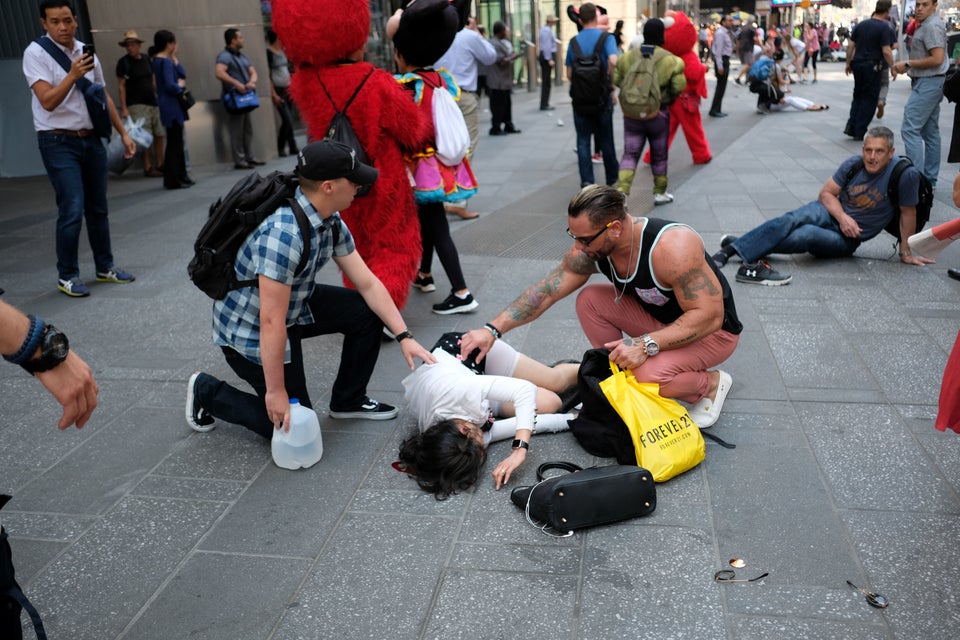 JEWEL SAMAD via Getty Images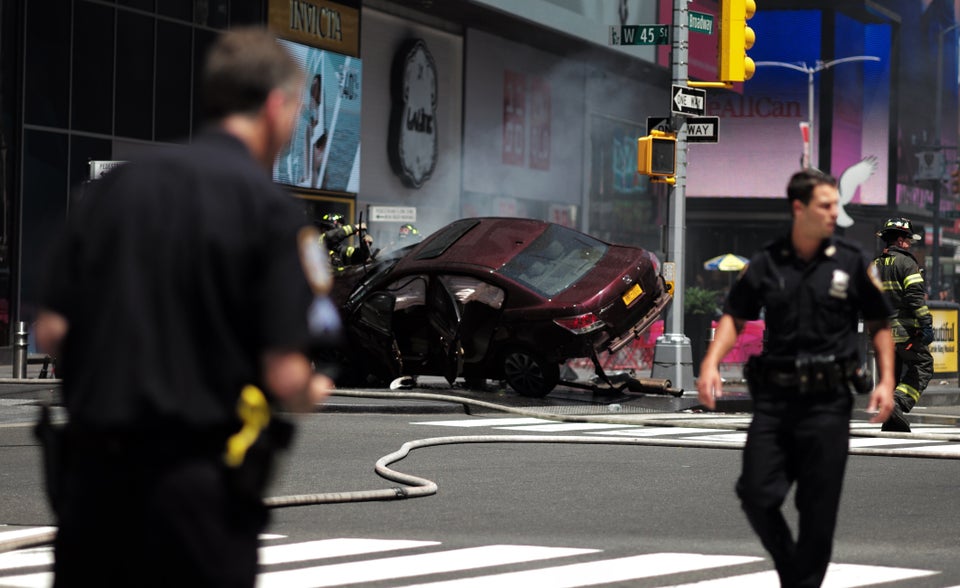 JEWEL SAMAD via Getty Images
This article has been updated throughout.
Popular in the Community