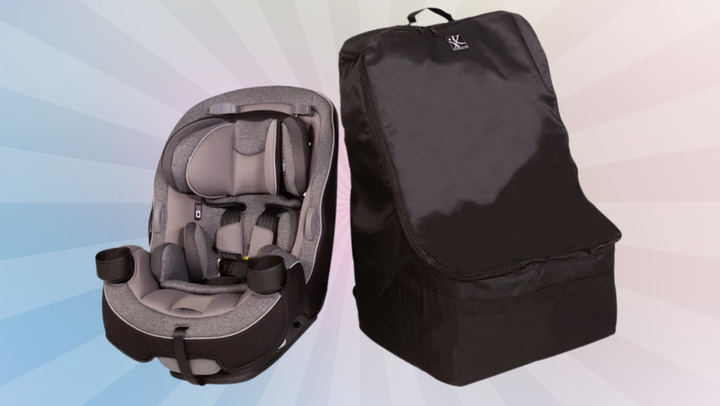 HuffPost may receive a share from purchases made via links on this page. Every item is independently selected by the HuffPost Shopping team. Prices and availability are subject to change.
But if you're traveling with infants, the list is exponentially longer and bulkier, especially if you're toting that enormous-but-necessary car seat that's a safety must-have no matter where you're going. However, there's one product that Amazon reviewers say is a complete lifesaver when it comes to hauling a behemoth seat through the airport: the J.L. Childress car seat backpack.
This ultra-convenient travel bag is worn on your back so you can actually use your hands to carry other luggage (or chase after very restless toddlers). It easily fits most car seats, including the Britax Boulevard, Graco 4Ever DLX 4 in 1 and Chicco Keyfit 30. (The full car seat compatibility list is here.) Real pros will detach the base and place it on top of the car seat inside the bag for a better fit.
If you're concerned about its durability, know that the backpack has thick, protective padding to protect your car seat and keep it from getting damaged. It's also made of water-resistant fabric so you don't have to fret on rainy days.
The backpack straps are even padded for comfort so you don't need to call a chiropractor when you make it to your destination. And if you plan on using it for flights, it's the perfect travel accessory, as it can be checked at the airport as luggage during pre-boarding and at the gate. (Most airlines allow you to check car seats for free, but be sure to confirm this with your specific carrier.)
As with any large object, you may feel a little awkward and clunky walking around with your car seat on your back, but the good part is you don't have to lug it by hand through a busy airport. And even with larger car seats, there's still a ton of room to carry other small items, including "a hiking carrier, a portable high chair and about 90 diapers," according to Amazon reviewer Tony — so you're getting your money's worth.
With over 2,000 five-star ratings and an overall rating of 4.7 out of 5 stars on Amazon, it's clear that this backpack is an essential travel item for parents. Just take a look at a few of the glowing reviews below.
"We bought a specific car seat for our long travel going through 6 different cities that only weighed 7.5lbs, and it was very light to carry backpack style. I forgot I was wearing it a couple of times. We checked the car seat in the bag at each airport, and it was accepted, so that was nice. It survived 9 airports (including connections) and the car seat itself was well protected inside. Very happy with the purchase and it made traveling with our infant so much easier." — Taylor Patton

"This was a huge help when traveling through the airport. It fit our cosco carseat just fine (and also would have fit our Graco Slim Fit one). The backpack feature was super helpful and meant we had more hands to manage luggage and a toddler through the airport. Held up well both at gate check and when we checked it pre boarding for the return flight. Plenty of extra room to stash coats, baby carrier, etc." — CW

"Bought this last minute for a solo air travel trip with my 2 year old daughter and it ended up being essential. Our car seat arrived completely unharmed at baggage claim and the back pack straps made it super convenient and easy to carry around the airport !" — RenRen
Before You Go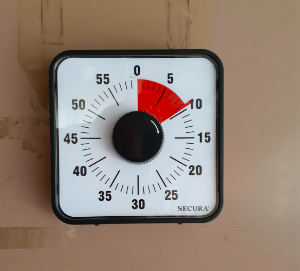 29 Genius Parenting Products And Gadgets