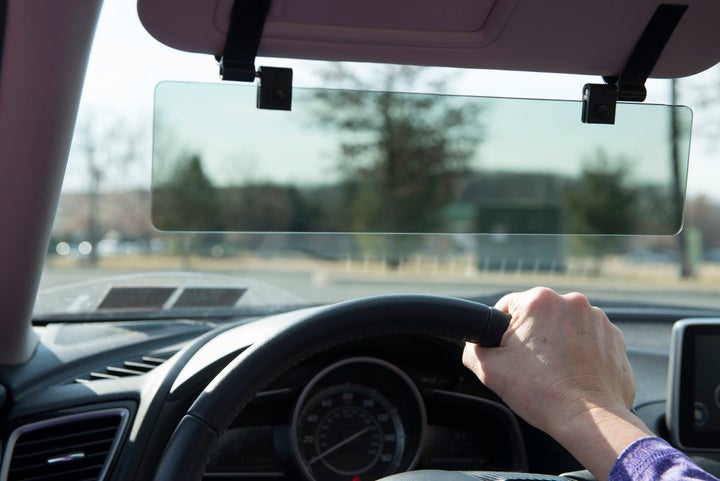 Sun visors and other protective gear are about as synonymous with warm weather as tennis pros and supermodels are with abusive language. And while whatever they say about sticks and stones may be true, your car's interior can't stand up to the harsh UV rays that reach their peak during the summer months, making sun visors a must-have when you drive around in warm, sunny climates.
Similar to 800-SPF sun block, sun visors prevent UV rays from entering through the windshield and ruining your dash and upholstery. Windshield sun shades are also highly effective at maintaining the interior of your vehicle at a breeze, proven to decrease interior temperatures up to forty degrees. Also known as a car sun visor windshield sun shades, they form an impenetrable wall between the sun and your car interior though a triple-layer defense. One of the most popular car sun visors is the Glare Guard, a brand that use a polarized technology that help reducing harmful glares. Light reflects off the silver exterior, keeping your interior cooler while the soft felt interior and the foam core combine to further insulate against heat.
Since summer-driving usually means driving with the windows down, another functional add-on is a vent visor. A vent visor adds an aerodynamic element that channels the airflow away from your vehicle, dropping the noise coming from the wind and endowing you with a quieter and more relaxing drive. With a vent visor, you can leave your windows open a crack without having to worry about bugs, dust or anything else getting in. Plus, the ventilation keeps the air flowing and temperature cool without having to rely on the air conditioning, saving you a ton of gas in the process.
With Mother Nature in check, the other main threat to summer driving is the multi-colored cornucopia of bugs, drawn to your new paintjob like flies to a steaming pile of...well, you get the idea. Deflectors add a layer of protection by creating a streamlined jet of air that sails over the top of your vehicle, mounting securely with sturdy clips and push-rivets for an off-the-hood installation that creates a cleaning breeze. The best bug deflectors and sunroof deflectors are built from impact-resistant acrylic, which never rusts, corrodes or oxidizes, and feature the added benefit of resisting flying rocks and road debris.
But you can't stop the rays from getting in while you're driving. And if you do a lot of driving, the sun can inflict some pretty serious damage. Protect your interior with dash covers and seat covers. Dash covers protect your dash from UV rays, muddy shoes, dust, spills and anything else encountered in your day-to-day. Available in a wide variety of styles and colors, including carpet, suede and velour, dash covers line the curves and contours of your dash and are custom-tailored to your vehicle's make, model and year for a perfect fit that won't block any of your vents. Similarly, car seat covers are designed for custom fit, without requiring a single tool. They're constructed of heavy-duty materials for lifelong durability and comfort, available for all seats and rows in your vehicle, and add a highly personalized touch to your interior.
Popular in the Community