The V8's website describes the layout as all things automobile and assures guests that the rooms satisfy any auto-enthusiast. Although it's pricey, the V8 Hotel is perfect for a car lover of any age and is only a short distance to both the Porsche and Mercedes Benz museums.
The rooms have certain themes, ranging from 'workshop' and 'car wash' to 'drive-in cinema' and 'gas station.'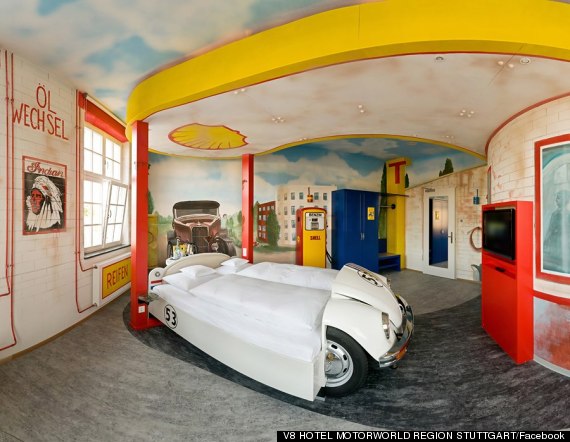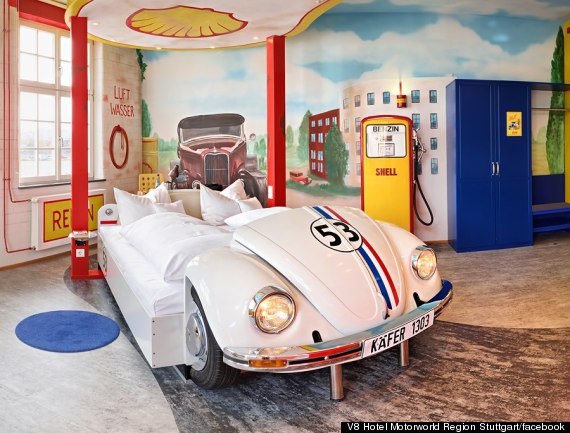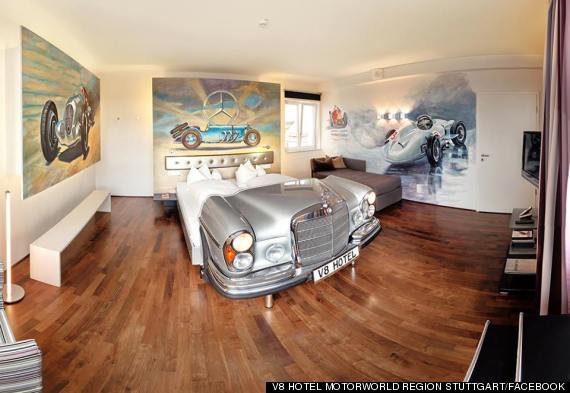 Instead of turning on the regular lights, we'd definitely try out the headlights to make our way to the bathroom at night.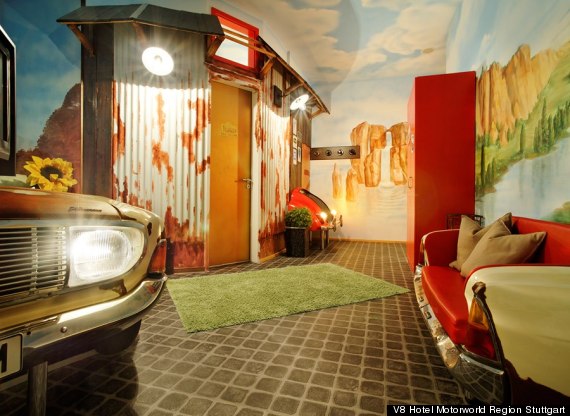 The hotel also boasts this interesting "deal" on their website, "If you pick up your new car at the Mercedes-Benz-Factory then you get a free cab ride to the Mercedes-Benz-Factory." Sounds... great?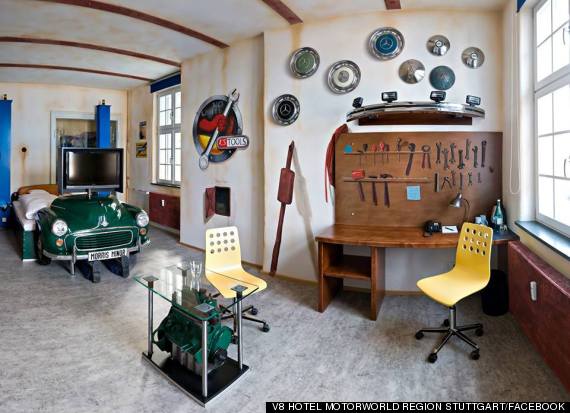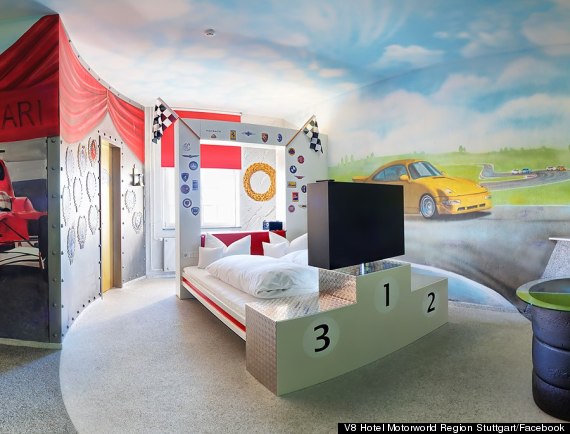 The V8 has all of the amenities of a regular 4-star hotel, but the rooms are apparently so enticing to stay in, even locals visit the hotel to spend a night sleeping in a car.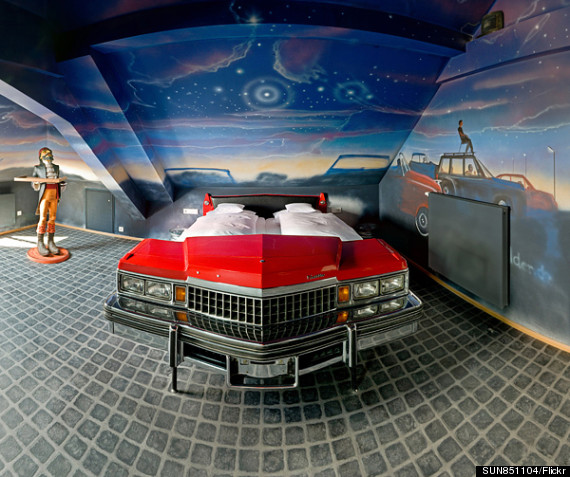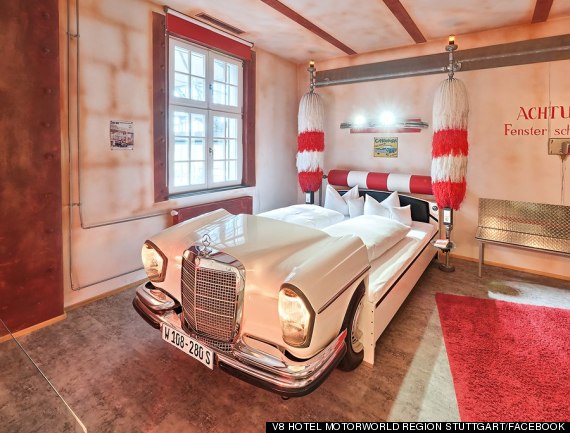 There are even cars in the lobby to greet you at check-in.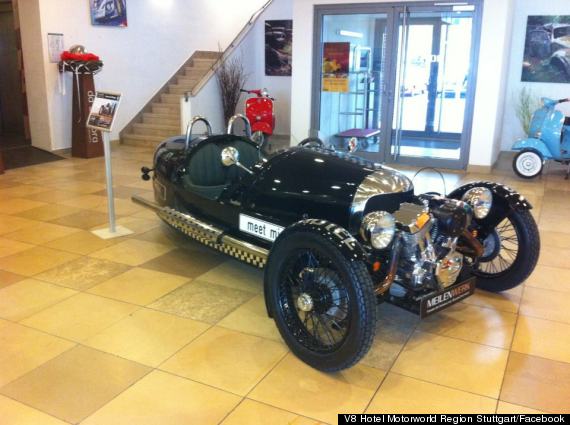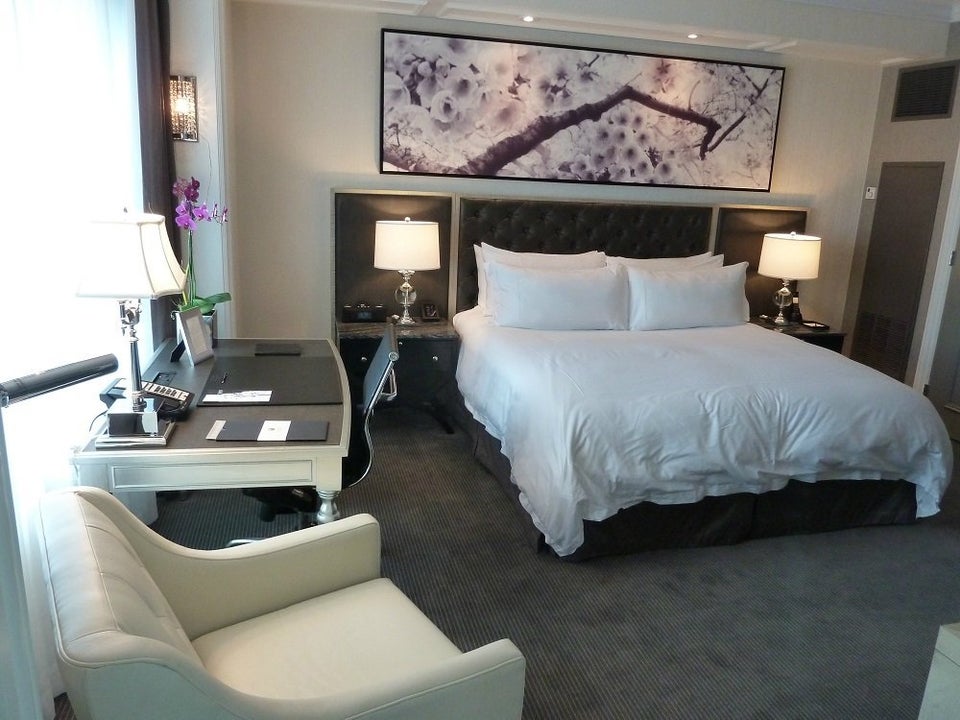 2014's Best Luxury Hotels