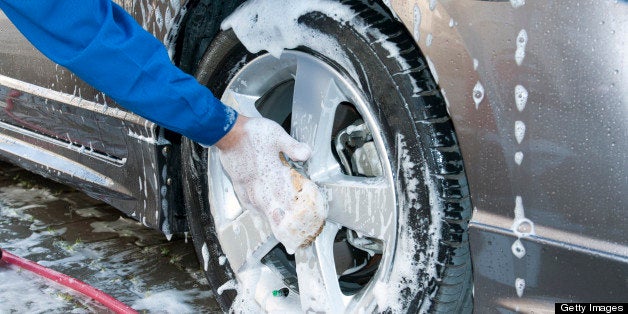 In a move that labor union officials said may be industry-changing, recently unionized car wash workers in New York City have ratified a contract with their employer, marking the first collective bargaining agreement in the U.S. car wash industry outside of California, the workers' union told HuffPost on Tuesday.
Stuart Appelbaum, president of the Retail, Wholesale and Department Store Union, said workers at the Astoria Car Wash & Hi-Tek 10 Minute Lube in Queens voted overwhelmingly in favor of the contract, which increases wages from the current minimum wage of $7.25 to $9.18 after three years. The agreement also guarantees sick and personal days for workers and establishes a grievance process for complaints.
Unions, in concert with faith and community groups, have made a significant push in recent years to organize the mostly Latino immigrant workforces that clean cars in Los Angeles, New York and Chicago. Workers often toil for the minimum wage or less, handling potentially dangerous chemicals, with little or no job security.
Appelbaum called the contract "hugely significant."
"Our goal is to change the industry," Appelbaum said. "This contract proves that low-wage immigrant workers are able to stand up for themselves and are going to stand up for themselves. I think that's enormous. I look at this contract as a breakthrough in this campaign to organize car washeros in New York and low-wage immigrant workers in the city."
The owner of the car wash did not respond to a request for comment.
The Hi-Tek workers became the first car-wash employees in New York to join a union last September, following similar efforts in Southern California. Retail, Wholesale and Department Store Union officials said the labor organization has won six elections in the city and plans to unionize more of New York's estimated 5,000 car washeros. The union was also involved a successful three-month strike last year at Sunny Day Car Wash in the Bronx, which led to workers earning back pay and reinstatement.
Unionization is not easy in the splintered car wash industry, comprised mostly of small shop owners rather than large corporations. But the headway, particularly in Los Angeles, has given labor leaders hope that the industry is fertile for organizing.
Car wash workers, many of whom are undocumented immigrants, have long been ripe for abuses that include being shorted on their wages and forced to handle chemicals without proper safety equipment. The industry has seen a spate of lawsuits from workers and the government in recent years accusing owners of wage theft. A 2008 investigation by the L.A. Times found that car wash companies in the city routinely broke immigration and labor laws without repercussions.
The Hi-Tek contract includes provisions to expressly benefit immigrants, Appelbaum said. For one, the employer cannot raise a worker's immigration status unless prompted by government investigators. It's been common in the industry for workers to see their undocumented status used against them coercively by bosses. The workers will also be eligible to take unpaid leave to visit family in their native countries, with a guarantee that their jobs will still be there when they return to New York.
The organizing effort in New York has been a hybrid of labor and community groups operating under the name WASH New York. The campaign includes New York Communities for Change, an offshoot of the former ACORN, and the immigrant rights group Make the Road New York.
Appelbaum argued that the contract won by the Retail, Wholesale and Department Store Union shows how unions need to revamp their thinking on organizing and working with non-labor community groups to raise standards for workers.
"This is another model of organizing," Appelbaum said. "It's not enough for us as labor to look at ourselves as the labor movement. We have to see ourselves as labor component of a broader movement."

Before You Go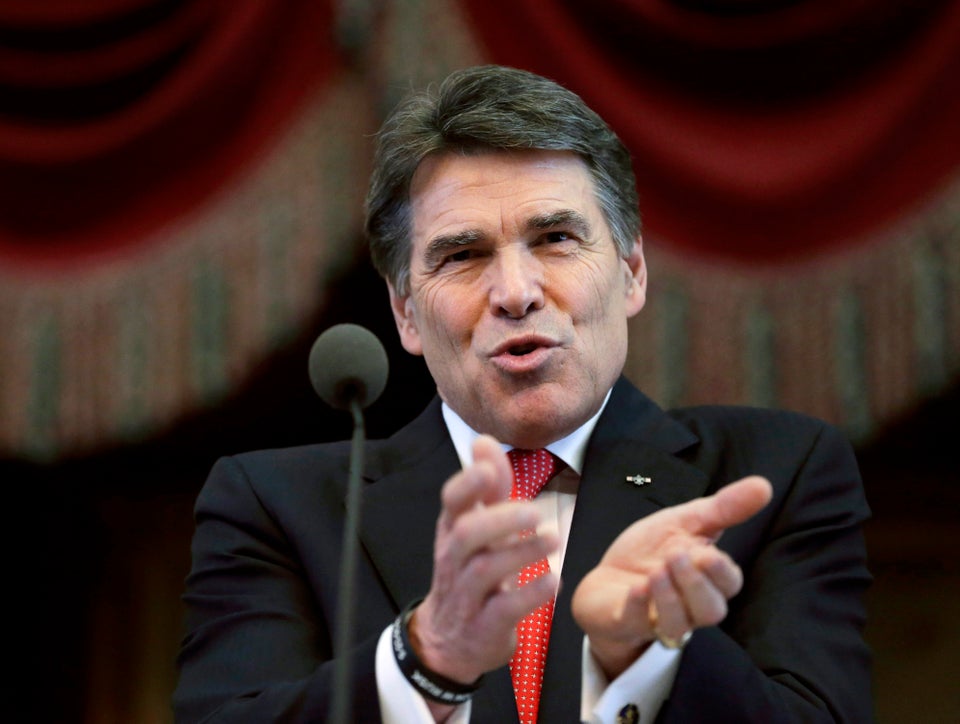 People Who Hate The Minimum Wage
Popular in the Community