"Left foot, right foot, left foot, right foot... That's all that's on my mind at the moment, just walking -- it's mad," she tells Interview. "Actually, [modeling is] really tough... This walking thing is crazy." We'd never guess that someone who seems so comfortable showing off might actually be struggling behind the scenes. Cara explains:
I think when I started modeling three years ago, it was just a job, and I was so excited—everything was so new, so crazy. I didn't overthink anything; I just did it and enjoyed myself along the way. But after a few seasons, you get used to it, and there's a lot you actually have to think about, and, I don't know, it just makes you much more aware of what you look like and what other people think. It's a bit of a nightmare.
Let's get this straight -- is Cara saying that modeling's actually getting more challenging the longer she's in the game? We used to think of walking as a pretty effortless activity, but if even supermodel Cara Delevingne needs to slow down her steps, maybe we could follow suit. We can totally relate to tripping up and overthinking the small stuff -- perhaps we can all take tips from our friend Karl Lagerfeld and set aside some time to take care of ourselves.
Luckily, Interview gave Cara the chance to lay down and relax during their photo shoot. She concludes on a positive note: "Even if I'm exhausted, I always try to go into a show with a smile on my face." Now that's a look we can all try to copy. Check out a couple shots below, and see the rest of the NSFW shoot over on Interview's site.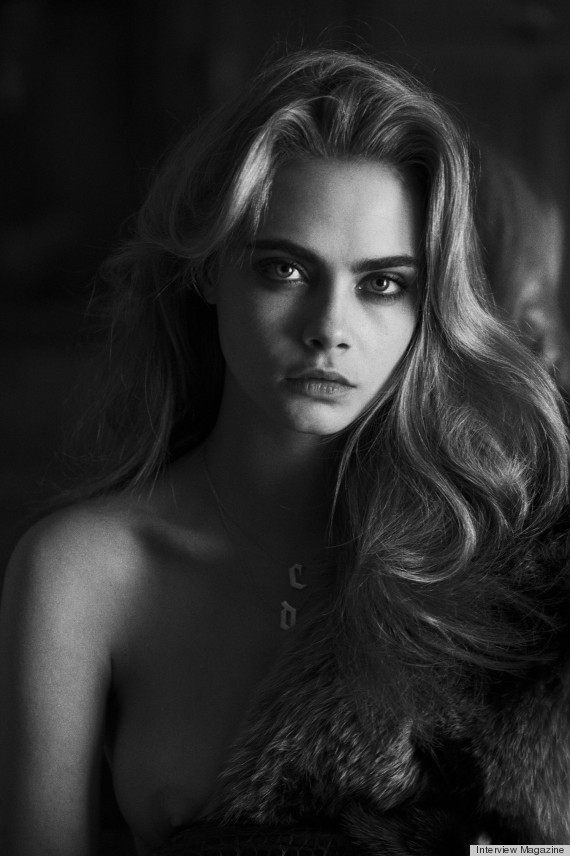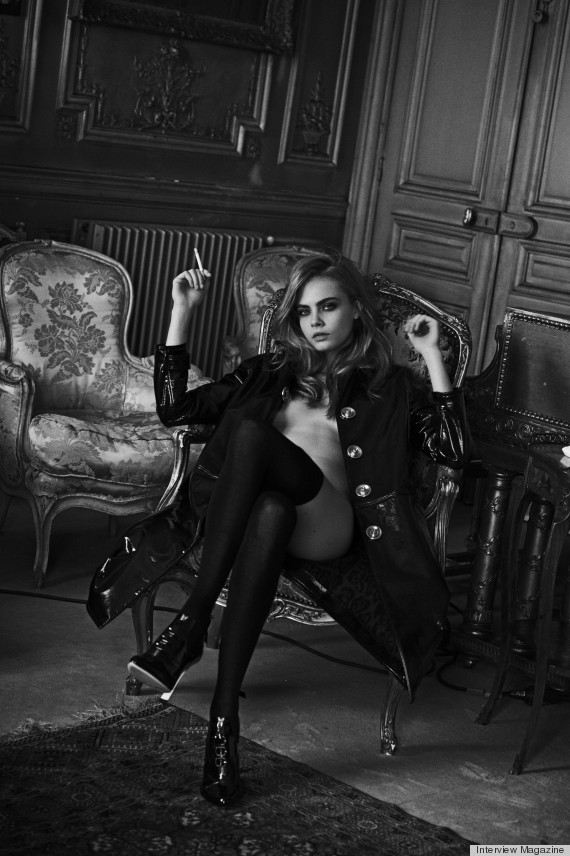 Models who need to heed Cara's walking instructions: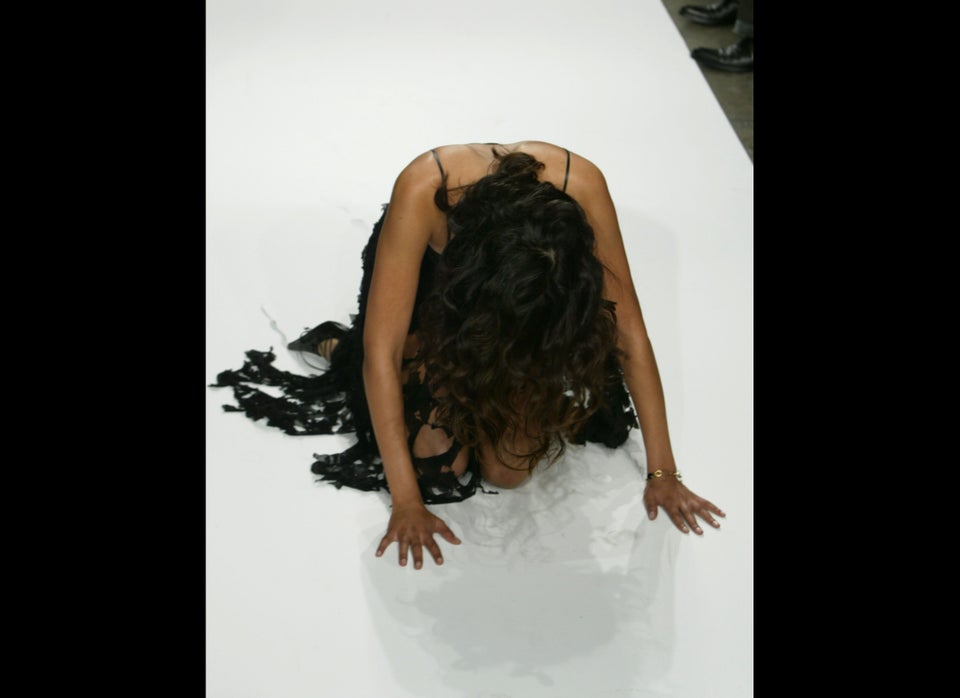 Models Stumbling On The Runway
Related