Cara Delevingne only just turned 21 last week, and she's already eclipsed her competition in the fashion industry with more ad campaigns and runway shows than you can count. (She may even be breaking into film, too.) But the bright young thing's body is "in total rebellion agains the profession that has made her a star," according to a recent interview in W magazine.
The glossy chose Cara as its September cover girl and outed her skin condition in the accompanying article: Cara, we learn, has psoriasis. "And when she's stressed or nervous, angry red patches flare up on her skin." Delevingne details her condition:
"It only happened during Fashion Week! Which is, of course, the worst time of the year for me to be covered in scabs. Psoriasis is an autoimmune disease, and I'm sensitive. Kate [Moss] saw me before the Louis Vuitton show at 3 a.m., when I was being painted by people to cover the scabs. She said, 'This is horrible! Why is this happening? I need to help you.' She got me a doctor that afternoon; Kate gives really good advice."
Whatever Kate did to help, it sure worked; as you can see in the photo of the runway show below, Cara's gorgeous gams looked flawless. But was the Louis Vuitton psoriasis scare enough to make Delevingne jump the modeling ship altogether?
"I want to make music, I want to act, I want to sing," Cara tells W. "I want to do something that doesn't make my skin erupt." We sure would feel bummed about a Cara-free catwalk, so we hope she can find a way to stay healthy and stress-free. Perhaps she and CariDee English, "America's Next Top Model" alumna and fellow psoriasis-battling model, can trade industry survival tips.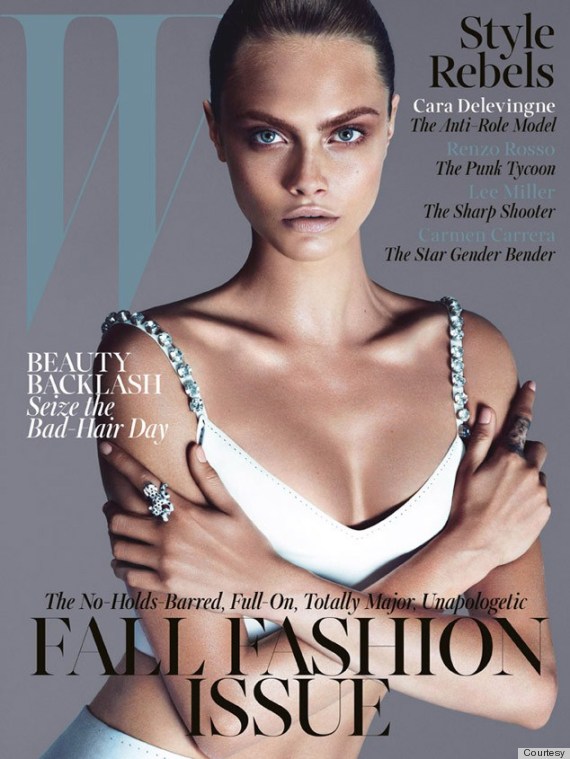 Walking Louis Vuitton's fall 2013 runway: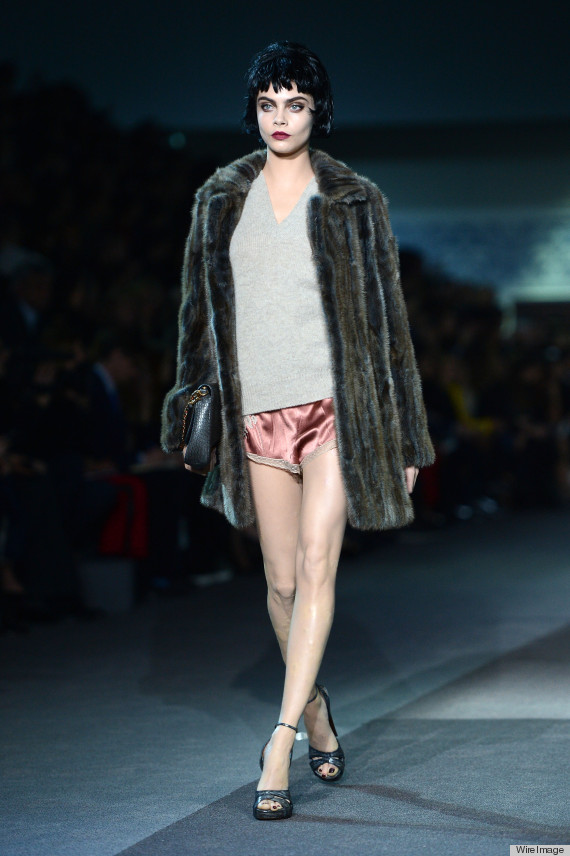 The fail-proof way to distract from a skin condition: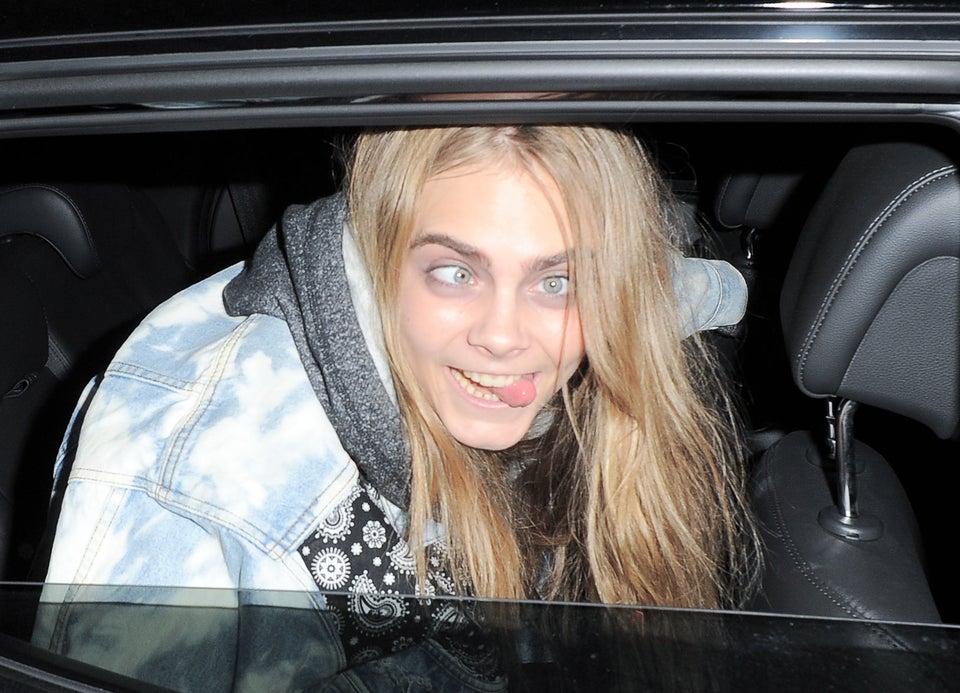 The Many Faces Of Cara Delevingne
Related