"I used to go to clubs, but I'd rather have sex than go out now," the 26-year-old Delevingne revealed. "I'd rather sit at home and play, like, charades with my friends." 
She also divulged some information about her sex life, admitting that she prefers to give rather than get. 
"As a person, generally, I'm really good at giving love and not receiving it, and I'm kind of the same in bed as well," she said. "There's a part of it where I find it quite difficult to receive pleasure or love, things like that, and so I just kind of like to give."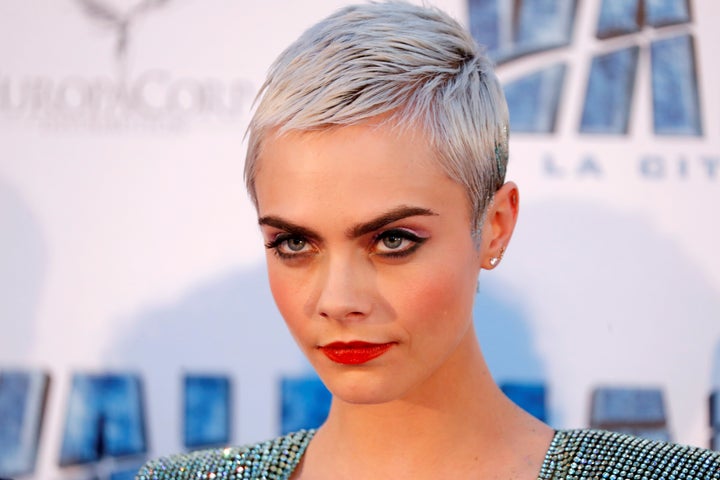 Delevingne, who told Glamour magazine in 2017 that she identifies as sexually fluid, said watching Disney movies and reading fairy tales when she was growing up distorted her idea of sexuality. 
"I have sisters, but I spent a lot of time alone, and films and fantasy and books were so incredible to me," she said. "That was part of the thing that I never really wanted to accept my sexuality, because I was like, Disney princesses all love men. That's the way it is, and I'm not going to be a princess if I don't."
These days, she dates men and women ― though she admitted that she acts differently in her relationships, depending on the person's gender.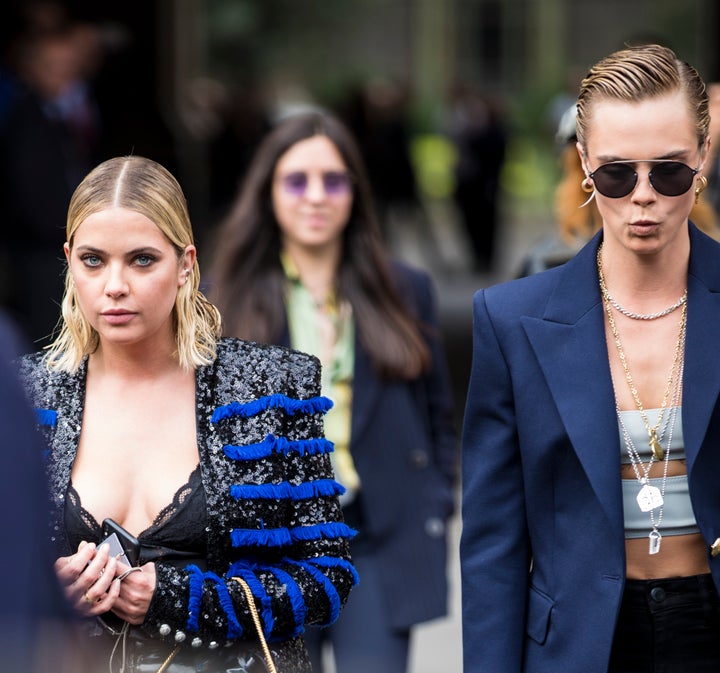 "That whole courting process of power is very interesting, and it's different with men and women," the actress said on the podcast. "I'm always very submissive with men ― always. But with women, I'm the opposite. So it's weird." 
Lately, Delevingne has been linked to "Pretty Little Liars" star Ashley Benson, though the two have not publicly confirmed they are together. 
Calling all HuffPost superfans!
Sign up for membership to become a founding member and help shape HuffPost's next chapter