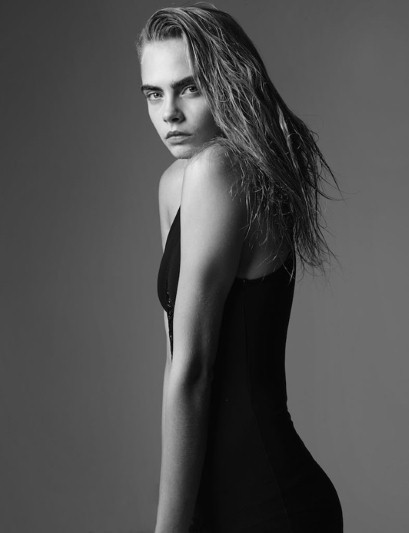 Since first gracing its pages in 2009, Cara Delevingne has been something of a prominent feature in Katie Grand's LOVE magazine. Throughout that time, she's covered the glossy on no less than four occasions, has been filmed for the annual Advent Calendar video series and has lent her acting talents to a number of the magazine's digital projects which feature her lip-synching everything from Shania Twain to LL Cool J.
Now for her latest gig, the multi-hyphenate model is taking a step behind-the-scenes by lending her name to the publication's masthead as its newest contributing editor. According to WWD, the 22-year-old is said to have guest edited the Spring/Summer 2015 issue, which features multiple covers starring both Kim Kardashian as well as a portrait of her and pal Kendall Jenner caught in a tight embrace.
"I couldn't be happier working with Cara, having her alongside me behind the camera for a change," says Katie Grand, Editor-in-Chief of LOVE. "Of course, I've worked with her many times as a model - ever since we shot her for LOVE in 2009 with Dan Jackson after we were introduced by her godfather, Nicholas Coleridge -- so I've always known that she's an exceptionally bright, sharp and hilarious young woman. That's why I was so keen to let her have this chance to exercise her skills as a journalist and writer. And she has proven herself to be a fearless interviewer, never afraid to ask all the questions we want to know the answers to."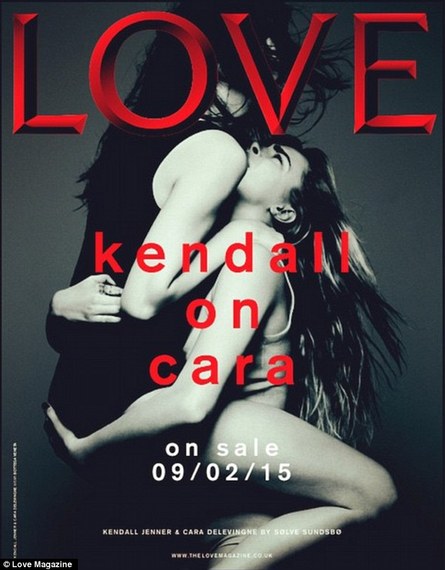 For her contributor's portrait in the spring issue, Cara was shot by Sølve Sundsbø wearing a black sleeveless look from Givenchy's spring 2015 collection, styled by Grand -- a far cry from her previous covers which have seen her pose in Mickey Mouse ears and completely naked while lying in a bathtub.
"It's such an honor to be asked by Katie Grand to guest edit an issue of LOVE magazine," said Cara of her new job title. "Normally I'm the one being asked the questions, but I loved the experience of being on the other side - asking the questions and having more directive control." Of course, Cara is not the only model to have taken on an editing role in past year. At LOVE, Cara joins fellow British model Edie Campbell, who was appointed contributing editor in March 2014, while Kate Moss continues to head up fashion projects at British Vogue.
So what will Cara bring to the SS15 issue-- Lion memes? Tattoo spreads? Find out when the issue hits newsstands on February 9. Needless to say, it's going to be a definite must-see!