"Abortion. Yeah, we do that."
That's one of the advertising slogans used by Carafem, an abortion clinic opening this week just outside of Washington, D.C. The clinic plans to approach abortion as a straightforward part of women's health care, hoping to make the procedure a streamlined process that is easy to access.
Carafem will provide the abortion pill to women who are less than 10 weeks pregnant. Patients will be able to book appointments -- offered on evenings and weekends, as well as during weekdays -- through an online portal or via a 24-hour hotline manned by multilingual staff members. The clinic also promises a short procedure time of around one hour, and a lower-than-average price point of approximately $400 for an abortion.
Terminating a pregnancy with the abortion pill involves two steps. Patients take the first pill, mifepristone, which stops the embryo from growing and detaches it from the uterine wall. Between 24 and 72 hours later, they take the second pill, misoprostol, which causes the uterus to contract and expel the embryo. Carafem patients will take the mifepristone pill at the clinic after undergoing tests and speaking with a doctor, then be sent home with the misoprostol pill. Staff members will follow up with each patient to ensure that the termination was successful.
Chris Purdy, the president & CEO of Carafem, told The Huffington Post that he came up with the idea for the clinic around 18 months ago, after returning from 20 years working for family planning programs in Turkey, Ethiopia and Indonesia. Purdy was shocked to find that it was still so difficult for many women in the U.S. to access abortion care. He worked with Melissa S. Grant, a former Planned Parenthood director who is now Carafem's vice president of health services, on a model to provide early-term abortion services that reduce some of the barriers women seeking abortion commonly face, and make the experience less clinical.
"We wanted to make the experience one that was more caring and more kind," Purdy told The Huffington Post. "Very professional, focused on the quality of care, the woman and her experience."
Grant told HuffPost that they hope to "de-medicalize" the procedure as much as possible, providing "non-judgmental and unapologetic care." The pair has worked to eliminate some of the intimidating sights, noises and smells of a traditional doctor's office. Patients will speak with medical staff one-on-one in small, comfortable rooms devoid of intimidating medical equipment. As much of the testing and preliminary work as possible will be carried out in one room, rather than moving the patient from place to place within the clinic. And, while staff members are fully briefed on security and safety procedures, the abortion clinic will look no different from any other office.
"It was important for us to try to present an upgraded, almost spa-like feel," Grant told The Washington Post.
Grant and Purdy stressed that they wanted women who visited the clinic for an abortion to be completely educated on each step of the procedure, and to feel comfortable and supported throughout. Grant emphasized the clinic's focus on "the language that we use, the welcoming policies and procedures that we put in place, and making sure that if a woman needs additional time with a doctor, she has it."
Ultimately, their hope is to demonstrate a new standard of care for women seeking abortions.
"There is a myth that abortion clinics are lonely and scary places," Grant said. "That doesn't have to be true."
CORRECTION: An earlier version of this story reported that the clinic was opening in Washington, D.C. It is located just outside of the District in Montgomery County, Maryland, but will serve the greater D.C. area.
Related
Before You Go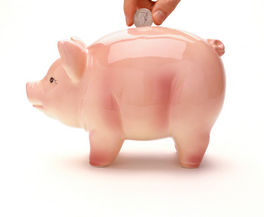 10 Must-Know Birth Control Facts
Popular in the Community