The transition from summer into fall isn't always an easy one. No matter how much we love fall -- and all the mac and cheese it promises -- it's hard to say goodbye to the long days of summer, the countless grill outs and the bottomless cocktails. There is one way to make this change a little sweeter, and that is with the help of candy apples, or better yet, a DIY caramel apple bar.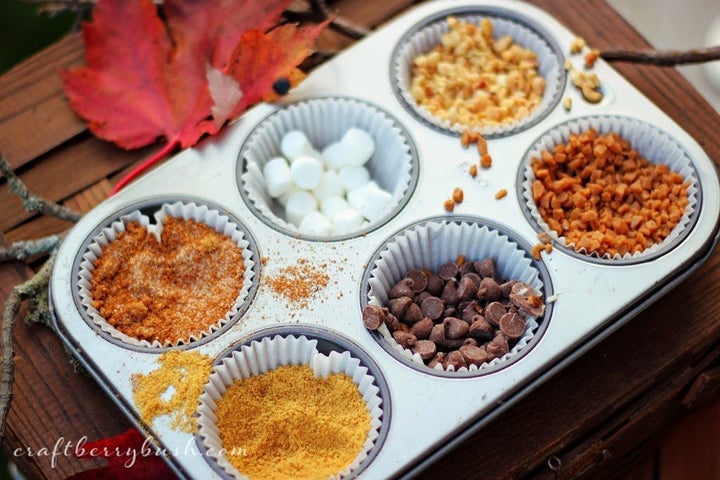 Blogger Craftberry Bush shared this glorious idea and it is beautiful. With various topping and dipping options -- like toffee bits and white chocolate -- a caramel apple bar not only means you can make your own very own candy apple to your liking, but it also means you can try so very many different candy apple variations all in one sitting. It's the easiest way to get really creative with your dessert.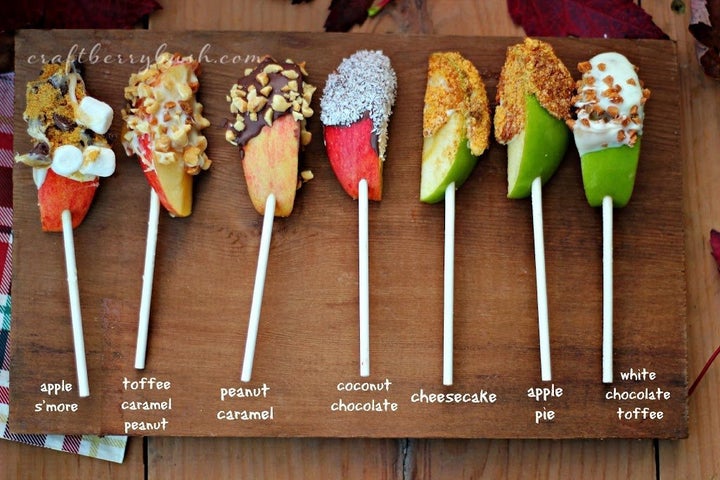 Caramel apple bars mean interesting flavors like cheesecake apple and apple s'mores. Plus, since the apples are sliced, it's a whole lot easier to eat. Pretty great.
Related