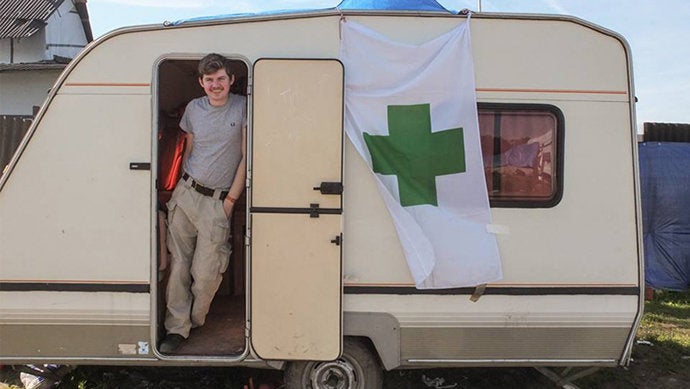 Temperatures in chilly Calais, France, are expected to plummet this winter, but the thousands of migrants and refugees inhabiting the area still have to live in flimsy tents and shanties. A United Kingdom-based grassroots nonprofit wants to change that, by sending them caravans. 
Caravans for Calais collects donated caravans and sends them to the "Jungle," an ungoverned, makeshift camp housing an estimated 6,000 refugees and migrants. 
The Jungle is in squalid condition: A group of researchers in October found a water source containing E. coli and Coliform bacteria, overflowing toilets, a lack of washing facilities and infestations of rats and mice. A court in Calais and several aid organizations, called on the regional administration earlier this month to improve sanitation conditions in the camp, declaring them "serious human rights violations."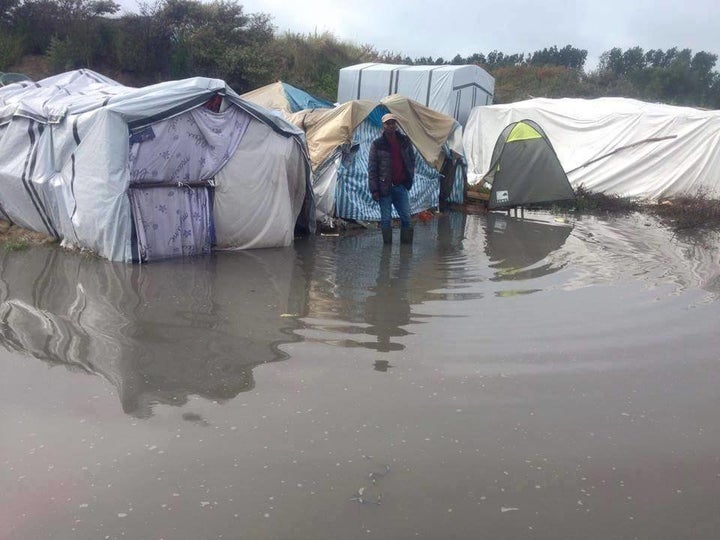 "The caravans are sent as crisis shelter so that people don't have to endure flooding, snow, wind and cold," Lea Beven, the group's founder, wrote to The WorldPost via Facebook on Monday. "I hope that people are less uncomfortable in a horrific situation."
"Shelters and caravans are MUCH better than tents," she wrote.
Since launching on Sept. 1, the organization has collected 45 caravans and raised about $25,700, Beven said. The group's Facebook page has over 1,200 members, and the organization has a 25-person team of volunteers spread across Europe to help coordinate its efforts.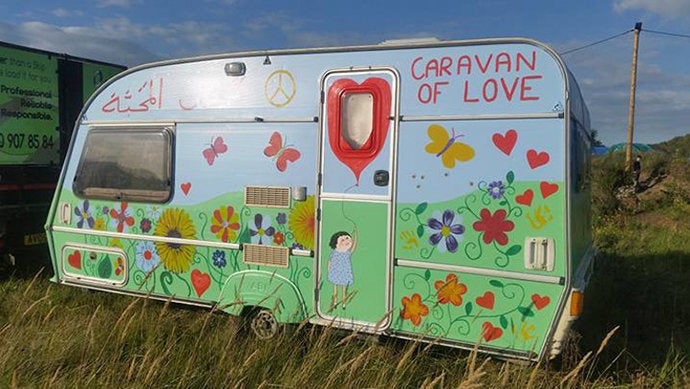 The group works with several humanitarian agencies operating in the Jungle to identify who should live in the caravans deployed to Calais, Beven said. Particularly vulnerable families, such as those with very young children or people with disabilities, are given preference.
Some caravans are also used by independent people volunteering their services in Calais. Currently, four caravans are being used as medical and dental care units, and two others as kitchens. Each day, about 100 people visit the doctors' caravans, where medical professionals treat cases ranging from injuries sustained while attempting the trip to the U.K. to illnesses related to sanitation issues in the camp, Beven said. 
The group continues to look for all kinds of mobile transportation units, including trucks and vans, as well as money to cover transportation costs and people who can help the group in its efforts.
"We will send whatever people need, as long as it's mobile and we know it can be used again," Beven said. "We won't send tents because tents will be destroyed in bad weather and that's it, ruined."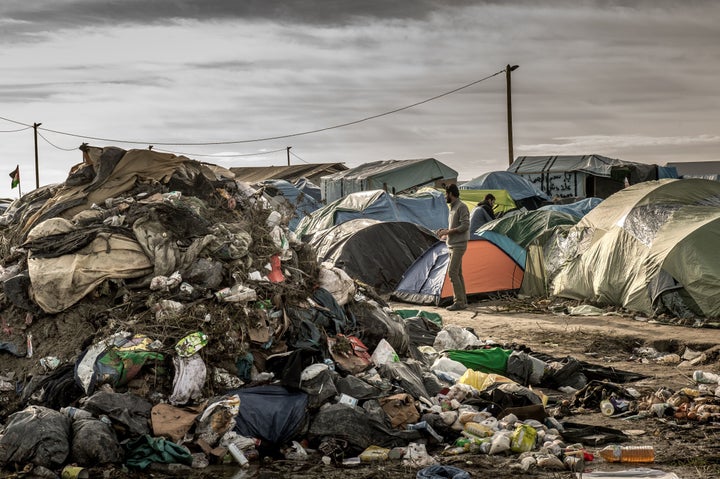 The Jungle has been inhabited since the early 2000s by people hoping to seek asylum in the U.K. The camp is located about 9 miles from the Channel Tunnel into England. Hundreds of migrants attempt to to make this trip by foot every night, often climbing through fences, jumping on moving trucks or crossing train tracks. Many of them get injured, and at least 15 migrants gave died making the perilous journey from Calais to England since the beginning of the summer.
The Jungle, moreover, seems unprepared for the impending winter. Amelia Gentleman noted in the Guardian earlier this month that most of the people there -- migrants, refugees and volunteers alike -- live in tents and shoddy shacks made out of cheap wood and plastic sheets pinned onto them. She also noted that most people wore broken flip-flops or, if they were lucky, strong shoes with the backs pressed down because they didn't fit properly.
Beven said she hopes to expand the venture beyond Calais.
"What we're trying to do now is expand from Calais because it's worked and because we've managed to get so many there so quick with the amount of volunteers that we've got," Beven said. "Instead of limiting the aid we could do, if we could get more volunteers on board to coordinate, we could go so far as to send the medic unit and baby unit and some four-wheeled drives to help in Greece."
"There's a long route where people are walking, some 30 kilometers (18 miles)," she added. "We're trying to provide aid in the middle, so that if people have got babies, they can change their nappies -- that sort of thing."  
PHOTO GALLERY
Inspiring Reactions to The Migrant And Refugee Crisis
Calling all HuffPost superfans!
Sign up for membership to become a founding member and help shape HuffPost's next chapter