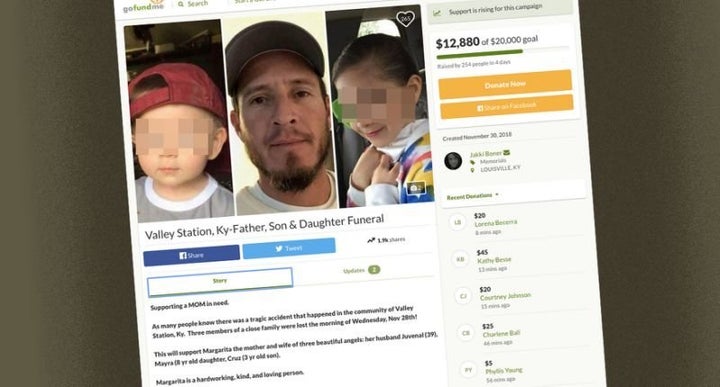 During the first cold snap of autumn last Wednesday in Louisville, Ky., Juvenal Garcia Mora apparently turned on his car and let it warm up in the closed garage of the family home on Plaudit Way, while he got his two young children ready for school. They never arrived.
According to Louisville Metro Police, Mora and his 3-year-old son, Cruz Isaac Garcia, died on the scene — the father found on the floor outside the vehicle, the little boy in his car seat. Cruz's sister, Mayra Garcia, who was 8, was unconscious on the seat beside him. She died the next day at the hospital. All three were apparently poisoned by carbon monoxide.
Although this kind of "horrific accident," as police officials describe it, has been occurring since the invention of the automobile, it is happening more often in recent years, according to KidsandCars.org, the national nonprofit organization dedicated to preventing deaths and injuries of children in and around vehicles. The reason is an unintended consequence of new technology: remote key fobs.
The electronic devices, which are a convenience and a security measure, make it possible to start a car without getting inside, and to walk away while accidentally leaving the engine running, something people are less likely to do with a keyed ignition.
"As more keyless ignition vehicles are sold, we are seeing an increase in these predictable and preventable injuries and deaths," said the organization's president, Janette Fennell. Her group has documented 28 fatalities and 71 injuries due to carbon monoxide buildup in keyless ignition vehicles in the United States in the past 12 years. The prevalence of keyless technology has increased dramatically over the same period, according to Edmunds.com. In 2008, traditional keyed ignition systems were standard in 89 percent of new cars, and now they are in just 38 percent.
Police haven't said whether such a device was a factor in the Mora-Garcia family deaths, but KidsandCars publicized the tragedy to call attention to what it considers a public safety risk.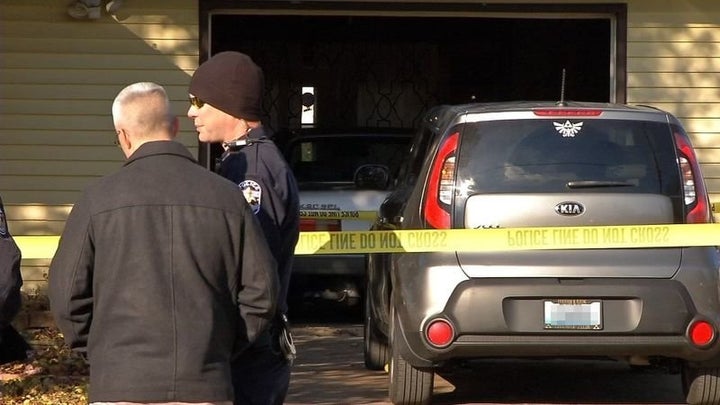 One victim was 92-year-old Fred Schaub, who parked his Toyota RAV4 in his Florida garage last year then walked into his house, key fob in his pocket, not realizing he had not turned off the engine. According to the New York Times, he was found the next day in his bedroom directly over the garage, having died of carbon monoxide poisoning.
Changes in auto consumer behavior have historically had unintended, even counterintuitive effects on car safety, especially when it comes to children. The increase in the sales of SUVs during the 1990s correlated with an increase in "backovers" — accidents involving young children running or crawling behind the car without being seen.
The newest rules about car seats — that they face backward in the center of the backseat, which is safer but also out of the direct line of sight of the driver — has led to a spike in children dying in overheated cars — 46 so far this year — because their parents simply forgot they were there. (Every article on this subject brings spasms of outrage from those who would condemn the parents, but there is voluminous evidence that it is a simple lapse of memory — i.e., human frailty — that causes most of these cases, rather than neglect.)
With each realization of how new car trends have created new child risks, technology has also been used to mitigate or fix the problem. The jump in the number of backovers led to requirements for back-up cameras in new cars. There are also several products in varying levels of market readiness that would sense when a pet or child remained in a car after the driver walked away, and send a cellphone alert.
So far, however, there are no devices that would shut off an engine in response to a dangerous concentration of carbon monoxide. Most remote ignition fobs are designed to not turn off a motor when the driver walks away, to protect against dad stalling on the highway after mom is dropped off with the fob in her purse. (This way, he can drive off, park and then find himself stranded when he tries to restart the car, but at least he can call for help.)
For now there are just the warnings about carbon monoxide repeated regularly by such groups as the Centers for Disease Control at this time of year, when space heaters and car engines are more likely to be run for warmth:
Have working carbon monoxide detectors in all areas of the home, especially near sleeping areas and also in the garage. Change batteries twice a year and replace detectors every 6-10 years.

Never warm up a vehicle in an enclosed space.

Never leave a vehicle running in the garage, not even with the garage door open.

Do not put children or adults inside a running vehicle while clearing snow or ice off the vehicle.

Keyless ignition vehicles should always be double-checked to ensure the vehicle has been turned off. Even if you take the key fob with you, the vehicle could keep running.

Always clear the tailpipe of a vehicle in inclement weather conditions. If the tailpipe becomes clogged with ice, snow or other debris, carbon monoxide can leak into the passenger compartment.

Know the warning signs of carbon monoxide poisoning, which include headache, dizziness, fatigue, shortness of breath and nausea.
That is all too late for the grieving family in Louisville, where a GoFundMe account has been set up to help pay for funeral expenses and neighbors have been leaving their memories of the young children who died.
Mayra, they say, loved ballet. And Cruz? He loved cars.
Related
Popular in the Community