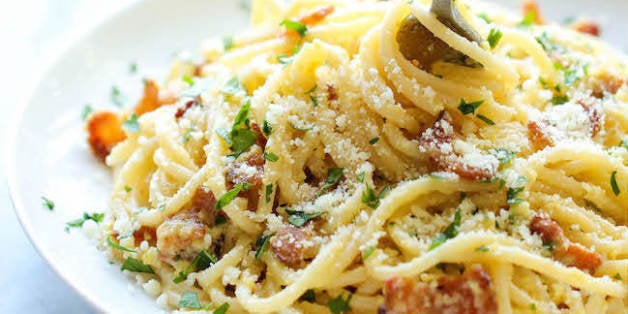 Carbonara is one of those dishes that proves that the simple things in life are often the best. Made with eggs, cheese and pork, carbonara is as easy to put together at it is to consume in massive quantities. It's traditionally made with pancetta or guanciale, but can also be made with bacon. This pasta is what Italian food is all about: high quality ingredients prepared simply. Rich and creamy, it's also a meal fit for winter, and you'd better believe we'll be eating plenty of it this season.
People call carbonara "bacon and eggs in pasta form." The New York Times has a recipe it describes as "a deli egg-bacon-and-cheese-on-a-roll that has been pasta-fied, fancified, fetishized and turned into an Italian tradition that, like many inviolate Italian traditions, is actually far less old than the Mayflower." Ruth Reichl, who prefers bacon over pancetta or guanciale, says, "I think of this as bacon and eggs with pasta instead of toast. It's the perfect last minute dinner, and I've yet to meet a child who doesn't like it." Reichl's go-to quick meal is spaghetti carbonara, and she included a recipe for the dish in her memoir "Garlic and Sapphires." Here are 16 reasons why pasta carbonara should be your go-to dinner this winter too:
Ramp Carbonara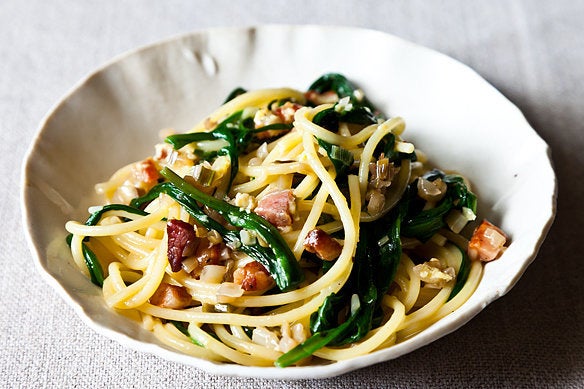 Pasta Carbonara With Leeks And Lemons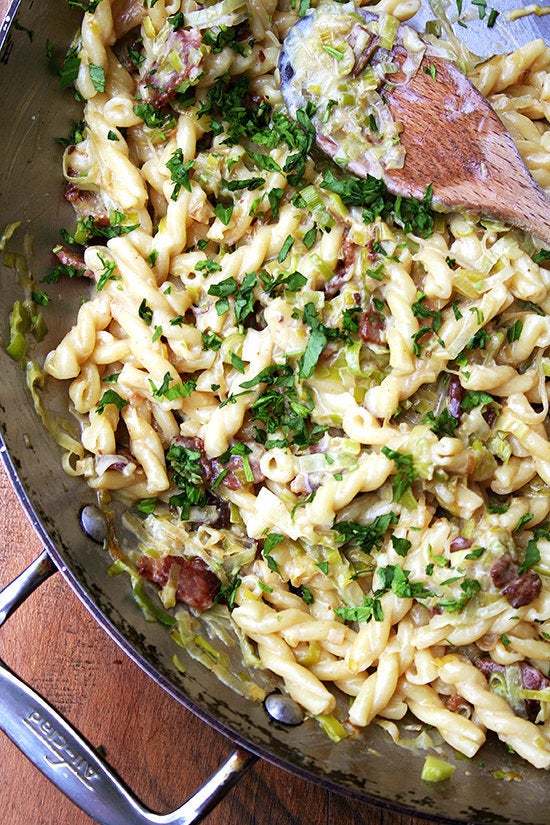 Spaghetti Carbonara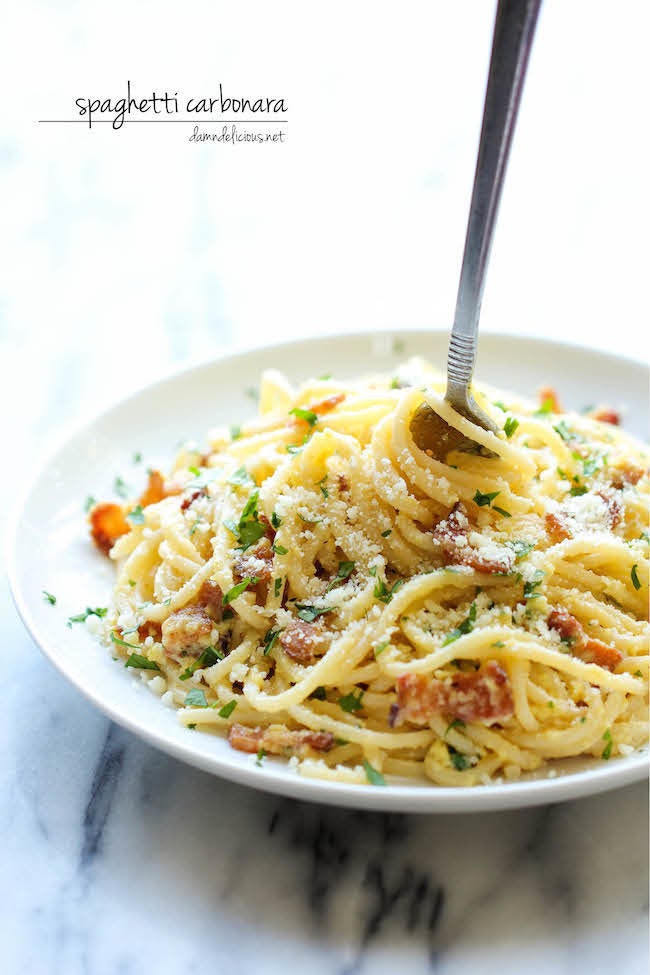 Butternut Squash Carbonara With Fried Sage And Caramelized Onions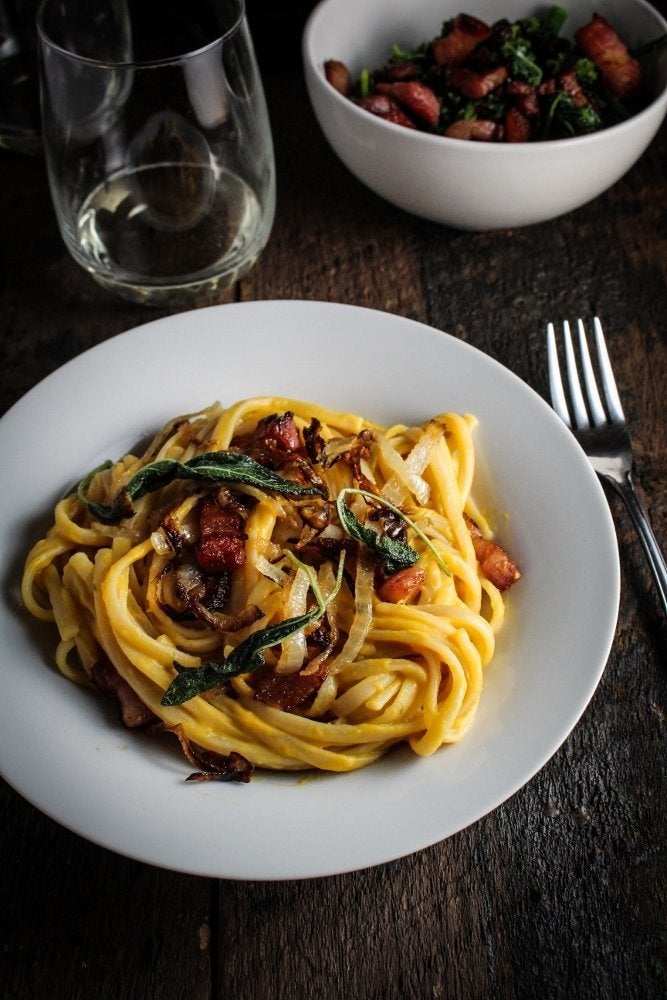 Katie At The Kitchen Door
Farfalle Carbonara With Pancetta And Sage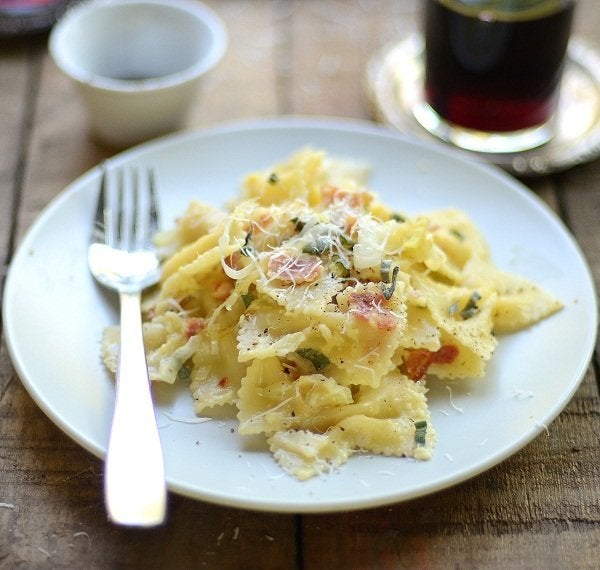 Portobello And Leek Carbonara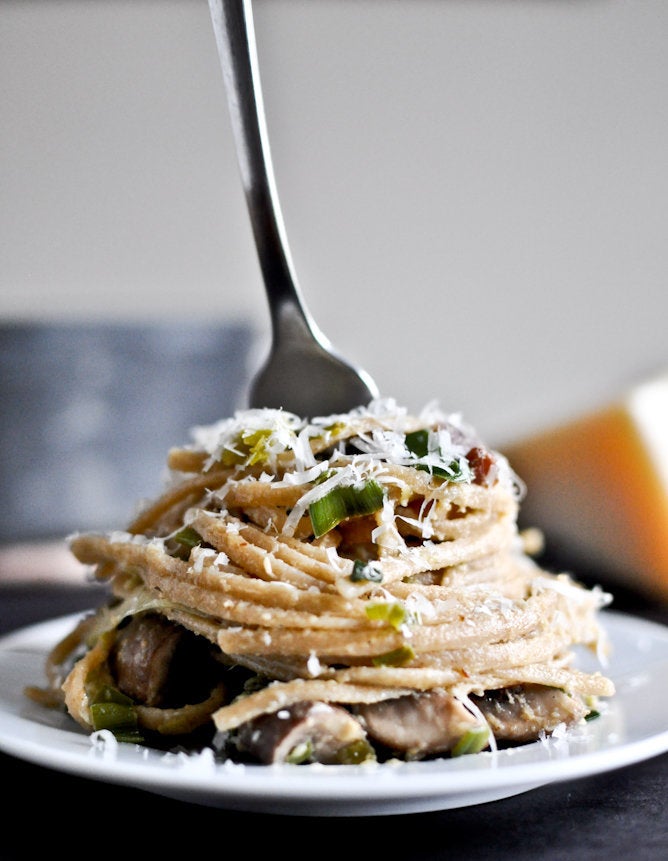 Asparagus And Tomato Carbonara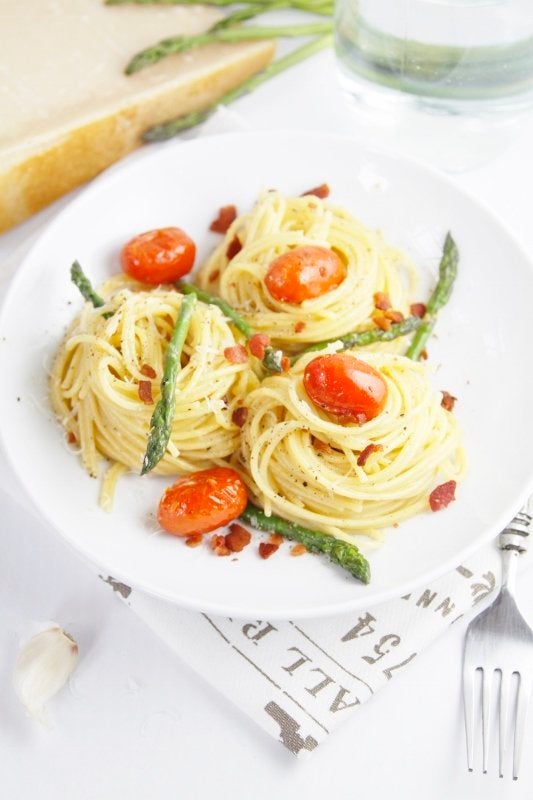 Smoked Salmon "Carbonara"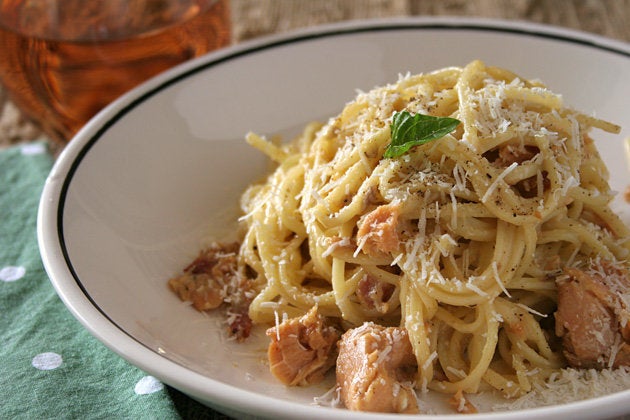 Porchetta Carbonara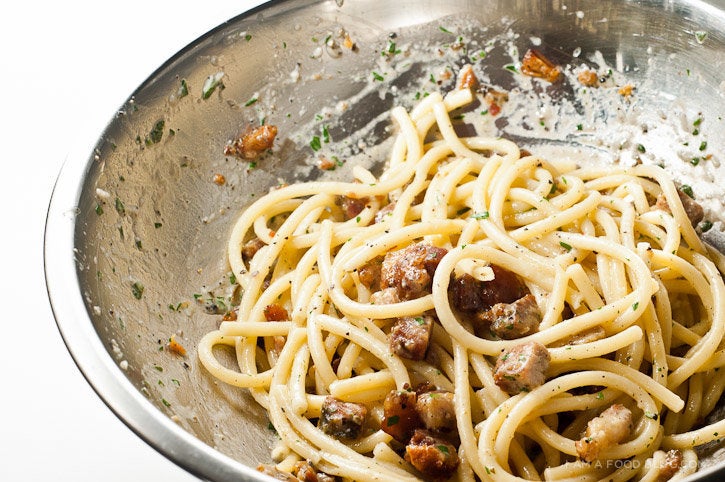 Orecchiette Carbonara With Asparagus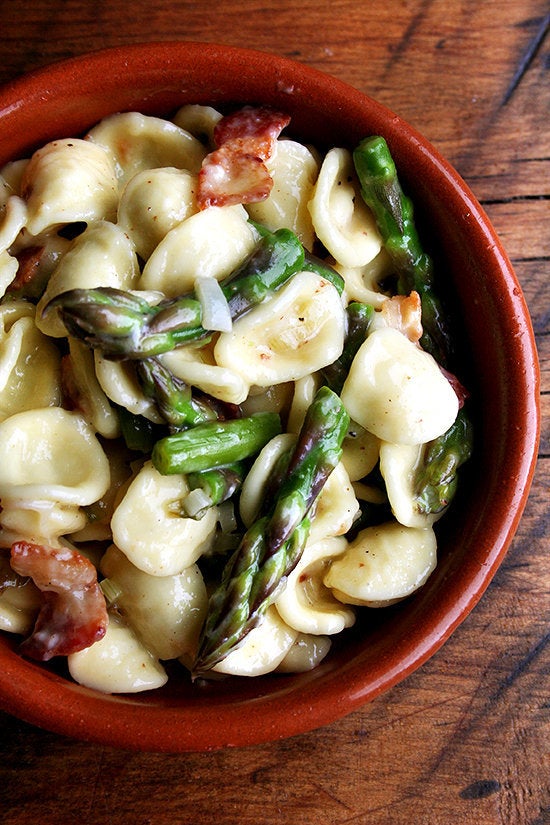 Chinese Sausage Carbonara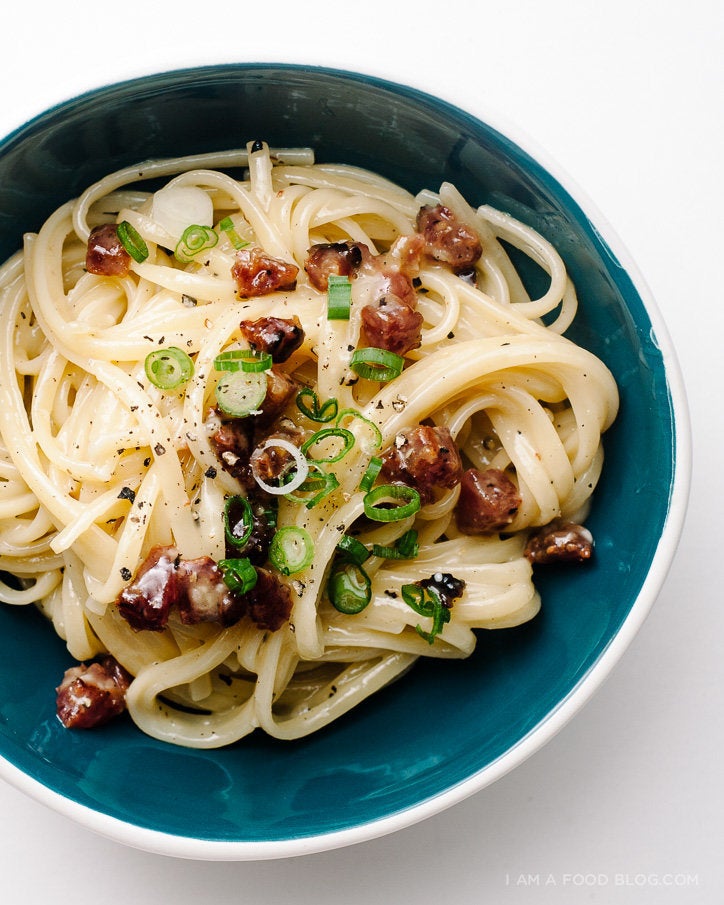 Creamy Spring Garlic Carbonara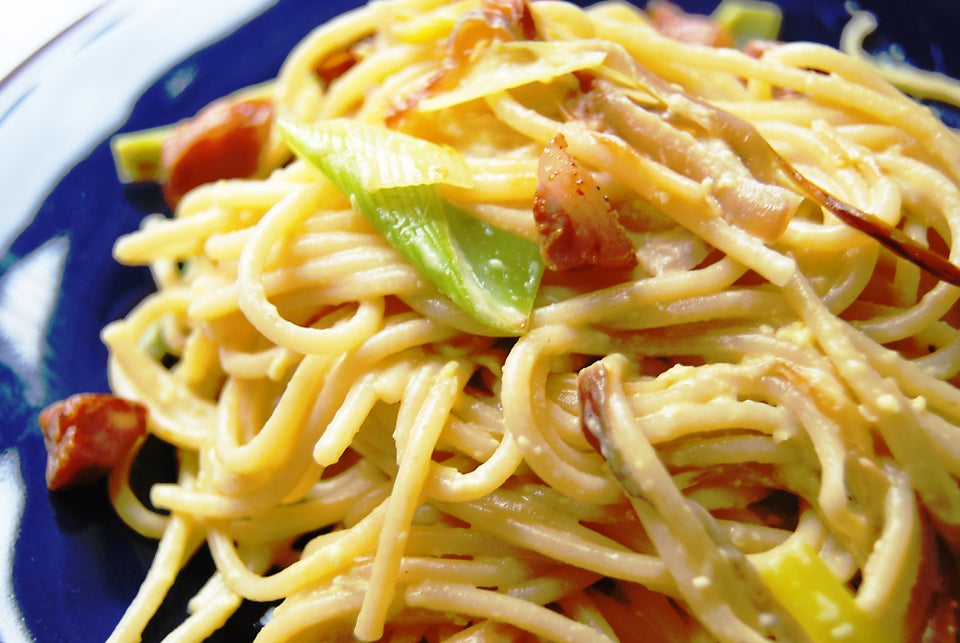 Garlic And Herb Roasted Cherry Tomato Carbonara With Crispy Prosciutto And Burrata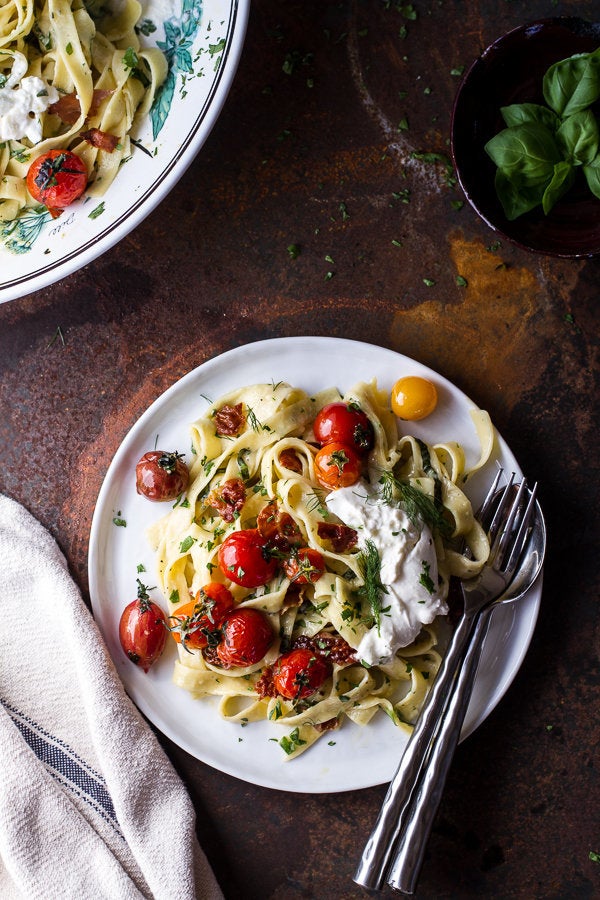 Simple Spaghetti Carbonara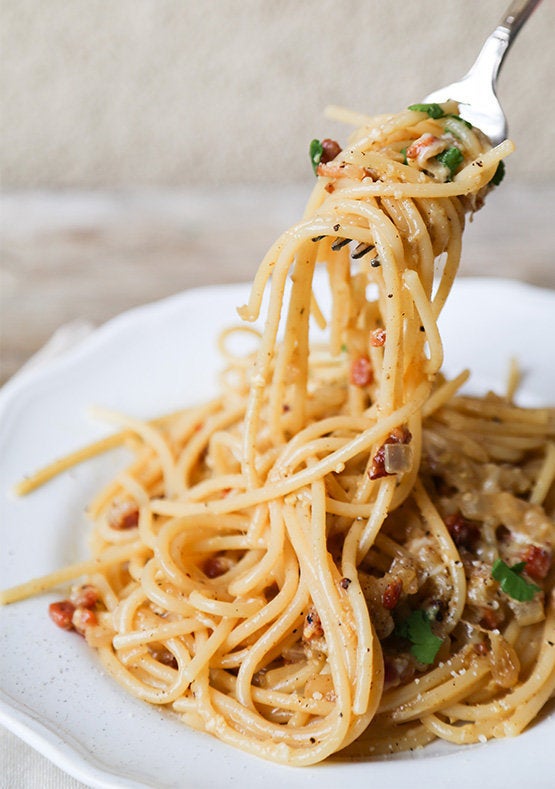 BLT Carbonara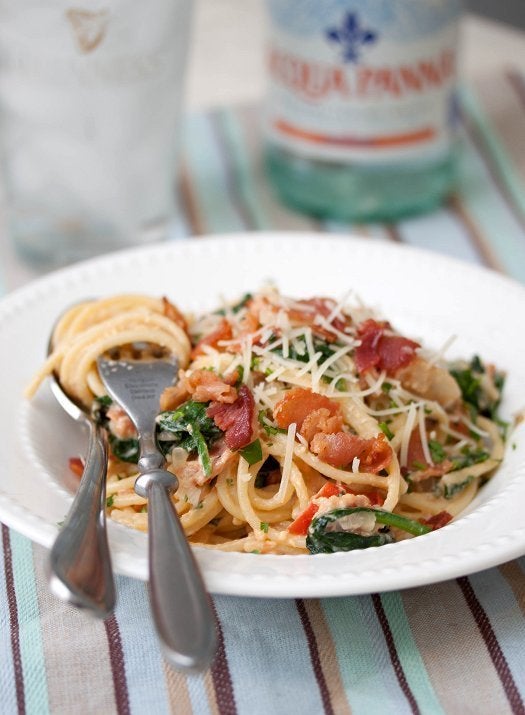 Bucatini Carbonara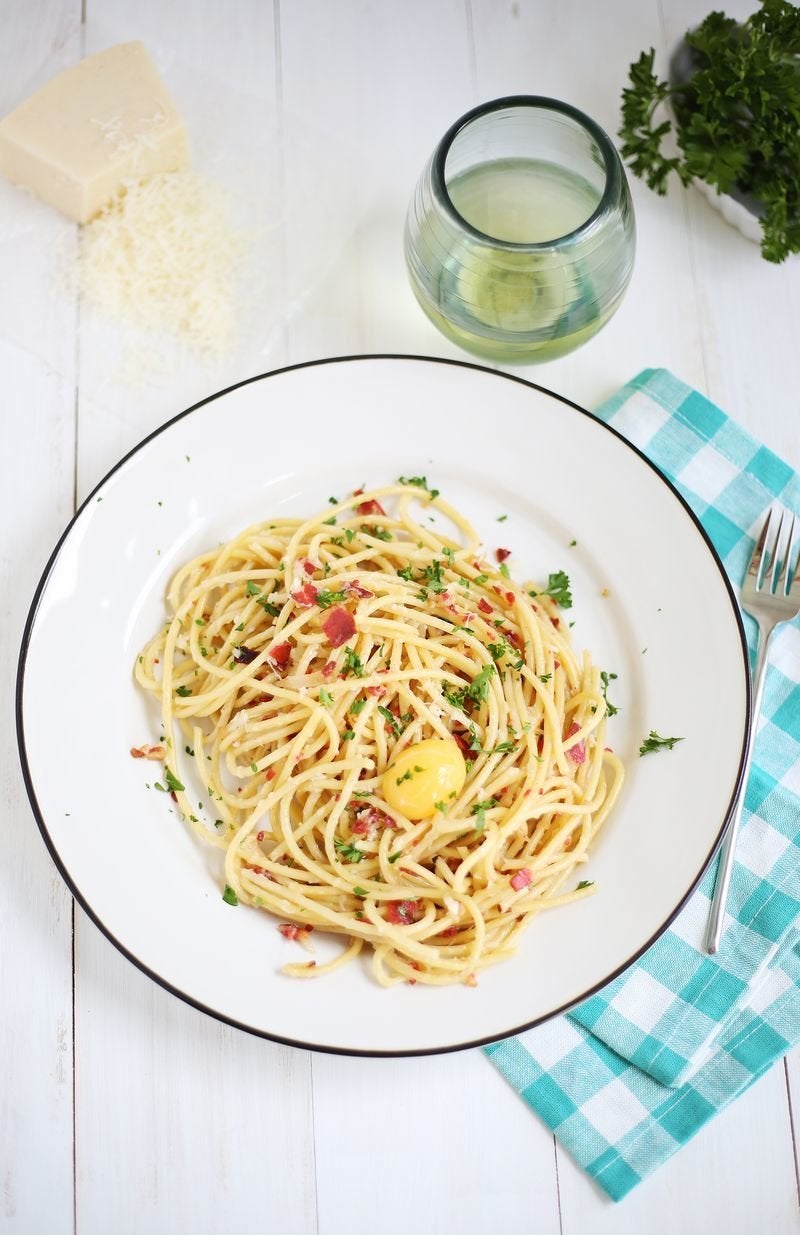 Related
Before You Go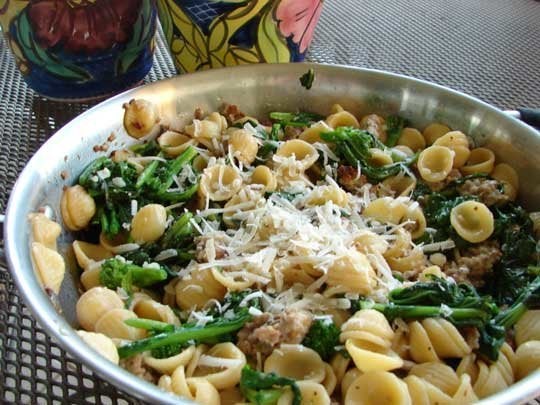 22 Quintessential Pasta Recipes