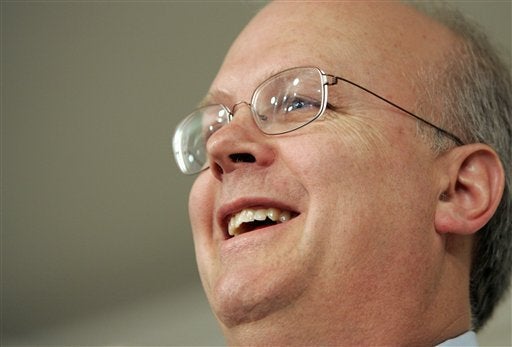 Karl Rove told Charlie Rose during a recent interview that Congress had pushed President Bush to go into Iraq prematurely. According to Rove, the White House had been opposed to holding the war vote close to the 2002 elections because "we thought it made it too political."
This morning, former White House Chief of Staff Andrew Card went on MSNBC's Morning Joe and laughed off Rove's claims. Read part of the transcript from Think Progress:
SCARBOROUGH: We have to start with something that we all are talking about a couple of days ago where Karl Rove went on Charlie Rose and he blamed the Democrats for pushing him and the president into war. Is that how it worked?

CARD: No, that's not the way it worked.

Card went on to explain that sometimes Rove's "mouth gets ahead of his brain":

SCARBOROUGH: Is that just Karl spinning beyond the White House? ...

CARD: Well, Karl is very smart. He's -- sometimes his brain gets ahead of his mouth. And sometimes his mouth gets ahead of his brain.

Watch the video from MSNBC here:
Popular in the Community