What is Cardboard Art and the Global Cardboard Challenge? It is a movement to be creative and stretch your imagination around anything and everything that can be made out of cardboard. This Saturday, October 6 from 11 a.m.-5 p.m. the Global Cardboard Challenge will be launched. From Boyle Heights Los Angeles, a 10-year-old Caine first created a cardboard arcade at his father's used Auto-part store, and his story has touched the hearts of millions world-wide.
SNEAK PREVIEW!
David Choe, and urban cardboard artists such as Calder & Wildlife and Ramiro Gomez will be exhibiting their cardboard creations alongside local artists Cryptik, Yuki Miyazaki, John Park, Mimi Yoon, Hans Haveron, Griffith One, David Selkirk, Gretchen Shannon, Christina Angelina, Courtney Collins, Sarah Aspinall and many others including a guest appearance by the London Police. This special Cardboard Art exhibition will be hung in a pop-up Gallery on-site hosted by the Do ArT Foundation. A silent auction for the artwork will be held at the location the day of to raise money toward the Imagination Foundation's project goal, to find, foster and fund kids like Caine, and nurture and promote children's creative thinking. Side Street Projects will be facilitating cardboard crafts for kids of all ages! A guest appearance of Mayor Villaraigosa is set to take place in the afternoon, and a kids 'Hi-Five Cardboard Parade' led by artist group Diatomaceous Love will happen around 3p.m.
Location: Hanger across from: 538 N. Mission Rd, Boyle Heights, CA 90033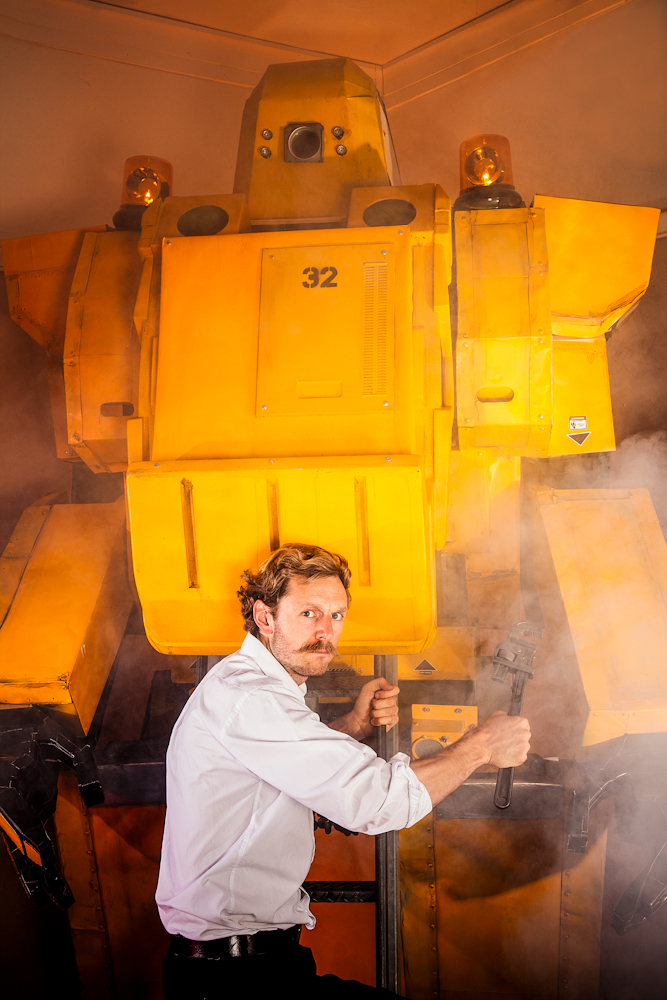 Calder, 'Robot'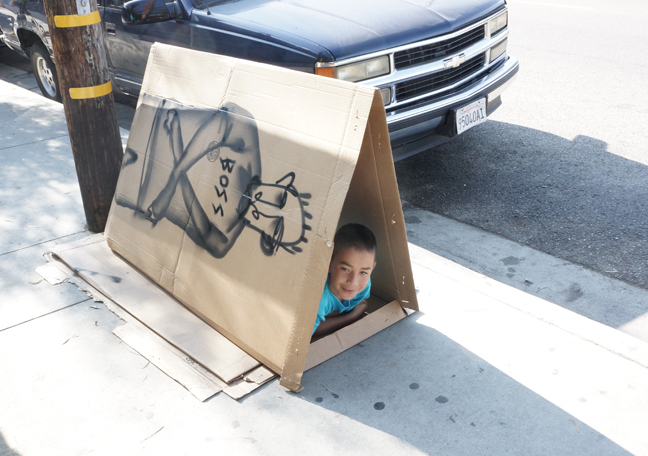 David Choe, 'Untitled' with Caine inside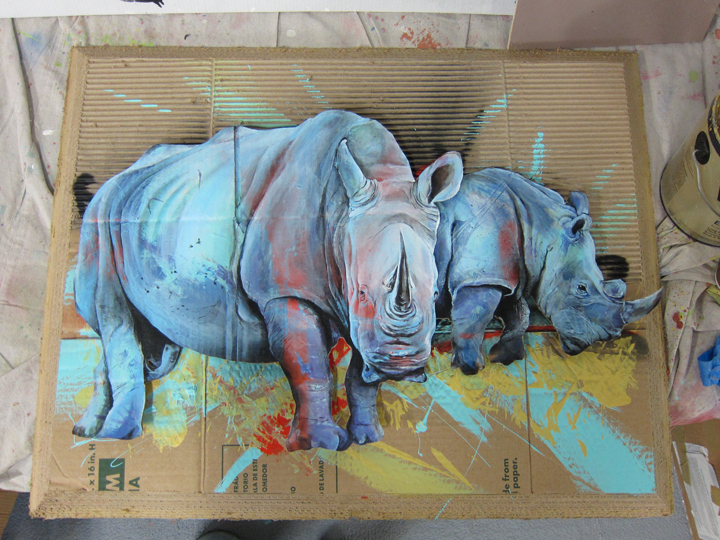 Dave Selkirk, 'Rhino'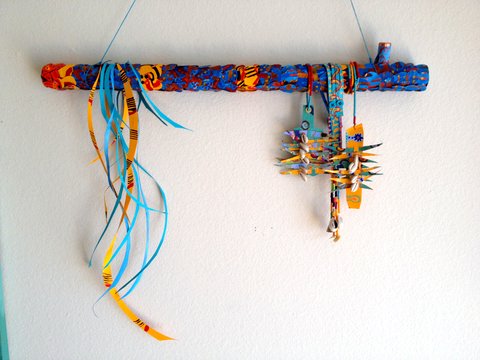 Gretchen Shanon, 'PeacePipe'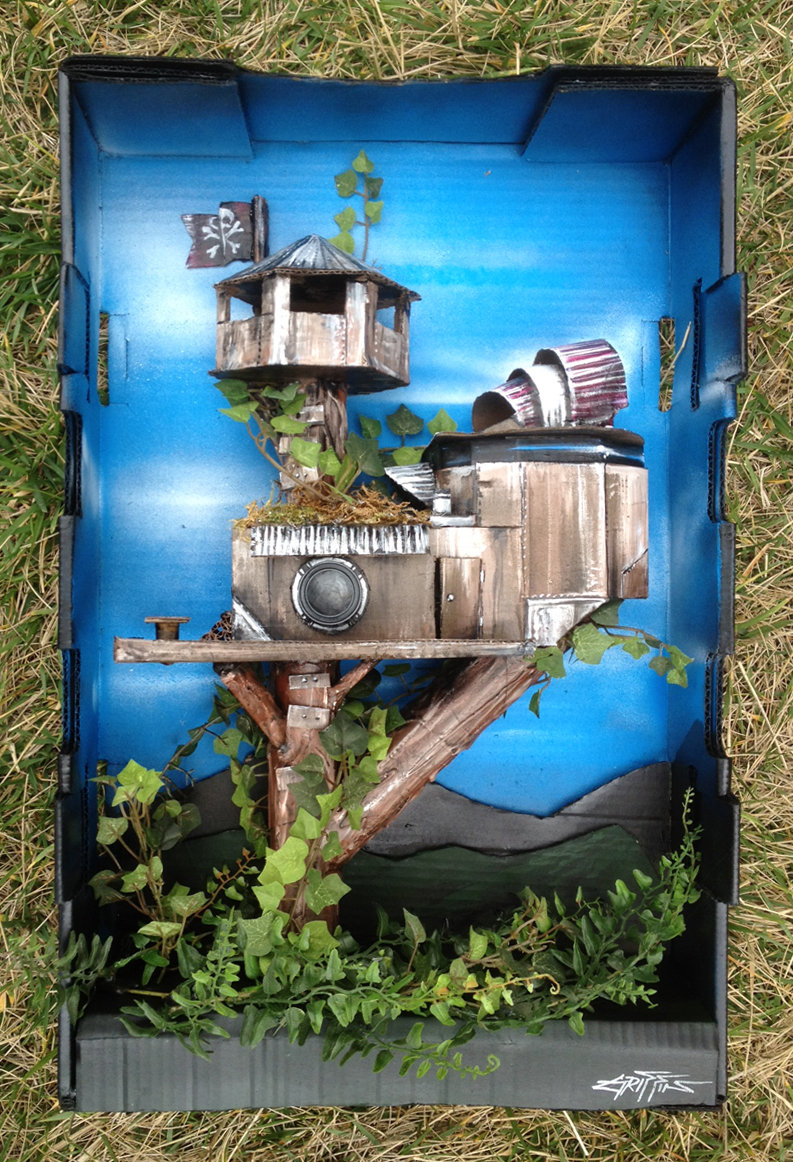 Griffin ONE, 'Treehouse'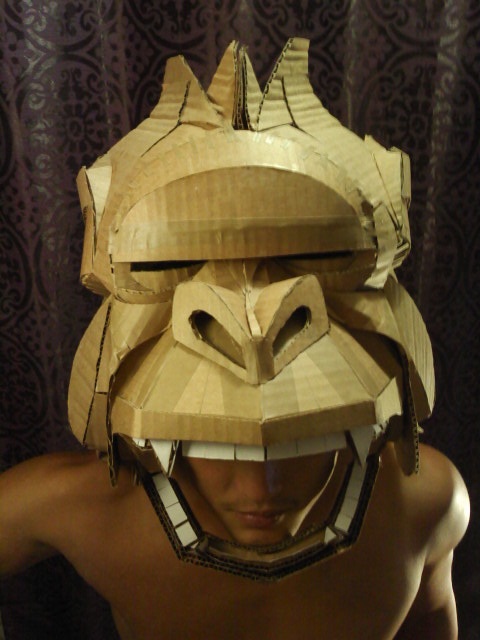 John Park, 'Gorilla Head'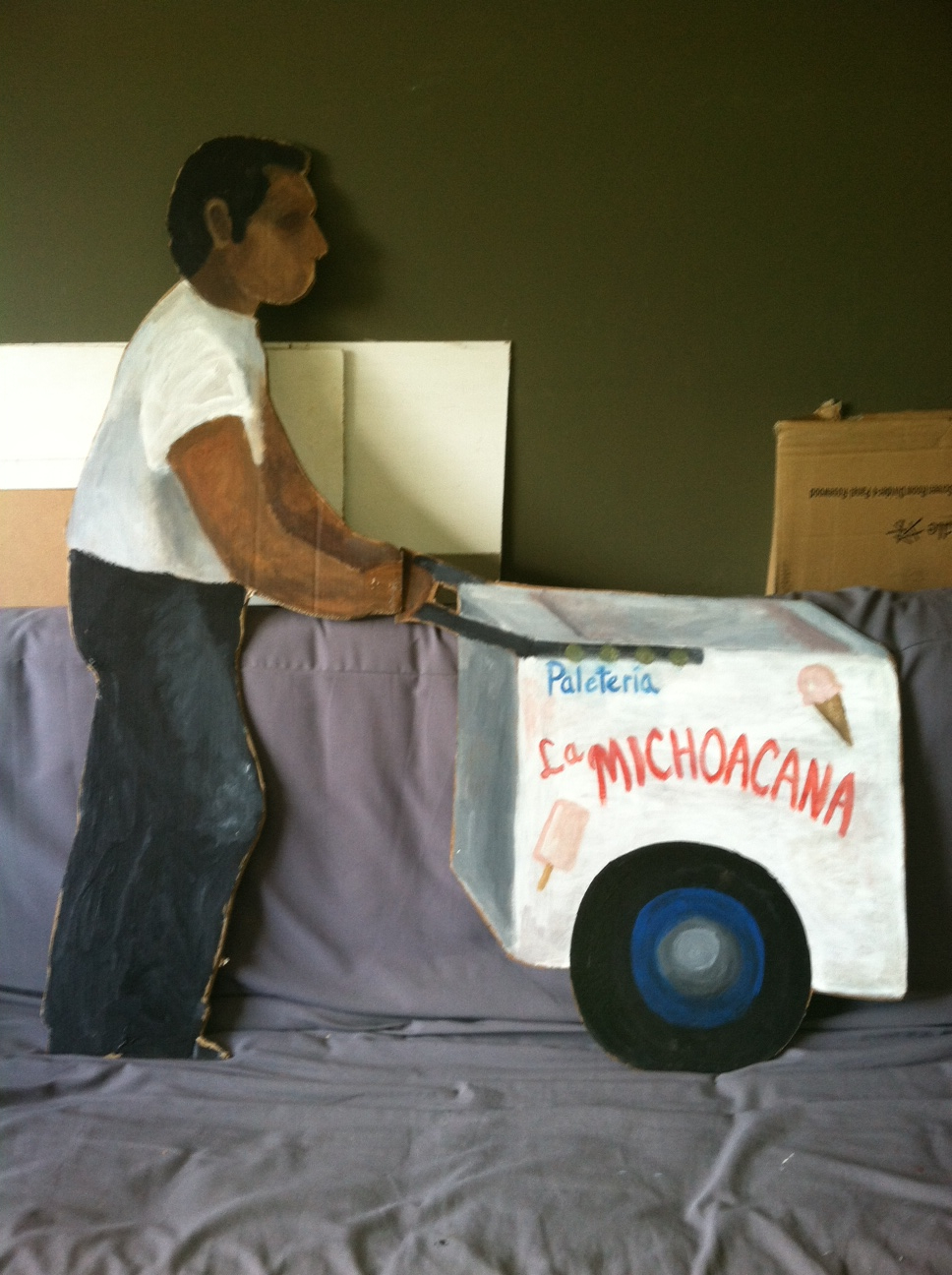 Ramiro Gomez, 'La Michocana' (one of 4 works for sale)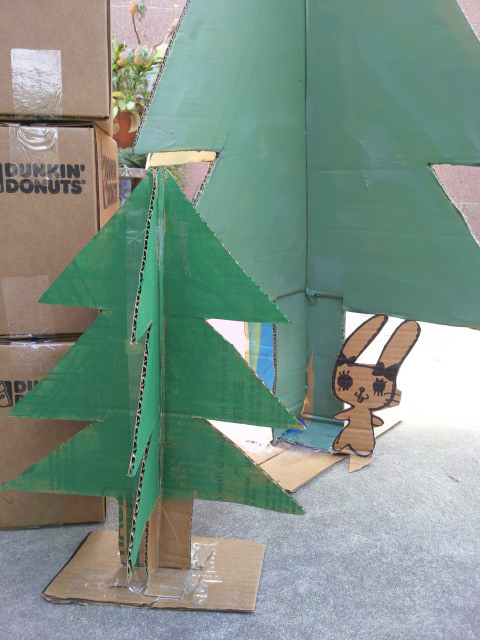 Yuki Miyazaki, in progress -- Kids Cardboard Maze inspired by 'Castle in the Sky' by Hayao Miyazaki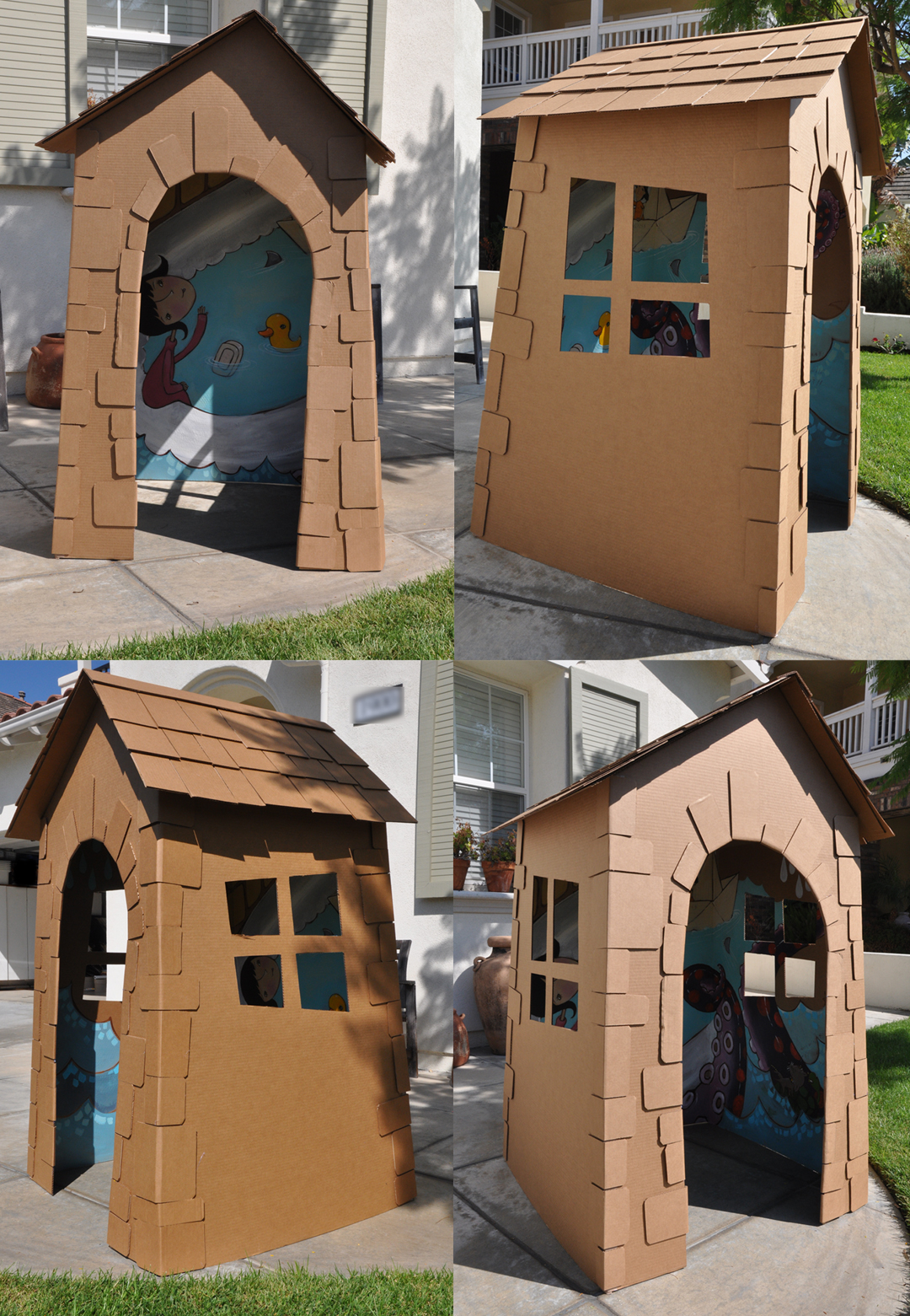 Mimi Yoon, 'ArtHouse'
Calling all HuffPost superfans!
Sign up for membership to become a founding member and help shape HuffPost's next chapter