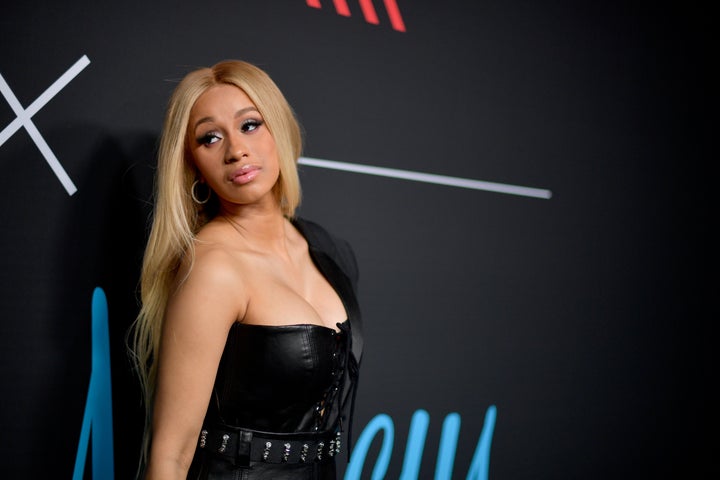 "A lot of video vixens have spoke about this and nobody gives a fuck," she said, referring to harassment faced by women who star in music videos.
"When I was trying to be a vixen, people were like, 'You want to be on the cover of this magazine?' Then they pull their dicks out. I bet if one of these women stands up and talks about it, people are going to say, 'So what? You're a ho. It don't matter.'" 
The Bronx rapper told the publication she was happy to see sexual harassment in Hollywood being exposed, but she has serious doubts about the impact of the movement for many women in the hip-hop world.
She even suggested that the men in Hollywood who have expressed support for the Me Too movement probably shouldn't be trusted.
"These producers and directors, they're not woke, they're scared," she said.
Cardi also talked about her former life as a stripperc and how it's often twisted by the media to paint a misleading picture of her life. She said the real truth is that she made good money, and that stripping was (and is) a legitimate job.
"People ask, 'Why did you strip?'" she said. "I don't really want to say, 'Oh, because I was in a relationship with a guy and I needed money to leave.' People say, 'Why do you always got to say that you used to be a stripper? We get it.' Because y'all don't respect me because of it, and y'all going to respect these strippers from now on."
REAL LIFE. REAL NEWS. REAL VOICES.
Help us tell more of the stories that matter from voices that too often remain unheard.
BEFORE YOU GO
PHOTO GALLERY
'You Are Enough" Project Celebrates Black Women