The "Lick" rapper went deep with the magazine to discuss her journey from stripper to Instagram star to reality TV star to award-nominated artist.
The Bronx native told the publication she's never been one to hide her big personality. But when she reached half a million followers on Instagram ― mostly due to her empowering and hilariously real videos ― fame wasn't on her mind. She didn't even think about following her dreams in music. She was all about handling the business in front of her.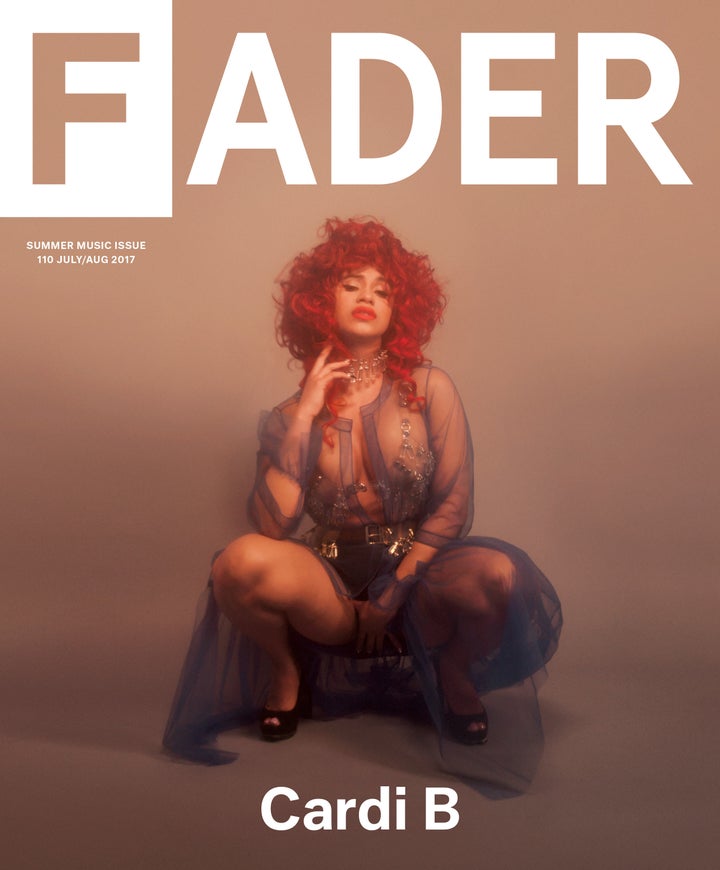 "I was always scared to follow my dreams because if I follow my dreams and I fail, I can't dream about it anymore," she told The Fader. "It's easier to settle for less."
But a little encouragement from her manager led her to create her breakout single, "Foreva," derived from one of her most memorable and viral moments on "Love & Hip-Hop: New York."
Since dominating the reality series (and Instagram timelines), Cardi has dropped two mixtapes, signed a major deal with Atlantic Records and got nominated for two BET Awards. The rapper said though she feels guilty at times about her family struggling with money, she reminds herself of her work ethic.
"I do feel kind of guilty sometimes 'cause, like, I could buy myself a $5,000 dress or a $3,000 dress and I'm buying these things but I'm knowing that my cousin need money for the rent," she said. "And then I gotta tell myself, 'Stop feeling guilty. You worked for this.' When I was a stripper, I used to strip like six nights a week. I used to bust my ass. And I didn't stop [working]. Until today I work just as hard as I did before."
Though Cardi is done with the strip club and reality television, she's sure of her place in life now more than ever before, even with the criticism she may face.
"Am I ever gonna grow thick skin? No. I just gotta focus on making money," she said. "Cause ain't no going back. I'm gonna be famous forever."
Calling all HuffPost superfans!
Sign up for membership to become a founding member and help shape HuffPost's next chapter
BEFORE YOU GO
PHOTO GALLERY
Moments From The VH1 Hip-Hop Honors