Cardi B won't be supporting a presidential candidate in 2024.
"I don't give a fuck the résumé they send," Cardi said. "I'm not endorsing no presidents no more."
"Joe Biden is talking about, 'Yeah, we can fund two wars,'" she went on, referring to America's sizable military aid for Ukraine and Israel. "Motherfucker's talking about, 'We don't got it, but we got it, we're the greatest nation.' No the fuck we're not. We're going through some shit right now. We are really, really, really fucked right now."
Comparing the foreign aid promises to the $120 million budget cuts recently announced in her native New York City, the "Up" artist said, "The world is in fucking shambles… we can't fund these wars. We can barely fucking fund this country."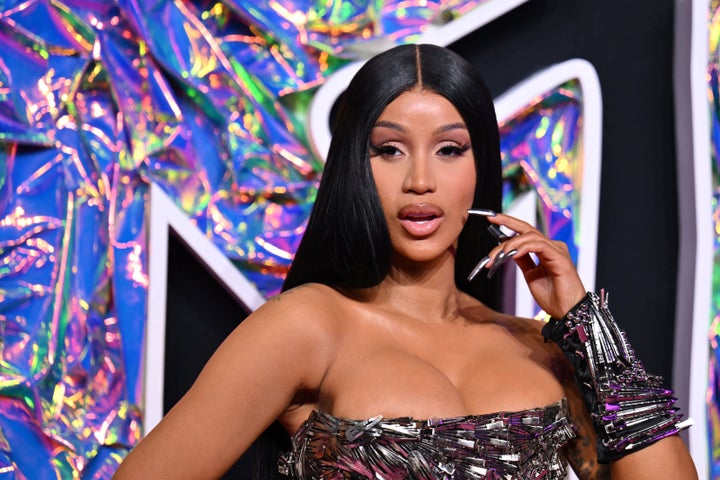 Although Cardi eventually endorsed Biden in the 2020 general election, she was a vocal supporter of Sen. Bernie Sanders during the 2016 and 2020 Democratic primaries.
After deciding to vouch for Biden in 2020, she warned the two-time vice president about making voters promises he couldn't keep.
"I tried to let him know, like, listen, we don't want no false promises," the "WAP" rapper said during an August 2020 interview on "The Breakfast Club." "We don't want no fake shit to get people voting. This is what we want. Please make it happen."
Cardi's cooling toward Biden reflects a growing trend among voters younger than 35.
This weekend, a poll by NBC News found Biden trailing former President Donald Trump in the 2024 presidential campaign by 4 percentage points with likely voters ages 18 to 34.
The numbers show a striking shift from 2020, when Biden won over the 18-to-29 set by more that 20 points, according to NBC's national exit poll.
Support HuffPost
The Stakes Have Never Been Higher
Popular in the Community