Cardi B opens up about fame, her husband's infidelity and searching for forgiveness in the newest issue of Vogue.
Photographed by famed fashion photographer Annie Leibovitz, the gorgeous 27-year-old wears a red-and-white, polka-dot Michael Kors dress on the cover, while her daughter wears a smile and red bottoms to coordinate with her mom's outfit.
In the accompanying interview, Cardi B talks about how social media has been both a blessing and a curse for her. A blessing in that it helped her find fame, and a curse when she was going through tough times with her husband, rapper Offset.
"When me and my husband got into our issues — you know, he cheated and everything — and I decided to stay with him and work together with him, a lot of people were so mad at me; a lot of women felt disappointed in me," the entertainer said.
"But it's real-life shit. If you love somebody and you stop being with them, and you're depressed and social media is telling you not to talk to that person because he cheated, you're not really happy on the inside until you have the conversation."
She added that there's no way you can make everyone happy, because as soon as she did reunite with Offset, people were "like, how could you? You let all of us down."
"People that be in marriages for years, when they say till death do us part, they not talking about little arguments like if you leave the fridge open. That's including everything," Cardi added.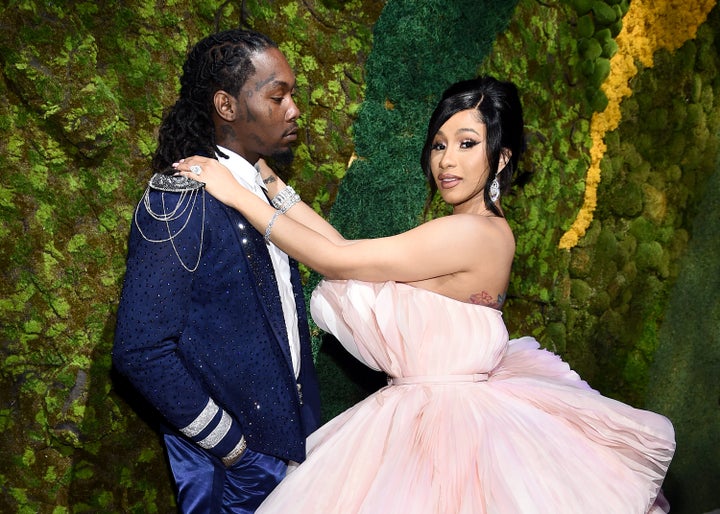 Stella McCartney, Greta Gerwig and Ashley Graham adorn the other Vogue covers.
Cardi B and Offset began dating in 2017 and secretly got married on Sept. 20 that same year, tying the knot before the Migos rapper got down on one knee and proposed to the entertainer on stage in October.
Though the two later split in December 2018, they rekindled their romance earlier this year with the help of religion and lots of prayer.
"Everybody has issues. I believe in forgiveness. I prayed on it. Me and my husband, we prayed on it. We had priests come to us. And we just came to an understanding like, bro, it's really us against the world," the rapper said.
"He has my back for everything, I have his back for everything, so when you cheat, you're betraying the person that has your back the most," Cardi added. "Why would you do that? We have come to a clear understanding. For me, monogamy is the only way. I'll beat your ass if you cheat on me."
Head to Vogue to read the rest of Cardi B's interview.
Popular in the Community