"Saturday Night Live" viewers initially figured they'd have to wait to find out for sure about Card B's baby bump after watching her first performance. She donned a wild feather dress with a giant poof over her belly while performing a medley of "Bodak Yellow" and "Bartier Cardi" from her debut album "Invasion of Privacy," which dropped Friday. So no luck there.
But she switched it up big time during her second performance. The Bronx-born rapper performed her hit song "Be Careful" in a body-hugging white floor-length gown, which undoubtedly revealed a ... substantial bump as the camera pulled back.
Cardi, 25, is rumored to already be seven months pregnant with her first child with Migos rapper fiancé Offset. TMZ, which first reported the news, said that the artist is due the first week of July. She's been wearing full dresses and baggy pants to leave everyone guessing — until Saturday night.
Offset also confirmed, saying in a tweet that he and Cardi are "looking forward to our next chapter together."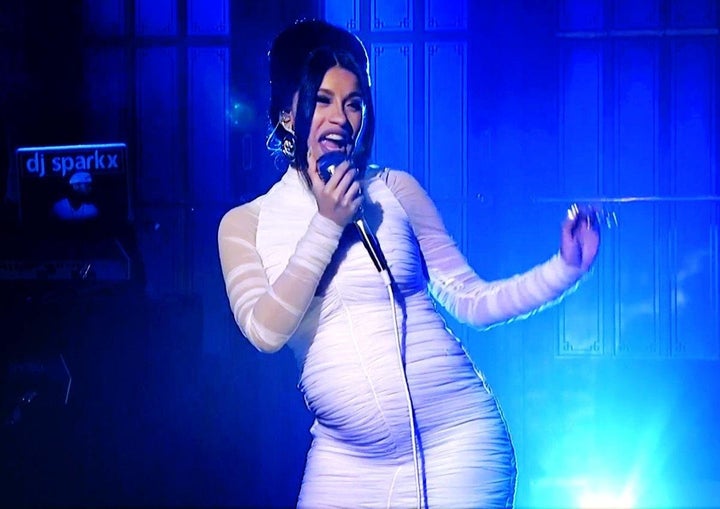 Popular in the Community