Cardi B is living it up at Milan Fashion Week.
The 25-year-old rapper showed up at the Dolce & Gabbana spring 2019 show on Sunday in head-to-toe animal prints, inspired by Fran Drescher, according to Cardi's Instagram.
Her wild leopard boots and tiger-print scarf and trench were only outdone by the furry D&G glasses she sported.
"Bitch, get into these motherfucking glasses bitch!" the rapper wrote on Instagram, noting that the furry shades felt like wearing a "winter-certified" North Face jacket on her face.
She added: "Dolce & Gabbana want all my shmoney!"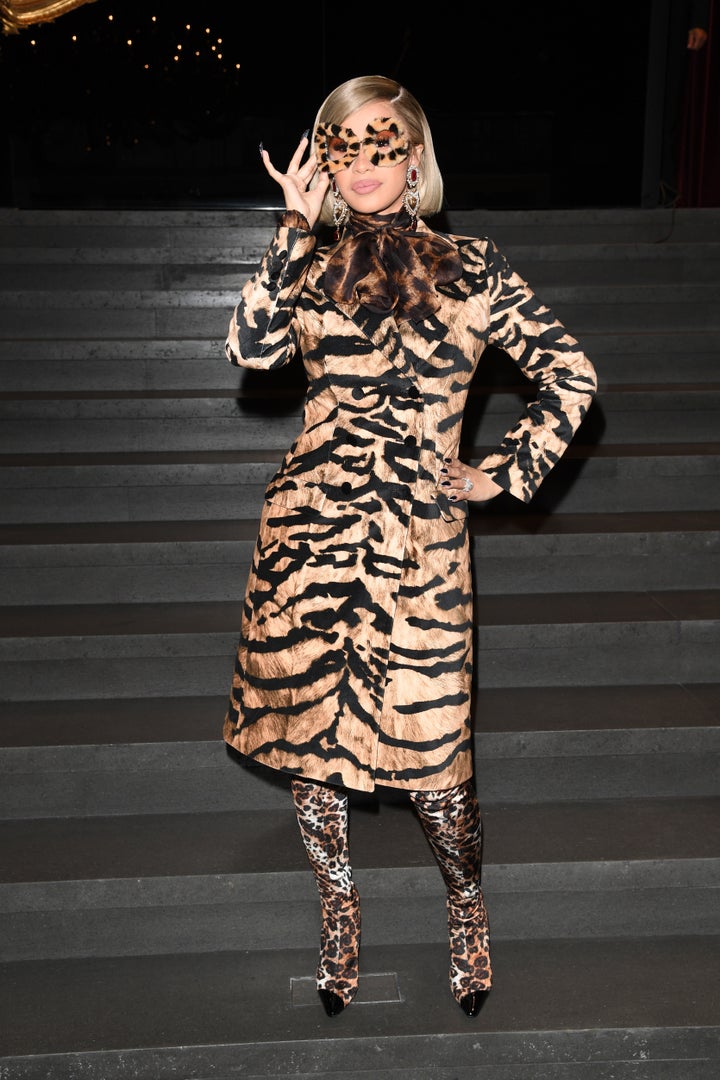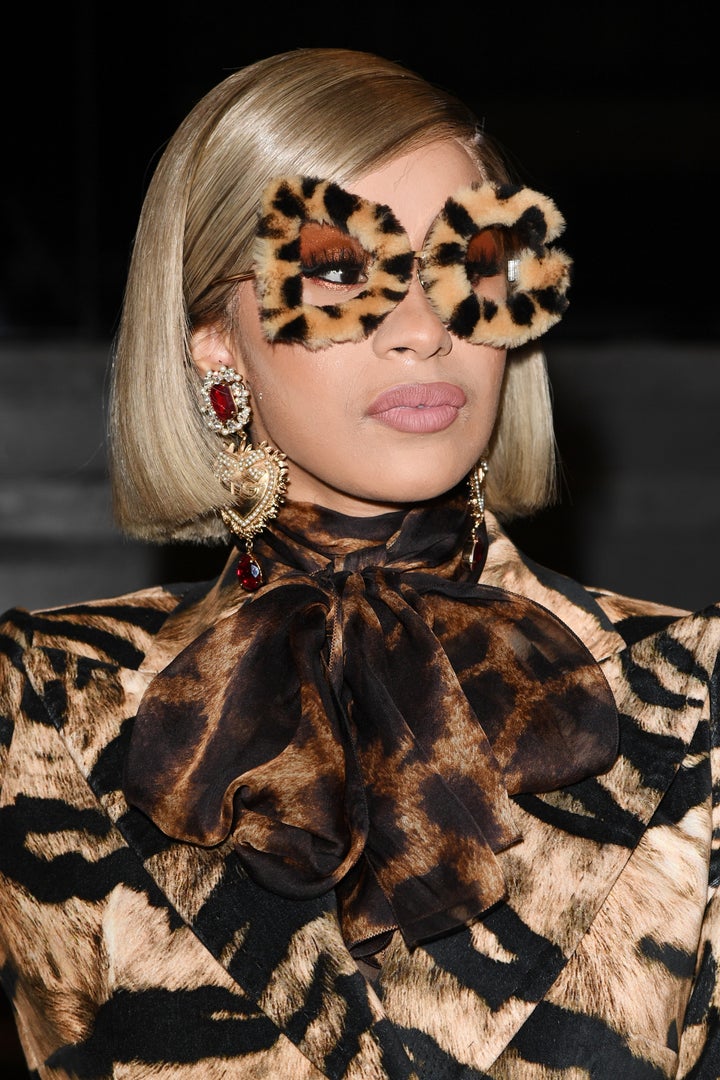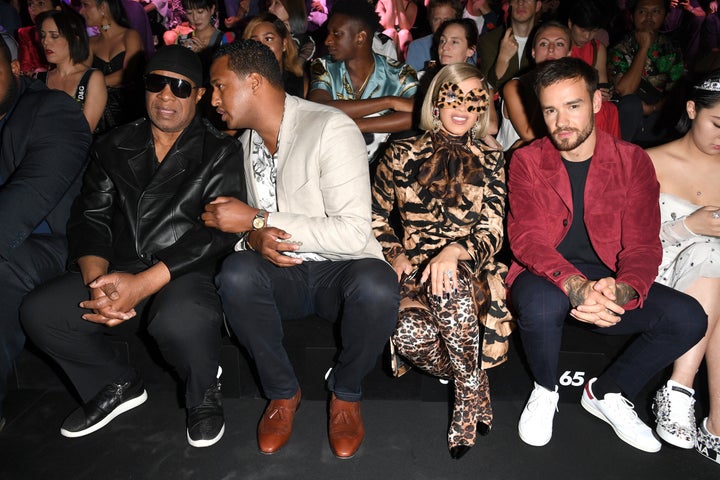 Cardi was clearly loving her look ― and all things Italy ― thanks to champagne.
"Man, these Italians got me fucked up giving me champagne in the afternoon. They must not know that I'm light!" she wrote on Instagram. "We out here in Milan drinking sparkling water and eating some spaghettis, bitch!"
Cardi managed to avoid running into her rival, Nicki Minaj, during her time at Milan Fashion Week.
The two rappers sparred at a New York Fashion Week party, leaving Cardi with a huge bump on her head after a security guards reportedly elbowed her.
"It was bad," a source told Page Six. "They were separated by security, but Cardi was still trying to get at her. She took off a giant red shoe and threw it at Nicki — who was being blocked up against a wall by huge security guard."
Cardi B posted an Instagram message after the dust-up, saying she's let "a lot of shit slide," though she didn't directly call out Minaj by name.
"But when you mention my child ... make comments about my abilities to take care of my daughter, all bets are fucking off!" Cardi wrote.
Minaj later told her side of the story on her Beats 1 show "Queen Radio."
"I was in [an] Alexandre Vauthier gown, OK? Off the motherfucking runway," Minaj said. "I could not believe how humiliated it all felt ... how we made ourselves look."
She added: "You're angry and you're sad ... This is not funny. Get this woman some fucking help. This woman is at the best stage in her career and she's out here throwing bottles and throwing shoes? Who the fuck is gonna give her a fucking intervention?"
Let's hope the two don't run into each other at Paris Fashion Week, which starts Tuesday.