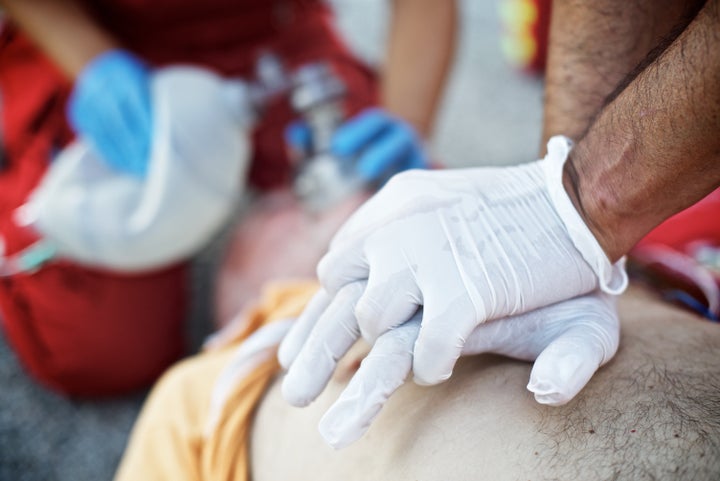 A new study has linked the expansion of health insurance coverage under the Affordable Care Act to fewer cardiac arrests in Portland, Oregon, and the city's surrounding county.
Researchers said the incidence of the usually fatal heart condition fell significantly among middle-aged adults in Multnomah County after they acquired health insurance through the ACA.
The study, published on Wednesday in the Journal of the American Heart Association, compared cardiac arrest data before (2011-2012) and after (2014-2015) the implementation of the health care bill. For adults aged 45 to 64 ― a group that saw a substantial increase in insurance coverage, particularly through Medicaid ― rates of cardiac arrest fell 17 percent, the researchers found.
For people over 65, whose coverage remained high and largely unchanged under the ACA, cardiac arrest incidence remained the same.
This graph shows the percentage of uninsured adults in Multnomah County before and after the health care law's implementation.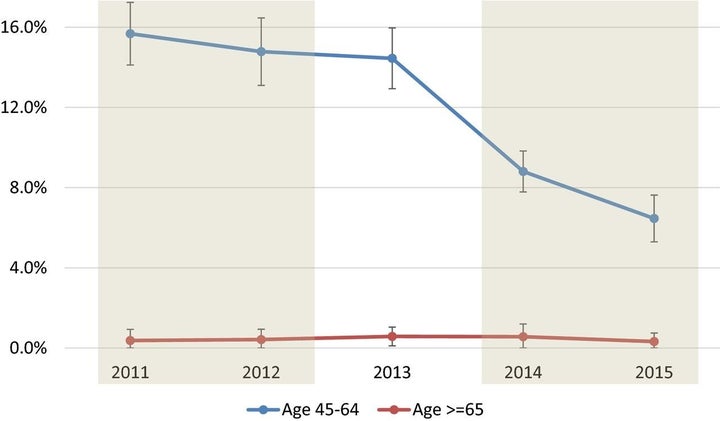 Co-author Sumeet Chugh told ResearchGate in an interview this week that increased "access to preventive health care" thanks to the ACA could have made a "significant contribution" to the decline in cardiac arrests among middle-aged adults.
More than 350,000 cardiac arrests occur outside a hospital in the United States every year. Characterized by a sudden loss of heart function, the condition is fatal for nine out of 10 people afflicted.
"These findings underscore the important role of prevention in the battle against sudden cardiac arrest, which affects almost a thousand Americans every day," said Chugh, director of the Heart Rhythm Center at Cedars-Sinai Heart Institute in Los Angeles, in a statement. "Less than 10 percent of these patients make it out of the hospital alive, so by the time we dial 9-1-1 it is much too late. For this reason, effective primary prevention is vital."
Chugh told ResearchGate that he'd expect to see "similar" post-ACA declines in cardiac arrest numbers elsewhere in the country. He noted, however, that the "same analysis would need to be performed in other states before we can say for sure."
The study authors said more research in general needs to be conducted to show conclusively that improved health insurance can reduce rates of cardiac arrest. While their study shows a link between the two, it does not prove cause and effect, they stressed.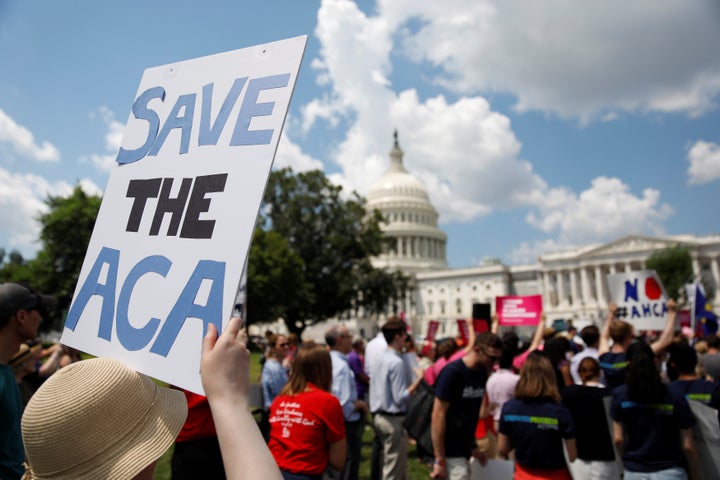 Commenting on the proposed bill, study lead author Eric Stecker told Reuters news agency this week that lawmakers should "carefully consider" the potentially fatal consequences of the new legislation.
"My personal opinion is that lawmakers and voters should carefully consider the proposed healthcare legislation and understand that if it results in more people being uninsured, it may lead to more preventable deaths," said Stecker, an associate professor of cardiology at Oregon Health & Science University's Knight Cardiovascular Institute.