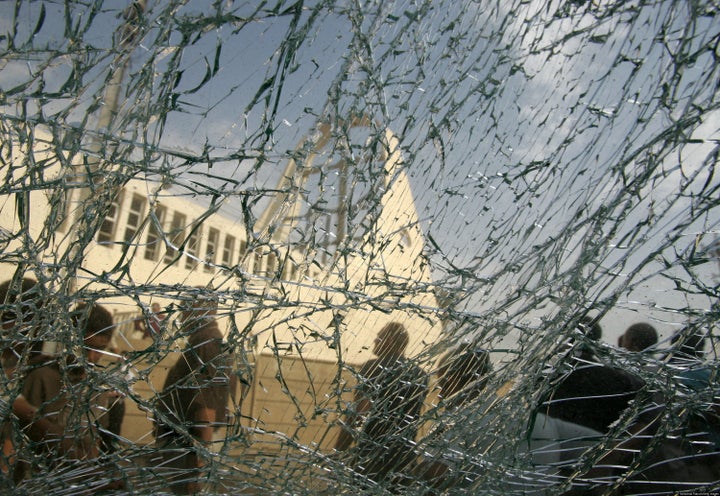 By Daniel Burke
Religion News Service

WASHINGTON (RNS) The nation's leading Catholic bishop said the U.S. has failed to help Iraqis develop the means and political will to protect its citizens, particularly Christians, dozens of whom have been wounded and killed in recent weeks.

"Having invaded Iraq, our nation has a moral obligation not to abandon those Iraqis who cannot defend themselves," Cardinal Francis George of Chicago, president of the U.S. Conference of Catholic Bishops, wrote in a letter to President Obama that was released Thursday (Nov. 11).

Al Qaeda gunmen killed 58 worshippers and wounded 75 more in an attack during worship services on Oct. 31 at the Syrian Catholic cathedral in Baghdad; Christian neighborhoods in Iraq have been blasted this week by roadside bombs and mortar shells, killing at least five
people, according to media reports.

Christians form less than 3 percent of the Iraqi population; the vast majority of Iraqis are Muslim.

National Security Council Spokesman Mike Hammer on Thursday condemned the attacks and said the U.S. will help the Iraqi government "intensify its efforts to protect all Iraqi citizens, including vulnerable religious minorities."

Hammer said al Qaeda is trying to foment sectarian violence and disrupt the faltering attempts by Iraqi politicians to form a governing coalition.

But seven years into the Iraq war, the U.S. has "failed in helping Iraqis to develop the political will needed ... to protect the lives of all citizens," George said. "More must be done to help ensure that refugees and displaced persons are able to return to their homes safely."

At a recent Vatican synod of Middle Eastern bishops, Archbishop Athanase Matti Shaba Matoka of the Syrian Catholic Church in Iraq said the war has brought his country "destruction and ruin on all levels."

"Seven years have passed and Christianity is still bleeding," Matoka said. "Where is the world conscience?"
Related
Popular in the Community