Wayan and Amy Vota have always enjoyed playing Cards Against Humanity with friends, but they never felt it spoke to their experience as parents. That's why they developed a version of the game for moms and dads.
KinderPerfect, aka "Cards Against Humanity for Parents," is a humorous word association game with 200 question and answer cards that relate to all-too-real parenting scenarios.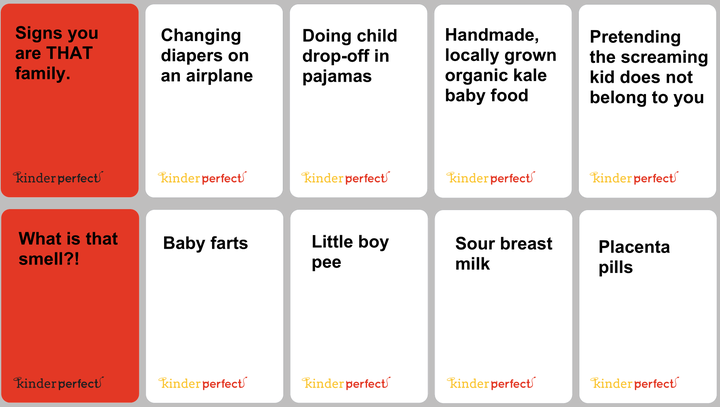 The Votas told The Huffington Post that many of the cards -- which include gems like "Why is Mommy mad?" and "What is that smell?" -- stem from their experiences raising their two daughters, 7-year-old Hanalei and 5-year-old Archer.
"Like every parent, we love our kids, but they can drive us crazy," Wayan said. "It's their antics, and those of other children, that inspired many of the cards."
Specific sources of card inspiration include their kids' obsession with Brown Bear, Brown Bear, What Do You See? and all the random junk parents find smushed into the corners of their house and cars. The Votas also sought ideas from other parents in their Washington, D.C. neighborhood of Petworth.
And, they are currently taking online suggestions from moms and dads across the country via an online form. Wayan said they will give finished card decks to anyone whose idea is selected for the final game.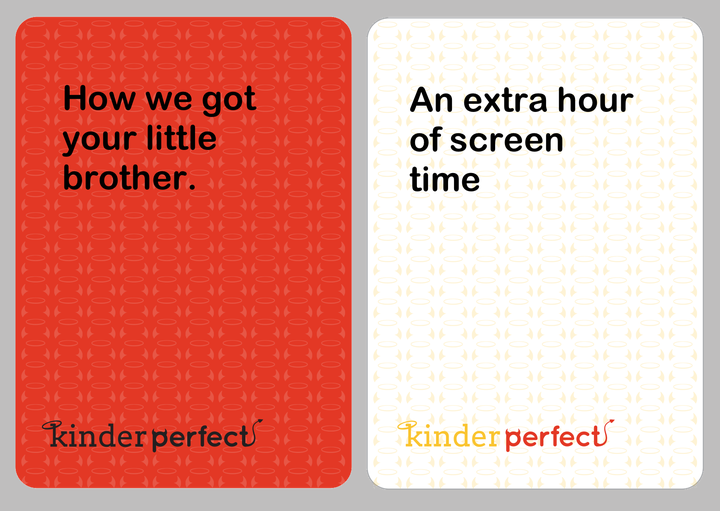 With their joint experience and expertise, along with some help from Maria Mandle of Creativecouch Designs, the couple brought their KinderPerfect parenting game vision to life.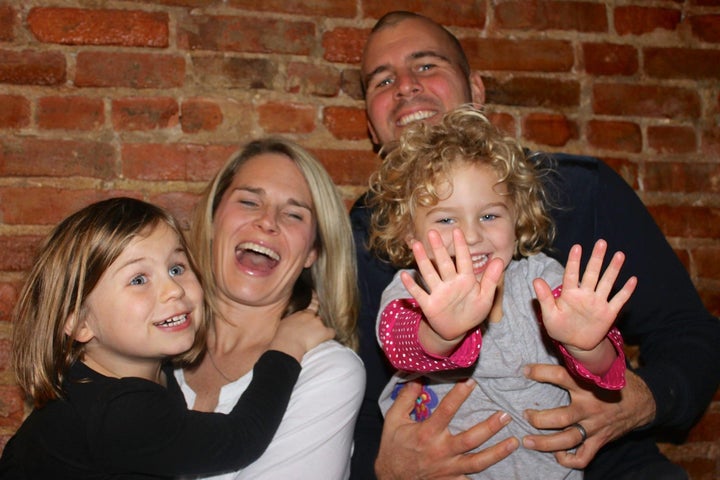 "Our aim is to take the everyday pain of parenthood and make it into an excuse for 'mommy juice'!" said Wayan, noting that they want it to be a way for moms and dads to unwind and have fun with friends at the end of a long day.
Parents can incorporate the KinderPerfect cards into other games like Cards Against Humanity and Apples to Apples or play it on its own.
"Parenting is tough. You don't get an instruction manual when you leave the hospital with your newborn, yet everyone you meet has an opinion of what you are doing wrong or should be doing differently. Worse, it's usually your parents.
We want KinderPerfect to be safe place for parents to laugh at the pain of parenting, and create a safe space for them to discuss the real challenges of raising kids. In all the Play Parties so far, each card hand has inspired discussions on parenting."
For more information about KinderPerfect, visit the product website, Facebook page and Kickstarter, and keep scrolling to see more sample cards from the deck.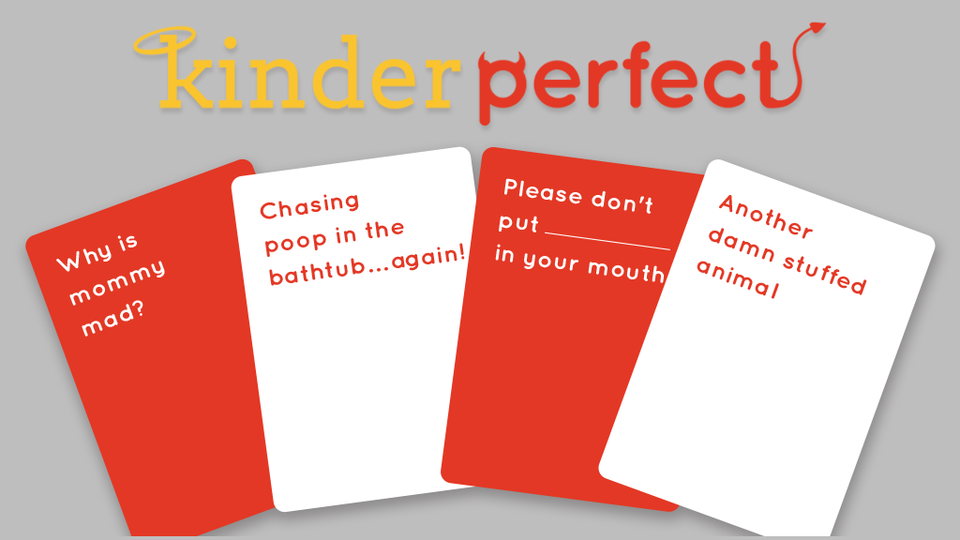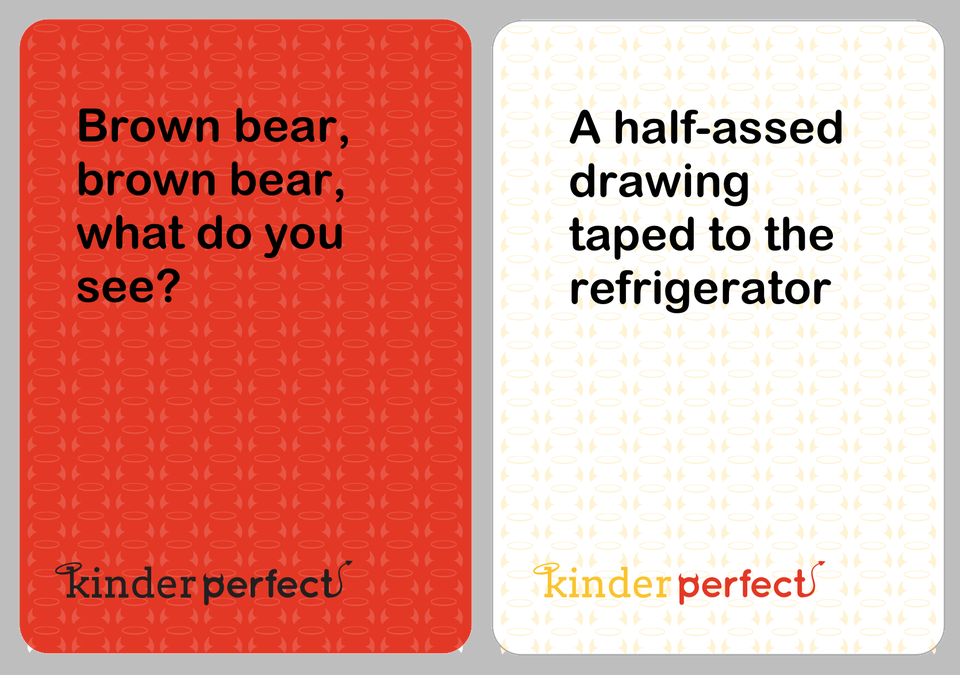 Related
Before You Go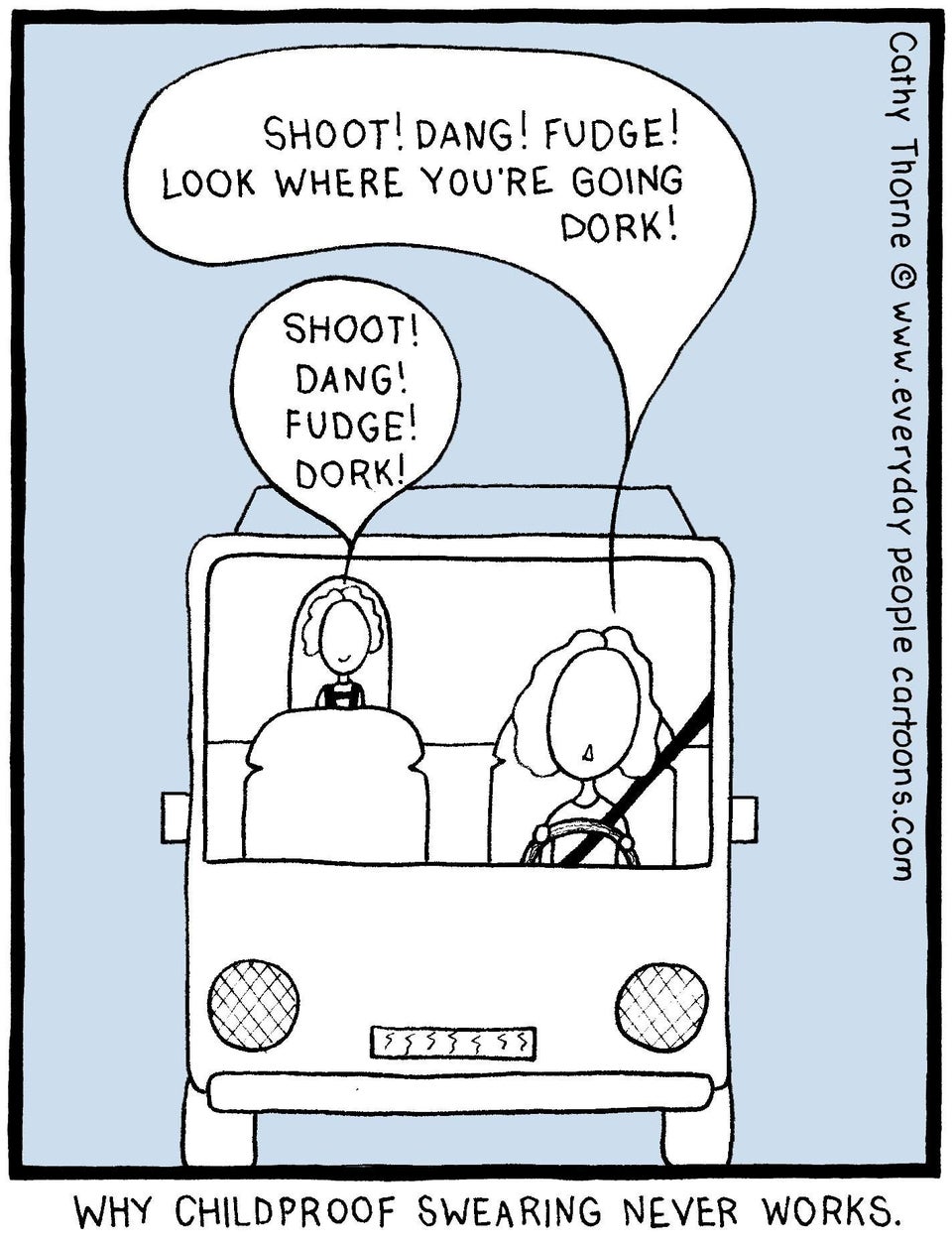 Everyday People Parenting Cartoons