"The holidays are here, and everything in America is going really well," the company wrote on its Holiday Hole website. "To celebrate Black Friday, Cards Against Humanity is digging a tremendous hole in the earth."
The website featured a live camera of the hole being dug as a ticker listed the donations as they came in, telethon-style.
The company raised just over $100,000, which was enough to keep the digging operation going until Sunday morning ― and from the videos posted online, it looks like they dug themselves quite a hole: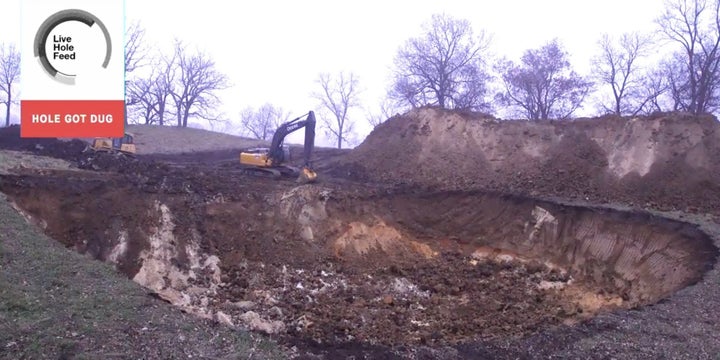 The FAQ on the website offers the company's trademark humor:
Why aren't you giving all this money to charity?
Why aren't YOU giving all this money to charity? It's your money.

Is the hole bad for the environment?
No, this was just a bunch of empty land. Now there's a hole there. That's life.

How am I supposed to feel about this?
You're supposed to think it's funny. You might not get it for a while, but some time next year you'll chuckle quietly to yourself and remember all this business about the hole.
Popular in the Community