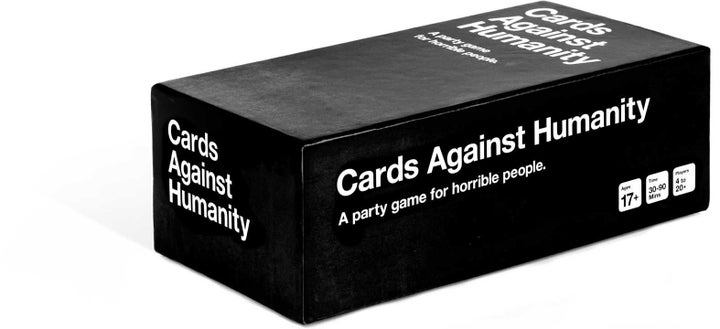 Max Temkin, co-founder of the irreverent card game, tweeted on Monday that if Congress passed a bill allowing telecom and cable companies to share customers' personal information without their consent, he would buy Congress members' web browsing histories and publish them online.
When the House of Representatives passed the bill, known as S.J.Res. 34, on Tuesday, Temkin doubled down on his threat and announced that he was matching donations to the digital rights nonprofit Electronic Frontier Foundation up to $10,000. 
"The desire for privacy is just fundamental to human dignity," Temkin told The Huffington Post on Thursday. "If lawmakers feel like they can sell our right to privacy to the highest bidder, they should be subject to that same exposure."
However, what happens once the bill is signed isn't exactly clear.
A Verizon spokesman told U.S. News & World Report that the question of whether telecom companies will sell individuals' data "falls in the category of FAKE NEWS" (Verizon's emphasis) and called it "nothing more than worthless dribble bouncing around the internet." (Verizon is the parent company of The Huffington Post.)
Opponents of the bill aren't so sure. Democratic lawmakers maintain that S.J.Res. 34 is all about profit, and David Segal, executive director of the grassroots group Demand Progress has said that internet service providers are trying to "exploit consumers' data" for "private profit."
"This law hasn't even been signed yet," Temkin told HuffPost. "So nobody knows what kind of data will be available or how people will be able to buy it." Still, he took to Reddit on Wednesday to ensure his supporters that Cards Against Humanity would do whatever it could to acquire and publish the data of the lawmakers who voted for the bill.
That process may take a long time, Temkin wrote in the Reddit thread, adding that it could involve Freedom of Information Act requests or buying browsing data in the congressional office buildings' ZIP Codes "and then p-hack[ing] our way to statistical significance in an attempt to fish spurious correlations out of unreliable datasets."
Temkin also told HuffPost that if the law allowed advertisers to purchase data or anonymized data, Cards Against Humanity would enter that marketplace and buy the data that way.
"If we're able to find anything, we'll publish it on our site or in partnership with an organization like the Sunlight Foundation," he said, referring to the nonprofit that advocates for political transparency.
This isn't Cards Against Humanity's first foray into fighting for internet users' rights. The company has hosted fundraisers for the Electronic Frontier Foundation, a nonprofit that advocates for internet privacy and aggressively opposes the bill Congress just passed.
Even if Temkin finds a way to publish lawmakers' web browsing data, he realizes that it's not technically a win for internet users.
"That's not a very substantive victory," he told HuffPost. "I would much rather have my right to privacy recognized by the government."
And he's ready to take them on.
"Republican lawmakers want to fundamentally change how the internet works and make the internet less fair and competitive," Temkin said. "We need to be ready to fight for an open internet."
Calling all HuffPost superfans!
Sign up for membership to become a founding member and help shape HuffPost's next chapter
BEFORE YOU GO
PHOTO GALLERY
'Cards Against Humanity For Parents'