Cards Against Humanity made a real killing this Black Friday.
The popular "party game for horrible people" brought in $71,145 with their post-Thanksgiving sale. But their offerings were sparse. Very sparse.
As in, they sold literally nothing. Not even their own product.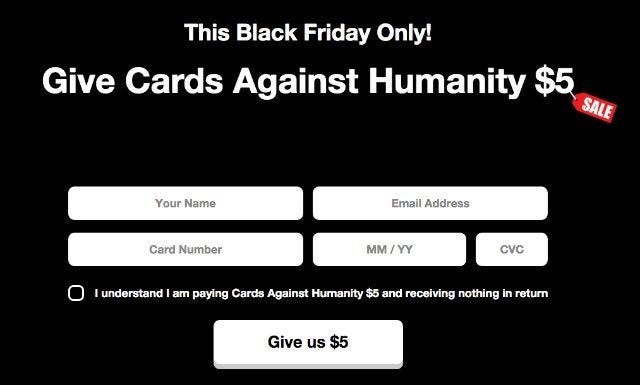 "This year we offered our customers the ultimate Black Friday experience - the ability to buy nothing from us for $5. We took our entire store offline, and put up a simple payment form where people could give us $5," reads a statement on their website.
And an overwhelming amount of people obliged. Nearly 12,000 individuals blindly threw their hard-earned cash at the online offer in exchange for nothing. Literally nothing.
The company is known for mocking holiday sales hype with elaborate pranks, including selling actual poop to over 30,000 customers last November and launching their notorious "12 Weeks of Holiday B***S***" campaign in 2013.
Though the cards may be against humanity, the company isn't -- they've donated nearly $4 million to charitable organizations since 2012.
Except this Black Friday, things were different. The company says it kept the money and distributed it to their employees instead, to spend it however they please. But don't break out your pitchforks and torches just yet. Many of them paid off student loans, or donated to refugee support organizations and Planned Parenthood.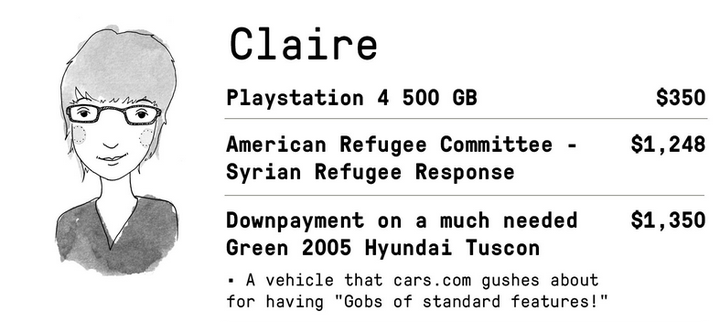 Check out the full list of their hilarious and heartfelt plans for the cash here.
Related