Cards Against Humanity is celebrating the holidays with a six-part promotion that the company claims will help save America.
Donald Trump is a preposterous golem who is afraid of Mexicans. He is so afraid that he wants to build a twenty-billion dollar wall that everyone knows will accomplish nothing. So we've purchased a plot of vacant land on the border and retained a law firm specializing in eminent domain to make it as time-consuming and expensive as possible for the wall to get built.

On Day 1, all Cards Against Humanity Saves America recipients will get an illustrated map of the land, a certificate of our promise to fight the wall, some new cards, and a few other surprises.
The sold-out promotion, which cost $15, included a total of six America-saving surprises. Participants will receive the surprises in their mailboxes throughout the month of December.
The irreverent card game company is known for its absurd and hilarious holiday pranks. Last year, the company celebrated Black Friday by throwing $100,000 into a giant hole. The year before, the firm sold nothing for $5 and still managed to raise $70,000.
Some customers may wonder why the company has gone political with its latest promotion. The site's FAQ page offered a succinct explanation:
I DON'T LIKE THAT YOU'RE GETTING POLITICAL. WHY DON'T YOU JUST STICK TO CARD GAMES?
Why don't you stick to seeing how many Hot Wheels cars you can fit up your asshole?
For more details, check out the video below.
Related
Before You Go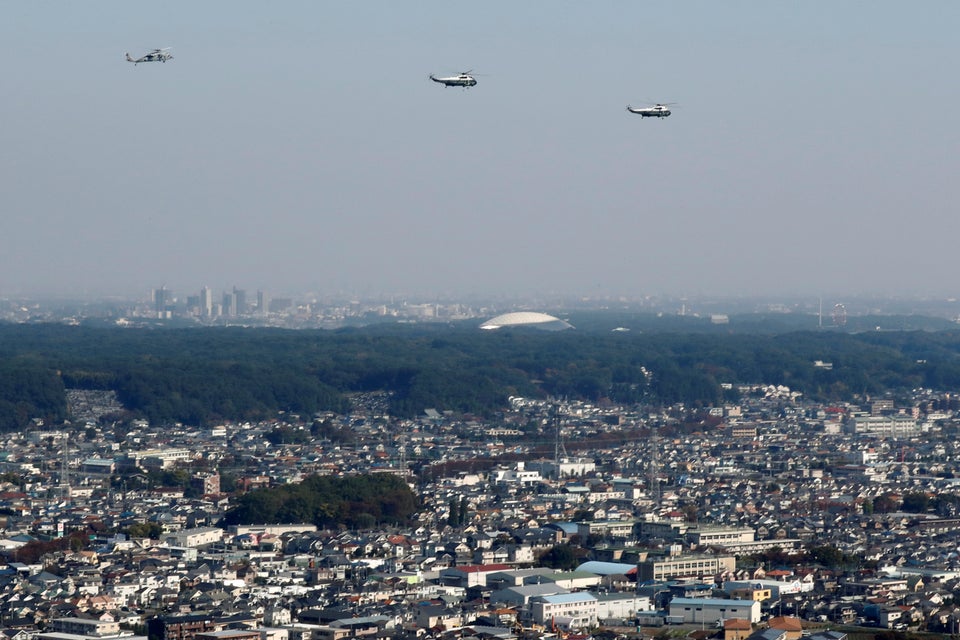 Trump Travels Through Asia
Popular in the Community