Doug Pitts' Missouri Based Non-Profit Provides Immediate Support and Resources To Help Every Student Thrive at School No Matter Who They Are.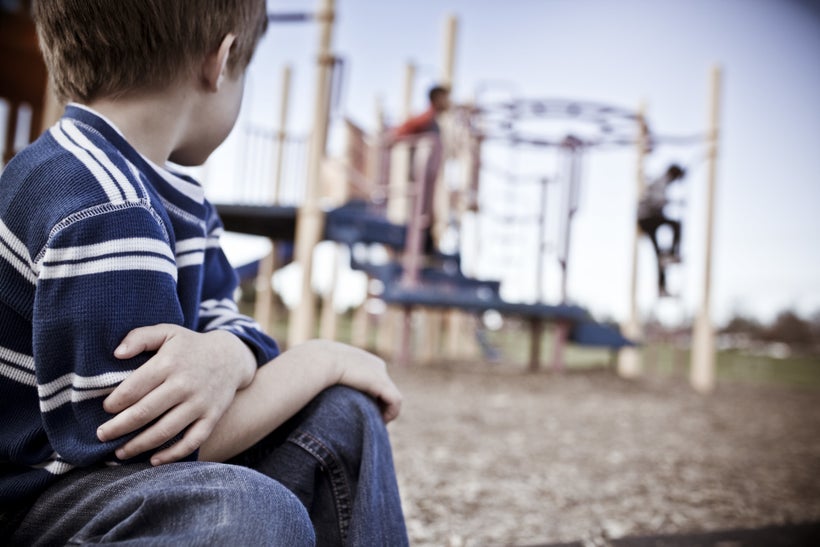 Education may be the easiest path out of poverty and a means to break generational cycles of struggle. We do know this to be true. It is very logical but how practical is it for children faced with the harsh side effects that come with living in poverty. Poverty is all around us and sometimes we don't even realize how close. Our society encourages children to pay attention and succeed in school so they can be somebody one day. How easy is it to pay attention if you haven't eaten the night before or in the morning? How easy is it to succeed if you don't have a good night rest because you don't have a quiet place to sleep or a bed? What happens when you're distracted by the sounds of gunshots piercing through the night within range of what should be your sanctuary, your home? It's difficult for adults to endure but what more a child? Imagine that this same kid who is not only hungry also does not have access to just the basic things that everyone needs to function as a human being. Clothes, personal products, a coat, a toothbrush, socks. Yet we still expect this student and others to strive in the same manner as the kids who have everything. We discard their behavior and attitudes as "bad" and problematic without getting to the core of their problems and without being honest about the fact that there are overwhelming real issues that keeps children from being the best they can be in classrooms across America. One organization is not missing the mark in understanding and activating the support and resources required for children to both succeed and overcome poverty and that is Missouri based non-profit, Care To Learn.
Care to Learn is one of the fastest growing 501(c)(3) non-profits in Missouri and was founded in 2008 by Missouri businessman and philanthropist Doug Pitt. The mission of Care to Learn is to provide immediate funding to meet emergent needs in the areas of health, hunger and hygiene so every student can be successful in school. Care to Learn partners with school districts, various local businesses and the local community to meet the needs of students. Care to Learn has 32 Chapters throughout Missouri.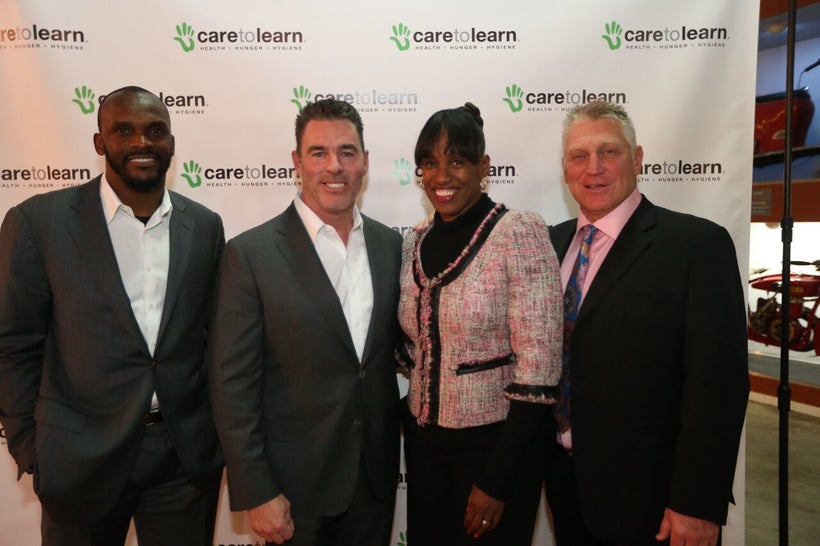 I was invited to Care to Learn's annual fundraiser by Celebrity Publicist, Jane Higgins. The elegant evening presented me with a unique opportunity to hear stories from local St. Louis sports legends who are involved in Care To Learn and see the critical importance of helping local students. There was a panel entitled, The Champions Chat, that featured Isaac Bruce, former wide receiver for the St. Louis Rams, Jim Edmonds, former center for the St. Louis Cardinals and current broadcaster for Fox Sports Midwest, Brett Hull, former player, general manager and current vice president for the St. Louis Blues, and one of my longtime favorite athletes Jackie Joyner-Kersee, three-time Olympic gold medalist. The Champions Chat panel emceed by KSDK News' Frank Cusumano, was held at the MOTO Museum—which features a private collection of motorcycles spanning 100 years and from more than 20 countries. It was a great space for me to talk to the athletes about Care To Learn one on one and find out how important the organization is to many students and families. Jackie Joyner-Kersee who sits on the board of Care To Learn told me that it was critically important for her to be involved in the organization because it shapes the future of students dramatically. "There are basic things that keep students from being successful and we as a community have to make sure that we are able to provide young children with what they need to flourish in a school environment. I love being a part of the Care To Learn Board because I know we are making a difference in the lives of kids," said Joyner-Kersee.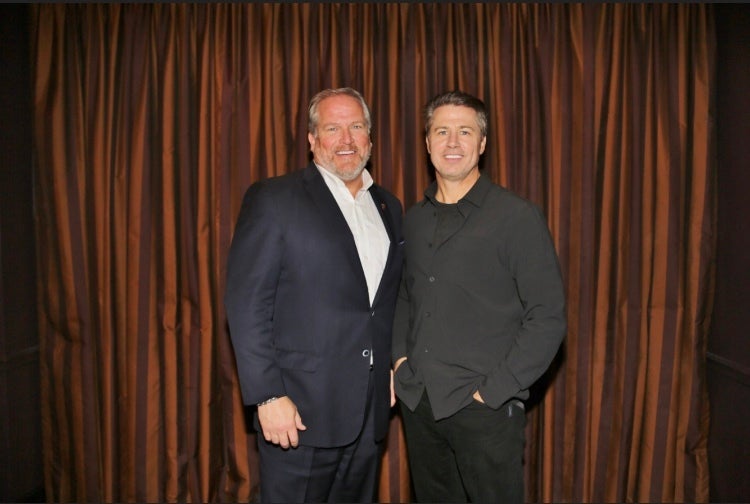 I was surprised by how much Care To Learn really understood the core of what is actually society's biggest problem. No matter how you look at it the essence of many of our social issues such as hunger, crime, violence, health disparities and so forth are related to poverty and the inability of children being able to fulfill their greatest potential. Business Executive, Doug Pitt wanted to change this. In the Fall of 2007, Pitt heard some sobering statistics about poverty in his hometown of Springfield, Missouri. The growing trend of poverty was an unwelcome shock to the local businessman who had lived and worked in the community for over 40 years.Pitt shared the information with those close to him. Pitt spoke about children living in poverty who had to share a toothbrush, a fifth-grade boy who was being made fun of because he had to wear his mother's jeans and teenage girls missing school because of the lack of personal hygiene products. Doug and those he talked with felt strongly that no child should suffer physically or emotionally due to lack of food, access to medical, dental or mental health care, or hygiene issues. This gave birth to Care to Learn. Hall of Famer Brett Hull said, "We have to really function as a community and this means that everybody should pitch in to ensure that every student has the same access and chances to grow and succeed no matter who they are and where they come from. Just by investing our time energy and resources into children who need us we can change the course of their lives and our society We are responsible for shaping our future."
REAL LIFE. REAL NEWS. REAL VOICES.
Help us tell more of the stories that matter from voices that too often remain unheard.
This post was published on the now-closed HuffPost Contributor platform. Contributors control their own work and posted freely to our site. If you need to flag this entry as abusive,
send us an email
.