It's a big year for athletes: it's the summer of the UEFA European Football Championship and Summer Olympic games, and millions of people are following the elite of the athletes from all over the world. Perhaps you are one of them, you have been part of it before, or this is your biggest dream.
No matter what, let's face it: unfortunately, not everyone who is athletic and talented is able to earn a living doing sports. Even if you actually are right now, you will unfortunately most likely not be able to do it your entire career.
Athletes face unique challenges throughout their career exploitation and development compared to non-athletes for several reasons. However, recruiters or future colleagues and bosses are often not aware of them.
Career counseling for college athletes was my focus during my Master's studies and internship, therefore research on working with athletes was of great interest and importance to me in order to understand, empathize, and conceptualize my clients.
So, here are 5 unique challenges that athletes face in their non-athletic career exploration:
1. Definition of Success and Sources of Stress
While for many of us "hobby athletes" success and emotional well-being is generally linked to our job, for professional athletes, success is most likely connected intimately to the performance in their sport. So, they often define success by playing and winning at a consistently high level.
Thus, when athletes perform poorly or their team loses a game, they experience major emotional distress and fears. Those worries are not only because of the defeat itself, but they also trigger fears like being cut from the team, losing the opportunity to compete due to injury, or the fear of being forced to retire from sports at all.
As a result, their view of failure is slightly different and experienced in more facets compared to the non-professional athletes.
2. High Exposure to Perfectionism, High Expectations, and Judgments
Athletes have to constantly act and compete on their highest physical, as well as cognitive level. Believe it or not, staying calm and focused when "all eyes are on you," and delivering a top performance physically at the same time is more than a skill. It's the bread and butter for an athlete and needs to be mastered even more in sports than in the corporate world.
It's like a very important presentation in front of a management board that decides who will be promoted or not. Only the "management board" in sports can sometimes consist of millions of people, including a very strict jury: the coach, team, referee, and sponsors.
Thus, the expectations of athletes during their career exploitation can be higher, not only towards themselves, but towards their new employer.
3. Lack of Academically High Achievements and Professional Job Experience
What do Michael Phelps, one of the most successful athletes at the Olympic Games in swimming, and Manuel Neuer, the World Champion goal keeper of the German national soccer team, have in common? They started their sports pretty much shortly after they started walking.
If athletes want to become successful in their sports, they <em>usually</em> start practicing at a very young age and continue their academic career as far as being a college student athlete or some are leaving school after high school to pursue their sport full-time.
Of course student athletes are academically capable, but some struggle with keeping up academically while simultaneously trying to stay successful in their sports to continue after their studies as a professional athlete.
Again, since not every college athlete can turn pro, it is quite challenging for them to find a suitable occupation that they will enjoy and, most importantly, will have a chance to compete against the "normal" non-athletic applicant, because they often lack professional experience in the form of an internship or summer job.
4. The Role and Definition of Teams and Performance
Sports teams are a special type of group, which share a collective identity and purpose, and have their own structured interaction and forms of communication. Furthermore, the team plays one of the most important roles for an athlete.
There are actually two types of athletic teams: interactive and co-active. Basketball or volleyball teams are, for example, interactive teams, because their members produce a team performance outcome by coordinating their individual performances.
On the other hand, the outcome in co-active teams is the sum of the performances outcome of each individual member, such as the team score in tennis or golf.
Again, those team experiences are not too different from the corporate world; it's just that the dynamics and interdependent tasks can cause distress and increased feelings of pressure for athletes.
Consequently, the best fitting future job role for an athlete will often also depend on the type of team in order to achieve high job satisfaction.
5. Expectations on Leadership
In addition to the two types of teams, there are different roles of leadership, communication, and norms within each sports team. These roles can be differentiated between formal roles, e.g. team captain, positional roles, e.g. quarterback, and informal roles, like a "team entertainer" or scapegoat.
To make it even more complex, there are expected roles― what others expect the other one to do, and perceived roles ― what someone thinks should be done in this role, and there are enacted roles, defined as what someone actually does.
For all of these reasons, career coaching for a professional athlete is quite vital, not only to assist the athlete in clarifying and establishing expectations regarding the roles of both, themselves and their future boss, but also to define their actual career aspirations, apart from their "athletic-self."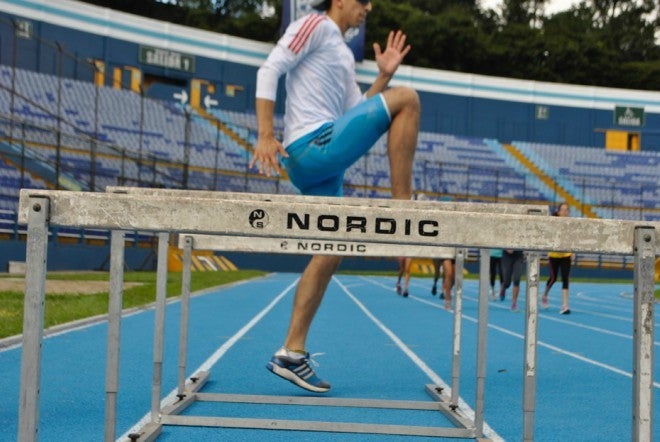 Calling all HuffPost superfans!
Sign up for membership to become a founding member and help shape HuffPost's next chapter
This post was published on the now-closed HuffPost Contributor platform. Contributors control their own work and posted freely to our site. If you need to flag this entry as abusive,
send us an email
.