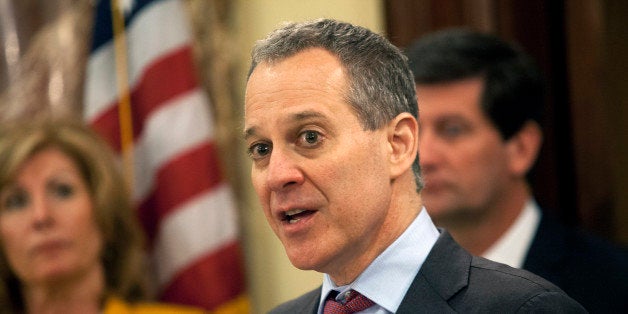 One of the largest U.S. for-profit college corporations agreed to pay more than $10 million Monday to settle the state of New York's claim that the company systematically deceived students by advertising bogus job placement rates at its career-oriented schools.
New York Attorney General Eric Schneiderman announced a $10.25 million settlement agreement with Career Education Corp., which includes a $1 million penalty and assurances that the school will establish a $9.25 million restitution fund for students who were misled from the 2009-2010 school year to 2011-2012. The company admitted no wrongdoing.
Monday's announcement concludes a more than two-year investigation by the New York Attorney General's office into what it said were misleading advertisements and inflated job placement statistics at Career Education Corp., a Chicago-area company that operates more than 90 college campuses across the world. The company and other for-profit colleges have come under intense government scrutiny in recent years, amid evidence that many students are left with crushing debts and poor job prospects.
According to the findings in Monday's settlement document, Career Education lied to prospective students and to regulators when advertising the percentage of students successfully placed in jobs after graduation -- a marketing technique that allowed the company to boost enrollments and revenues to record highs in recent years. The settlement claims that the company advertised job placement rates of 55 percent to 80 percent at its schools in New York, when the placement rates were actually 24 percent to 64 percent.
The schools included Sanford-Brown Institute, Briarcliffe College and online enrollments through American Intercontinental University and Colorado Technical University, according to the settlement.
Career services employees at the company received bonuses if they could achieve certain job placement rates, creating incentives for employees to cut corners when documenting how many students got jobs after graduation, according to the settlement documents.
For example, some career services employees counted students as being "placed" if they participated in a one-day community health fair, even if they weren't hired by companies at the fair. A criminal justice graduate who worked as a data processor for a company that handled parking ticket data was counted as being employed in that "field" because the graduate dealt "with the courts" when processing parking ticket data, according to the settlement documents.
The settlement alleges that "high-level" career services managers at the company's headquarters "explicitly condoned and even encouraged" such gimmicks to boost placement rates.
By inflating the job numbers, Career Education Corp. avoided scrutiny from outside college accrediting groups, which require schools to meet certain thresholds. Accreditation is a key requirement for colleges to remain eligible to receive federal student loan and grant money -– crucial revenue for the for-profit firms.
The settlement also said that Career Education Corp. failed to tell students that degrees from certain programs would not allow them to take state licensing exams after graduation, significantly hindering a student's ability to get jobs in fields like medical ultrasound.
The job placement scandal has led to significant changes at Career Education Corp. After the New York Attorney General's office issued a subpoena in 2011, the company hired an outside legal firm to audit its career placement office. Auditors found widespread problems, which led to the resignation of the company's chief executive, Gary McCullough, in November 2011, and the firing of 15 career services employees.
McCullough nevertheless received more than $3.6 million in severance.
A spokesman for Career Education Corp., Mark Spencer, wrote in an email Monday that the company was "pleased to have reached a settlement."
"This agreement closes an important chapter and allows us to move forward with a heightened focus on student outcomes," Spencer said. "We remain committed to continually advancing our culture of adherence to legal, regulatory and accreditor requirements, and we're a stronger organization for having addressed these concerns."
In addition to the financial penalties, Career Education Corp. agreed to hire an outside auditor to independently verify all job placement rates for three years at its New York schools and report back to the New York Attorney General's office. The company must provide new disclosures for its New York programs that clearly state job placement rates, and must phase out any New York programs in which degrees do not allow students to take licensing exams after graduation.
The company will provide a list of students who attended certain New York programs from the 2009 through 2012 school years, and they will be eligible to claim money from the $9.5 million settlement fund the company is creating.
The settlement is one of the largest restitution funds created for students allegedly defrauded by a for-profit college. The California Attorney General's Office reached a settlement with Corinthian Colleges Inc. in 2007 that resulted in a $5.8 million restitution fund.
Enrollments at Career Education Corp. schools have plummeted over the last two years, from more than 114,000 at the end of 2010 to 76,000 at the end of last year, according to securities filings.
Support HuffPost
The Stakes Have Never Been Higher
Related
Before You Go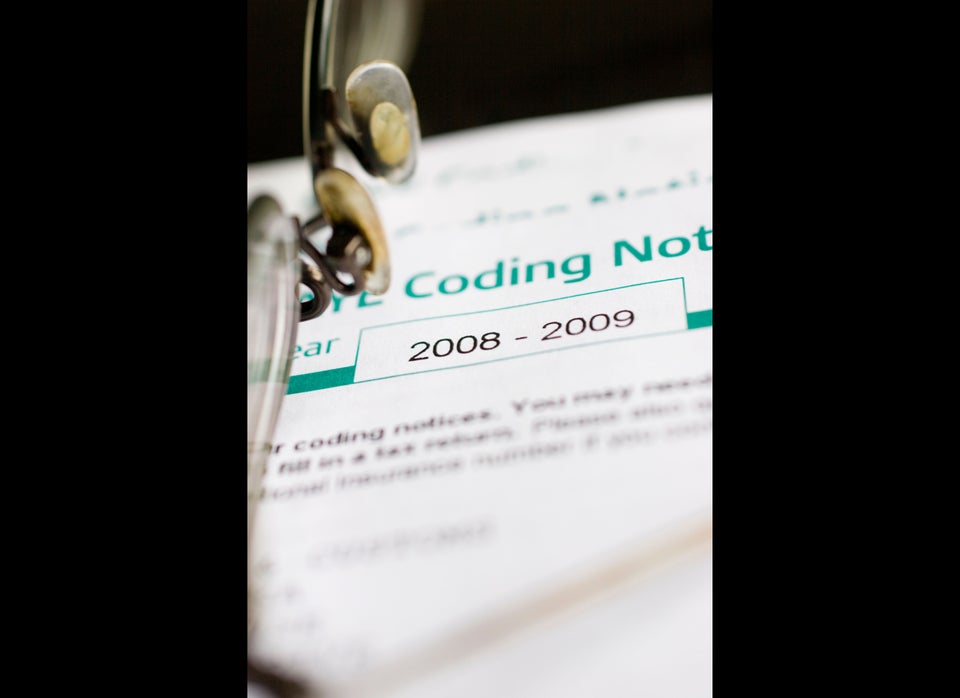 A Timeline Of For-Profit Lobbying
Popular in the Community