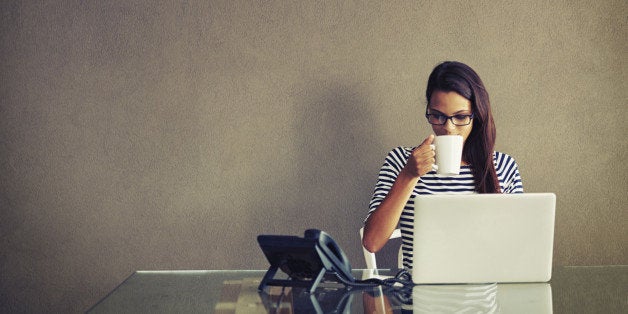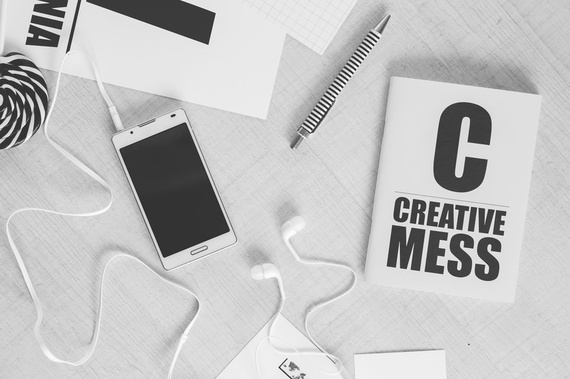 Being a graduate sounds like a curse these days. With a whooping 60% of recent graduates in the UK considering themselves to be underemployed, something must be wrong in the industry. For reference, that means they are doing non-graduate work or have a job that doesn't require their degree. Alternatively, graduates are caught in the never-ending catch 22 of how to get a job with no experience and how to get experience without a job. The results? If not depressing, then definitely not good. So what does a recent graduate have to do to stand out from the competition? Mary Schneider, Talent Acquisition Manager at PMK-BNC told me her top tips for graduates would be to "update their LinkedIn profile with relevant key words so headhunters can find them" and "clean up their social media because employees are looking these days."
I decided to round up three online industry heavy-hitters to give you expert advice on what tips they have for you as you're looking to break into the business. I spoke with some of the hardest working professionals in the digital industry and here's the career advice they wanted to share with you.
Richard Barker, Marketing Manager at Harrison Mann, explains:
Working within the digital market place, the biggest tip for graduates, if they are wishing to work within the digital sector, is to make sure they spend time whilst at university building their online persona. I receive around 5 job applications a month from graduates looking for roles. What sets most apart, is that some have actual real world examples of setting-up and growing a blog/website. This shows me they know about content marketing, Wordpress, social media and email marketing - 4 pillars of the digital marketplace that will really set you apart when looking for that all-important first job after university.
Even something as simple as contacting a local charity and asking to help run their social media or blog looks fantastic on your CV. All companies are looking for real world examples showing that you can do the basics so they can help you build upon these. So if you have spare time, set up a blog, run a social media account for a local charity and learn from this.
Too often students and graduates are looking to earn, when really they should be looking to learn.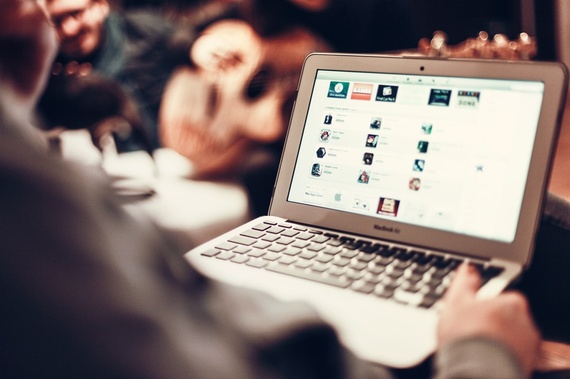 Alex Foreman, Senior Digital Consultant at Source, provides his insight for graduates to win the current industry:
Be different - with technology forever changing and developing, this particular market is generally vibrant and booming, however there is a lot of competition out there. There are some great entry level roles from paid internships, through to full time junior / entry level positions depending on your chosen discipline. Our clients love to see top talent and especially passion in the area they want to excel in.
Try and make yourself stand out and tailor each application / approach for the different creative / digital or advertising agencies you want to work for. The same CV / Cover letter won't work for every employer - it's sounds obvious but it's key to change things up a bit. Be yourself, don't try and oversell yourself either else you'll do more damage than good and can come across as desperate.
Social Media
Social media is now an incredibly important part when it comes to digital and creative agencies , whether it be for showcasing their work, interacting with their audience and for news and info. If you know where you would like to work, make sure you follow them on Twitter, Facebook, Instagram, LinkedIn, or whatever platform they prefer and wherever they interact with people best. You will find out about internship programmes, openings and networking events through these channels.
Use social media as much as possible and get yourself an on-line existence. For no cost, you can easily get noticed and start to build a nice social networking presence. Remember this is a great way to interact with potential employers, however, there are obvious potential dangers with this, remember not to tweet after a drinking session at the student union! What goes on social media, stays on social media. This platform can easily make you or break you. Also avoid visible and stupid usernames like @whoisyourdaddy69 which you will soon regret.
Networking
You would be surprised at how little simple networking happens when trying to find a new job or opportunity - from grads right through to the top level. Simple conversations can lead to big opportunities and make sure you follow up on these. Coffee with friends, drinks down the pub, attending events or even joining in a conversation on the tube can all be very helpful. It's also a very small world and you wouldn't believe how many friends of friends probably work in the industry and can help make that key introduction.
Once Employed
Once you are through the door, make sure you keep up the hard work. You've probably worked your arse off to get this far, found a place to rent at an extortionate price and bought yourself some decent threads to impress, so don't let yourself down, get consistent and fall into the trap of thinking that's it "Job done". The industry is tough and you need to prepare to work hard, do the occasional late night, develop a thick skin and always ask on how you can improve.
TIP: For students looking at getting into the industry, Source is launching a new educational movement called Digital Futures, an apprenticeship programme where apprentices are trained 'by the industry, for the industry' and with their course being dynamic, this young diverse workforce is getting the most up to date training available. Are you a student looking to cultivate your career? You might want to check Digital Futures out.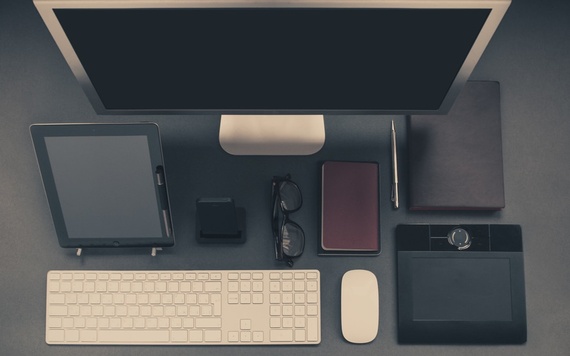 Ricky Ahmed, Senior Digital Technology Recruiter at Digital Gurus, tells on a more personal note:
It's really a tough time for graduates at the moment as I remember myself many years ago. Graduates are now under the pressure of having exposure/experience to their industry even before their first job which is ridiculous. My advice would be that you must take a 'proactive' approach rather than being 'reactive' for your job search. Get out there and start attending free networking events in your industry (even if you have to go alone) to obtain actual present time knowledge as opposed to textbook information. If you're really passionate about your career, you'll go the extra mile to stand out from the crowd. Keep faith, there's hundreds of companies out there looking for talented people and something will eventually land, it's all about timing and determination. Don't give up.
Sofia Katsali is a Social Media & Online Community Manager, Co-Founder of the non-profit organization Echelon Donates & has a BSc in Computer Science. She has been interviewed by MTV Act for her online charity work and has a great passion for all things digital, entertainment and design. You can find her in Linkedin and Twitter where she occasionally shares her personal experiences.
Calling all HuffPost superfans!
Sign up for membership to become a founding member and help shape HuffPost's next chapter