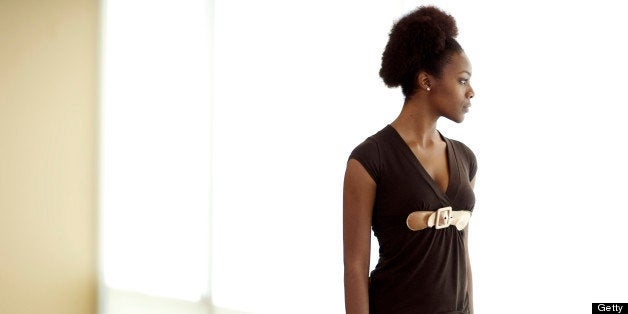 Female entrepreneurs face plenty of obstacles, but, according to a new study, the biggest roadblock they face may be self-created.
Fox Business News reported that while fear of failure is a major concern for all entrepreneurs, researchers found that it disproportionately impacts women. Female study participants were "more likely to have lower perceptions of their entrepreneurial abilities than male business owners."
Here are five reasons why women across career fields fear failure -- and why we need to put a stop to that fear -- right from the mouths of women who have been there:
1. Women's unique history of exclusion adds pressure not to fail.

A lot of women interpret our foremothers' success in fighting for women to enter the workforce as an edict that we have to do everything -- and do it perfectly. Senior Advisor to the President of the United States Valerie Jarrett recently revealed that she was one of those people. "We felt that the women before us, the trailblazers and the people who broke glass ceilings and the ones that demonstrated and litigated and everything -- we thought that they did that in order that we would be able to compete with men and do everything that women traditionally did," Jarrett revealed at The Huffington Post's Third Metric Conference.
But the idea that because our ability to succeed at all is so relatively new means we can't do anything but succeed is misguided, Jarrett said. "That wasn't the lesson from the women before us. That's not what they were fighting for. They were really fighting for us to make our own choices."
2. Women define success differently -- and thus what works for us may look like "failing."
Linda Descano, President and CEO of Citi's Women & Co, agrees. In a June blog for the Huffington Post, Descano wrote about a study conducted by Citi and LinkedIn that showed that when asked how they define "having it all," "money and power took a back seat to a strong, loving relationship, which 94 percent of respondents selected as a key component of their version of success." Furthermore, 66 percent reported that having a job where their work was enjoyable and valued was also crucial. Only one in six of the female respondents identified reaching the top of their field -- a generally identified proxy for success -- as important.
Because women define success differently from men, what may look like "failing" based on a traditional, male-dominated model may really just be what's right for an individual woman. In our eyes, personal fulfillment is exactly what we should see as success, whether or not it includes a corner office.
3. We're taught to view success as a linear progression -- and anything that deviates from that progression as failure.
At the Third Metric conference, Valerie Jarrett offered more words of wisdom, suggesting that career moves that might look like a step backward can actually be a step forward for women. Jarrett herself went from being a successful lawyer to a city government employee. "It took a lot of courage to basically walk away from the conventional knowledge of the track I should be on and go work for city government," she told Huffington and Brzezinski at the conference. But, as she later told HuffPost Live, "From the very first day I moved in there, I knew that was where I belonged."
4. We believe failure is permanent.
We all tend to view failure as a permanent experience, as something that ends one's future, when in reality failure doesn't have to define us, but can offer valuable lessons that lead us to success. In fact, plenty of successful women experienced failure before they went on to achieve incredible things. Arianna Huffington is one such woman who is no stranger to failure, and she has spoken out about the way embracing failure allowed her to reach the top of her field.
"My mother used to call failure a stepping-stone to success, as opposed to the opposite of success," Arianna Huffington told Inc. Magazine earlier this year. "When you frame failure that way, it changes dramatically what you're willing to do, how you're willing to invent, and the risks you'll take ... In my own life, a key component of whatever successes I've had has been what I've learned from my failures."
5. When women do experience failure, they try to hide rather than acknowledge it. This silence creates the myth that they are the only ones who have failed.
In June, Mika Brzezinski talked about how women have to stop trying to appear as if they are succeeding with ease at all times on HuffPost Live. She said:
Women, one of the things we do … is make everything look so easy. We're supposed to be perfect. We're supposed to be beautiful. We're supposed to be thin. And it's all supposed to come easy ... And it isn't. On every level. Trying to work, balance a family, succeed, make money, which should be as fundamentally important as everything else we do, it isn't easy...We all need to have a true, honest conversation about not only the challenges we face but how we can help each other.
But while all of the aforementioned experiences are very real obstacles for many women, it's vital that we overcome them -- and taking risks might be the best way to do this, especially for women in business.
"The most important factor in determining whether you will succeed isn't your gender, it's you," Angela Braly, CEO of WellPoint once said. "Be open to opportunity and take risks. In fact, take the worst, the messiest, the most challenging assignment that you can find, and then take control."
Barbara J. Krumsiek, President, CEO & Chair of Calvert Investments, Inc., also thinks that avoiding "trial by error" is a "career roadblock" for many women. She believes that instead of dwelling on our weaknesses which may lead to failure, we must be vocal about our strengths.
Related
Before You Go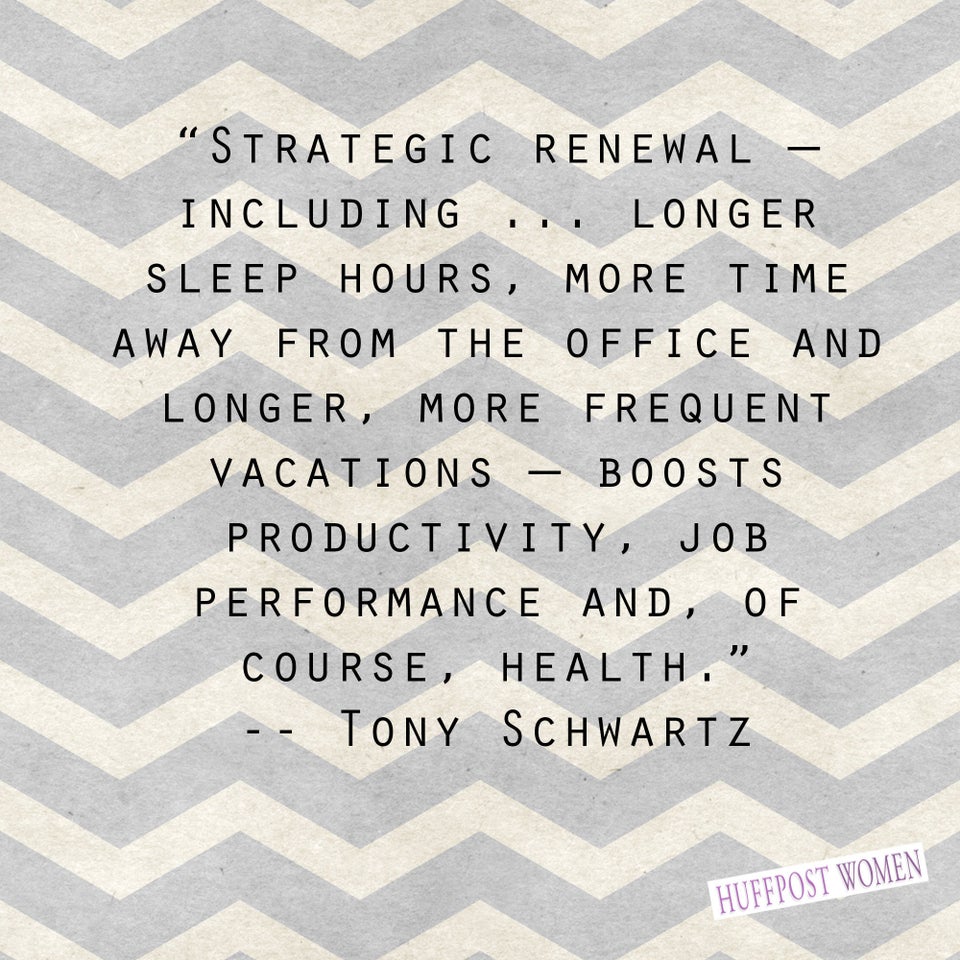 15 Quotes From Third Metric Speakers
Popular in the Community