What's not to admire about Dr. Chanda Macias? She is extremely intelligent, a savvy business owner, has nothing but love for HBCUs and she owns a cannabis dispensary! Actually, Dr. Chanda Macias owns the #1 dispensary in Washington D.C.. Below Dr. Chanda goes in and lets us have an in-depth look on everything from how she developed her own cannabinoid therapy methodology, how she manages her cannabis businesses which have expanded into consulting, plus which HBCUs can get into the cannabis game!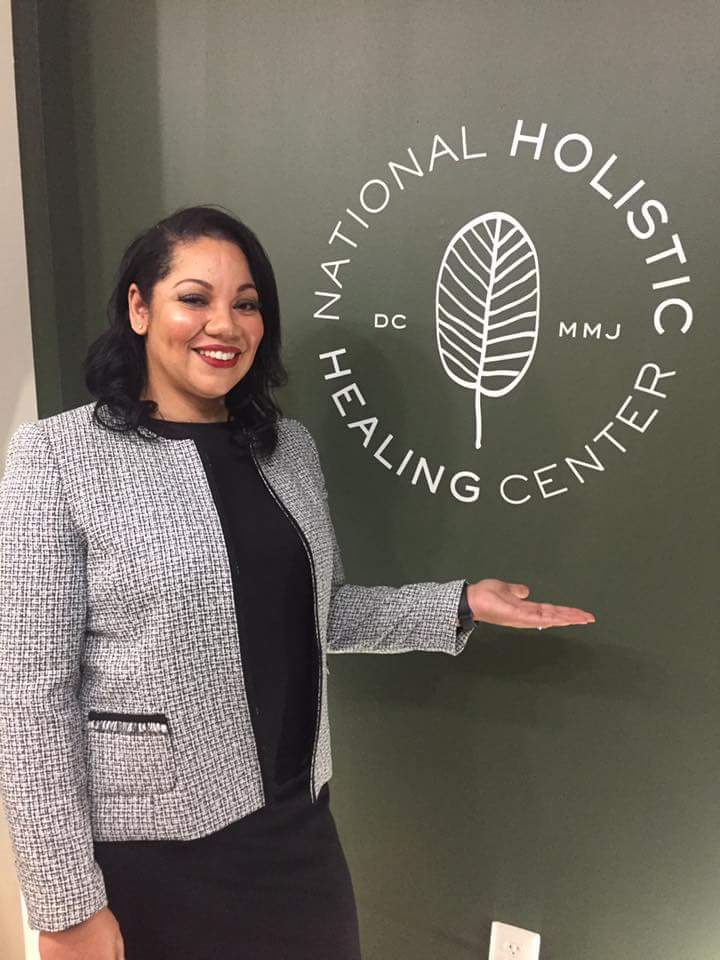 I have always been the CEO of NHHC. This industry has this existing dichotomy of underground mentality versus the business school mentality. I created standard operating procedures based upon a hybrid model of both worlds coupled with working in your business, and working on your business. Since there are very few established best practices in this world of medical cannabis, I established them by creating them. In turn, I have trained my staff on these best practices, and how these practices will change with an increase in patient count. I have built out infrastructure and capacity in every aspect of the business; operations, marketing, and R & D. Now my role is centered around strategy and development, and my patient interaction, the core of my passion.
How and why did you develop your treatment methodology?
My treatment methodology derives from my scientific background as a Biomedical Research Scientist. I understand the cell signaling transduction pathways that are associated with different diseases and underlying conditions, and align them with strains that can induce protein expression for healthcare.
With Annual revenues at $4.5m, 10 employees, a consulting business that has recently expanded into Ohio - how do you build and manage a winning team to execute your vision alongside you?
The blueprint is mandatory in a business, also known as a business plan. My team knows the vision because of this living document that is shared to them to execute our goals and initiatives. Most importantly, I know my core competency: dispensing at the flagship store that will provide funding for expansion. Keeping my perspective in order will protect my team and profits. Expansion will depend on communication and interaction with key personnel that can execute my vision in different locations and businesses. It is most exciting to develop new relationships and see the growth of your creation.
Often our EstroHaze Instagram family ask us how they can become a supplier. How do you source suppliers and what advice would you give someone growing cannabis who wants to get into a dispensary?
Medical cannabis in Washington DC is sourced from 8 different Department of Health approved cultivators. If you currently are growing cannabis, and would like to bridge your professional career in Washington DC, there are employment opportunities with the 8 licensed growers. Cultivation ownership is through an open application process that is specific to the demand and limited time periods.
I read in the FABULOUS piece on you in Marijuana Business Daily, that you had a professor at Howard who "nixed" your pursuit of cannabis and cancer study. How can more HBCUs get on board regarding cannabis and what is your role at Southern University?
When I studied cancer at Howard University, it was a very limited medical cannabis market and mandatory minimum sentences were prevalent with a disproportion of blacks being incarcerated.
With the evolving regulations and legislation, minorities are engaging in this space, but proceed very carefully due to the historical consequences including incarceration of minorities. Therefore, I understand the hesitation for HBCUs to enter this space in an educational, research, or economic arena.
That said, HU and specific HBCUs receive federal funding, and would be in violation of Federal Law since marijuana is classified as a schedule I drug and is illegal. It could actually jeopardize the education of the entire student body if HBCUs engage in the medical cannabis space. This is not the case with all HBCUs, especially those that are funded on the state level with Medical Marijuana Programs, for example Southern University. Southern University was granted the licensed to cultivate medical cannabis for the State of Louisiana. Southern University is funded on the state level, and is a perfect candidate to enter the cannabis market.
My affiliation with Southern University, serving on their advisory board, is a perfect marriage of my experience with HBCUs and being apart of the cannabis market. I have over two decades of experience being educated and developing my career at an HBCU. I currently am engaged in various aspects in the medical marijuana market. I am the only African American woman or woman of color in the United States that has experience in both arenas. Therefore, I feel it is my duty to serve and assist in the education, research, and economic empowerment in our community.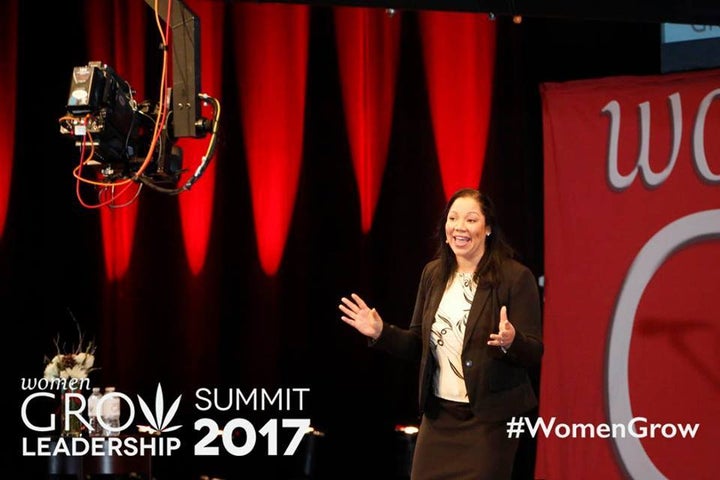 You took out a second mortgage to fund yourself - what has that payoff been like - and was that a gut decision?
My decision to finance my business was a calculated decision based upon the forecasted projections and regulatory and compliance assumptions. I have complete ownership of my business, and make adaptable decisions rapidly based on the evolving cannabis marketplace.
I have recuperated all of my initial investments, I reinvest profits back into the business for growth, and I have cash flow and equity.
Regarding your consulting business, I also read you won't take financial stakes in someone's cannabis business. Why is that? Also, you don't recommend others give up a piece of their business - which as you know, myself and my cofounders did when we went into the Canopy Boulder accelerator.
At this time so early in the cannabis industry, I do not take a stake in others companies because most of these companies now need mentorship and guidance. In other industries, education in a specific field that is readily available, but in cannabis that access is not extensively available. There is limited access to capital, and entry is limited to the highest bidder. I believe that everyone is entitled to what they perceive as the American dream, and I'm willing to teach them. I don't usually recommend giving up a piece of your business, but in some situations, people have no choice. Having capital to grow your business is a necessity. Therefore, it is important to choose a partner that you can trust and will help you grow.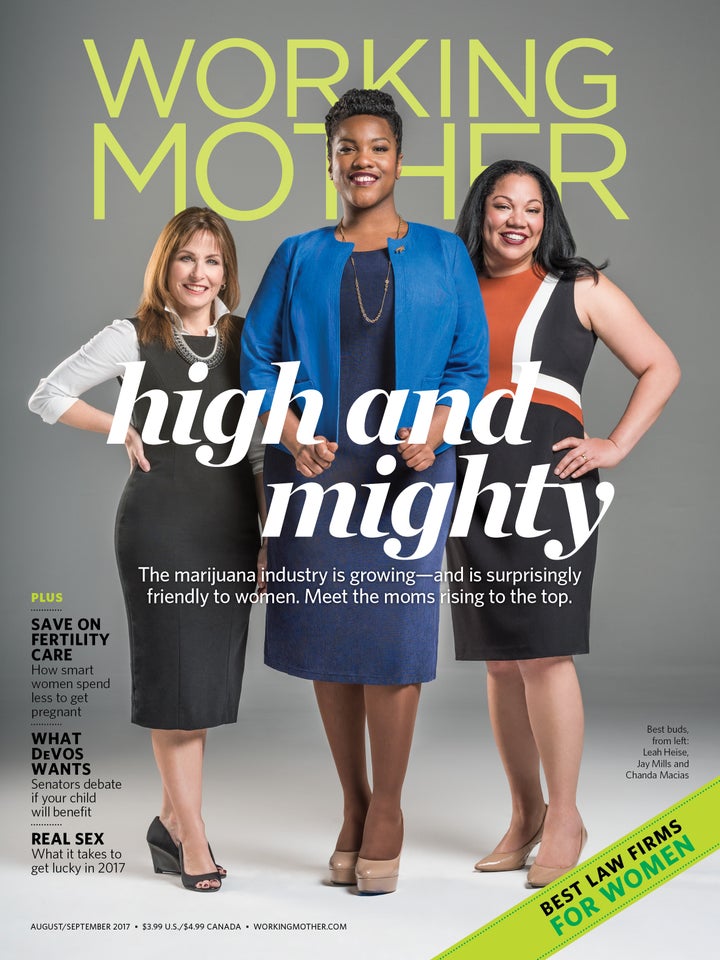 You are a mother of four, and you started a networking group for professional cannabis mothers. What advice do you have for canna parents on speaking with their children about their use and/or other family members who may give them the side-eye?
The talk about cannabis with a parent is a very delicate balance of when to start this conversation, and how much to share that is age appropriate. Like the "sex talk" or the "alcohol talk", there is the "cannabis talk." The lack of education about cannabis from the parents can lead to often negative impacts like consumption of non-tested products, usage of harmful substitutes like K-2 with life threatening symptoms, misalignment and over-dosage of medical marijuana, and unfortunately possession charges if located in a criminalized state.
As a mother, I know this topic is hard to discuss, but it is better to have the conversation than to realize your child is a victim of these noted circumstances that could have been avoided with proper education and protection, including a medical marijuana card for minors.
What are some issues black women face that you feel aren't being addressed in the mainstream?
Historically black women have been the backbone of the nuclear family in the U.S. and African Diaspora. This is not by choice, but the results of policy that disproportionately incarcerated the black men due to mandatory minimums for possession of marijuana. The narrative then shifts to a healthcare issue of possession of marijuana due to the health disparities for access to healthcare and healthcare programs. Since many people of color have limited access to healthcare, some choose to self-medicate with marijuana because they cannot not afford a healthcare plan or pharmaceutical drugs.
When people are forced to make a choice regarding pain relief, epilepsy, cancer, or other ailments, marijuana is the only option for specific social economic communities. Therefore, black women had to become single parents when their partners were incarcerated because of health care disparities. The paradigm shift of quasi-legal medical marijuana programs are intimidating because we are afraid that as history has proven, we will be the target for incarceration as our men have been in extremely disproportionate numbers. If black men are incarcerated and black women are incarcerated, what will happen to our families?
Update: In September, Dr. Chanda expanded her business model and became a Market Leader for Women Grow the largest professional networking organization in the cannabis industry. She is the first women to oversee three markets since the company's inception in 2014. Dr. Chanda will host educational meetings to markets in Washington, DC; Ohio and Maryland. Her first and upcoming meeting in Maryland will be November 11th in "Healing Our Heros", dedicated to Veterans. Dr. Chanda will host a free meeting with Charm City Medicus team to discuss the benefits of quality medical cannabis to Maryland veterans and the results in treating a variety of ailments including PTSD, traumatic brain injuries, insomnia and chronic pain. This will be a great opportunity for veterans to learn about the plant's medicinal properties, receive guidance on the patient registration process and tour the Charm City Medicus dispensary.
Bonus information: Chanda Macias is 1 of 7 African Americans in the grow and dispensary business in the cannabis industry. There are only 2 African American women (she being one of the two) in the entire industry within this sector of the business.
Affiliations: Board Member of MCBA and Market Leader for Women Grow in Washington DC, Maryland and Ohio; Board of Advisers at Southern University, member of ASA and member of DCMCTA.
Related
Popular in the Community